When the chips are down!
It would be an understatement to say that a large part of our digital lives today are enabled by the tiny semiconductors or chips which are the size of a small fingernail, embedded in all our devices. They power all kinds of modern electronics in areas that span communications, industrial electronics, healthcare, data processing and transportation.
The highly capital intensive and volatile semiconductor industry powers the wider electronics industry, the consumer electronics industry and e-commerce and is dominated by manufacturing companies based out of the USA, East Asian nations like Taiwan, South Korea, Japan and the Netherlands.
SHORTAGE WOES
The Coronavirus pandemic triggered a massive global chip shortage that is disrupting every kind of business today. There is currently a 25 percent shortage of semiconductors chips being experienced globally in conjunction with a sudden rise in global demand for electronic gadgets and devices after national lockdowns in many parts of the world forced people to work from home and take up school from home.
Other factors included the breakdown of global supply chains, container shortage, plant shutdowns, factory fires, seaport and border closures and the concentration of chip manufacturing in Taiwan, South Korea and China- which were some of the nations that suffered greatly during the first wave of the pandemic.
In fact, the acute chip shortfall galvanized and led the Joe Biden administration to enact a legislation this year to provide federal incentives to boost domestic chip manufacturing and investment in semiconductor research in the US, in order to meet the burgeoning demand for chips.
PANDEMIC LED DEMAND SURGE
Since only a handful of semiconductor companies make their own chips and outsource the designs to manufacturing companies elsewhere, it became a gating factor and contributed to the global supply chain constraints that occurred post the pandemic.
The spread of Covid-19 in the first half of 2020 further led semiconductor manufacturing companies to scale back on their investments and capacity expansion plans owing to the highly uncertain business period. Winter storms and national lockdowns further led several key semiconductor manufacturing fabrication units or factories to halt production.
This global demand for chips is also set to further escalate after newer vehicles are looking to offer customers more features based on safety, automation and efficiency that will be powered by chips.
Vivek Tyagi, GM (BU Head) at Rashi Peripherals Pvt Ltd and Vice Chairman at the Indian industry body, Indian Electronics and Semiconductors Association (IESA), says, "In all the areas where modern electronics are present, chips are used. So the demand for semiconductor chips began going up from April 2020. In semiconductor manufacturing, it requires a minimum of two years to build a new factory. As chip production slowed down, so did the production by a handful of semiconductor equipment makers. Further uncertainty over whether the demand was sustainable or not in the second half of 2020 meant that decisions towards investing in building capacities took longer time. This coupled with a move from conventional cars to electric vehicles (EV) led to more chip demand from the EV side. By the end of 2020, we got into a cycle where the demand had gone up and not enough investments were done in the end of 2019, for capacity expansion of semiconductor manufacturing, which has brought us to this situation."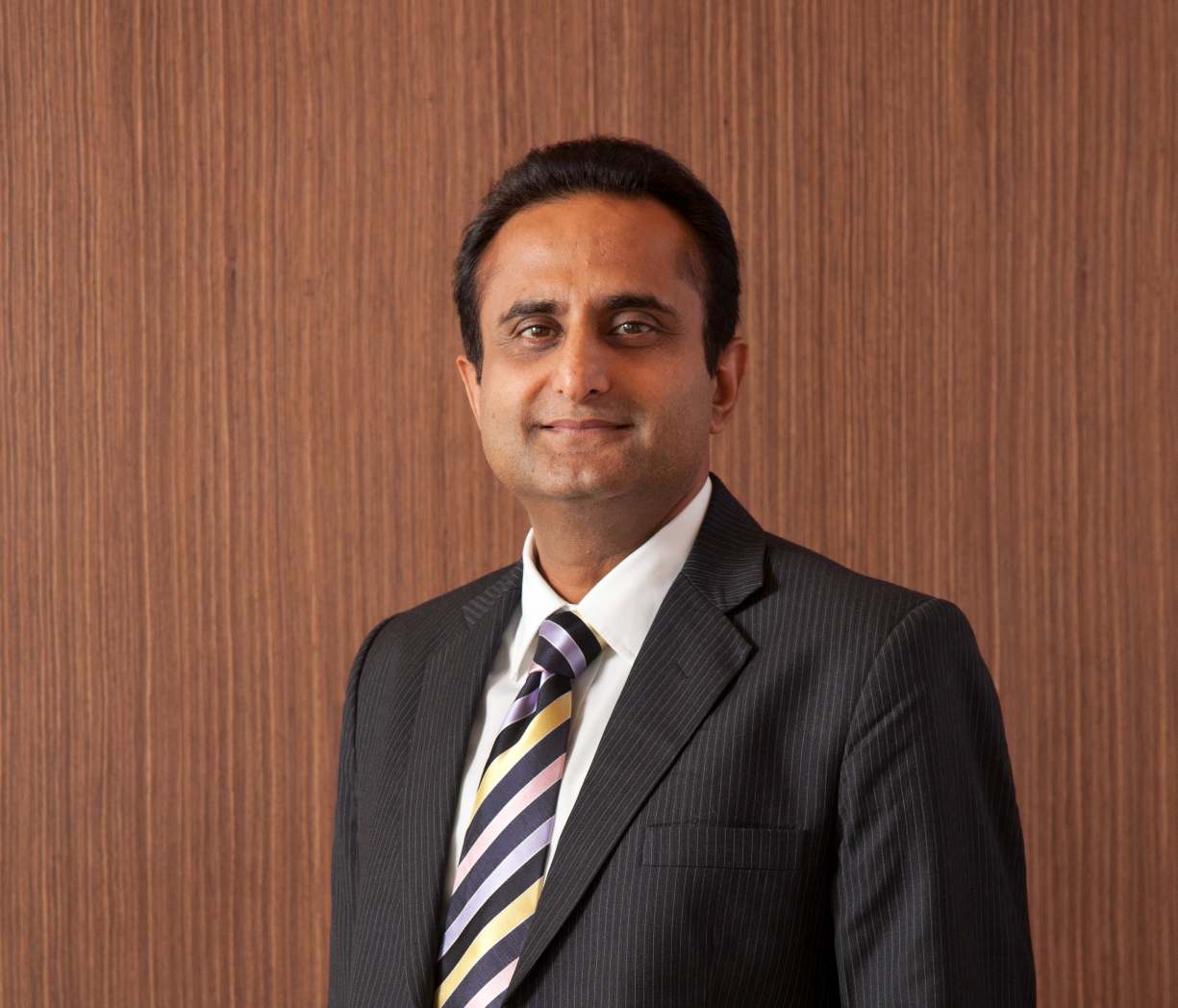 Vivek Tyagi, GM (BU Head) at Rashi Peripherals Pvt Ltd and Vice Chairman at the Indian Electronics and Semiconductors Association (IESA)
SEGMENTS IMPACTED WITH CHIP SHORTAGE
Among the segments that were most affected and bore the brunt of the semiconductor shortage were automotive electronics, consumer electronics or FMCG goods and medical electronics to some extent. Following the shortage, carmakers globally have had to scale down or idle their production facilities or simply build parts in vehicles that do not use chips, as they awaited chip supplies to resume.
In February this year, automotive giant General Motors indicated that the pandemic led chip production scarcity could cut its earnings by up to $2 billion. Months later, in September it announced that it will idle nearly all its assembly plants in North America owing to global chip or semiconductor shortage.
"The backlog began building up from the fourth quarter of last year and progressively kept stacking up. Increased demand on capacity by consumer electronics continued and the demand among other segments started reviving one by one as well. So that pushed the production lead times to go significantly up. People are talking about 6 months lead time while normally the lead time for 90 percent of the semiconductor components, although they are very special and high value components is anywhere between 2 weeks to 8 weeks. So with the inventory depleted, the capacity was realigned or reassigned to support some other segment of the market while the demand came back - so it was like a perfect storm for the demand-supply scenario," said K Krishna Moorthy, President & CEO of IESA.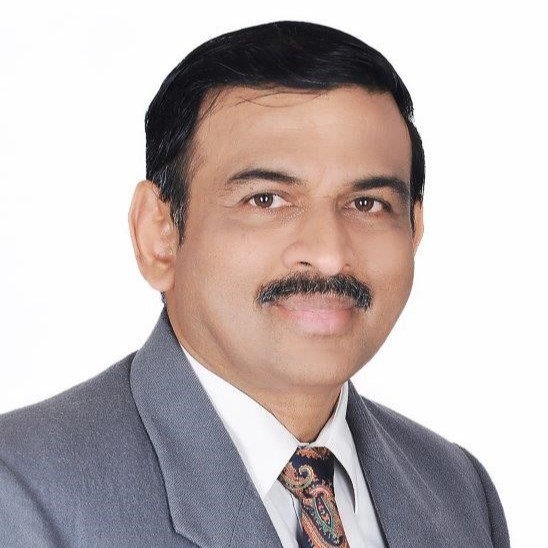 K Krishna Moorthy, President & CEO of the Indian Electronics and Semiconductors Association (IESA)
More recently Harald Kroeger, a member of the Bosch management board, told a publication this August that the semiconductor supply chain issues had been persisting for some time but needed a complete overhaul owing to the global chip shortage. "The Indian industry is also impacted because of longer production lead times. I was told that the strategic electronic sectors are having difficulty in getting critical components in time. India is now gathering good momentum on electronics manufacturing thanks to the PLI schemes from the government and that momentum is definitely getting affected to some extent by this chip shortage," Moorthy added.
AUTOMOTIVE INDUSTRY GOES UNDER
The automotive supply chain hierarchy starts with OEM or Original Equipment Manufacturer on top, followed by parts suppliers, component, system, module suppliers who are phased out across 5 tiers. Incidentally, the chip shortage has impacted the automotive value chain with a drop in demand and change of schedules of the automobile makers, while the Tier-2 suppliers have also been impacted as a result.
Globally almost 70-80 percent semiconductor volumes for the automotive sector come from 3-4 key giants including Taiwanese TSMC and Renesas from Japan. The pandemic has not only disrupted the automotive supply chains but the period also witnessed a marked shift in chip allocation after semiconductor manufacturers and suppliers prioritised consumer electronics and healthcare industries over the automotive industry.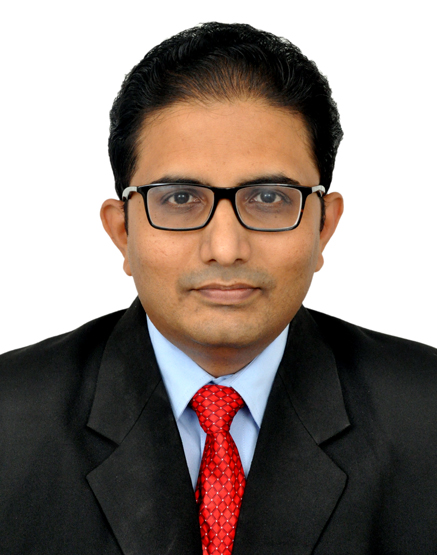 Dr Balakrishnan A.S, VP of Material Planning & Logistics at Ford Motor Private Limited
Speaking on delays and supply chain constraints faced by OEM's in the face of semiconductor shortage, Dr Balakrishnan A.S, VP of Material Planning & Logistics at Ford Motor Private Limited said, "The manufacturing cycle time from typical semiconductor suppliers (foundry and testing companies such as TSMC) is about 4-6 months including wafers processing from raw materials and getting the chips packaged and tested. Post that these chips are assembled in control units by Tier-1 suppliers (for e.g. Bosch) before shipping the modules to OEMs. The current constraints are associated with semiconductor foundries and testing companies due to industry allocation due to Covid-19 pandemic situation (ex. the recent Covid surge in Malaysia) and sharp global demand surge. Though from the lead-time aspect there are no big differences between the pre and post-pandemic view, the adherence of the same is a major concern due to the sudden pop-up of the issues (eg. Renesas fire in Japan) which impacts the supply chain issues more strongly."
In the automotive industry there are multiple semiconductor affected modules that come together to build a complete vehicle and a ripple effect of the shortage is to be seen across Tiers and in automotive logistics as well. Amit Borkar, Head Operations & Supply Chain at A Raymond Fasteners India Pvt Ltd that designs and supplies plastic and metal fastening solutions and quick connectors to OEM's says, "We can say that owing to the various supply chain disruptions including the semiconductor shortage, we are experiencing a 30-35 percent fall in demand overall."
Recently, Indian carmaker Maruti Suzuki announced a 60 per cent cut in production due to chip shortage followed by Mahindra & Mahindra who in a regulatory filing revealed that its automotive division will cut its output in September by 25 percent following supply shortages of semiconductors.
AFFECTED TRADE LANES
The most important trade lanes for the movement of semiconductors globally are intra-Asia, APAC-Europe and APAC North America. Many of the OEM's and the Tier 1 and 2 suppliers who supply to the automotive industry and medical electronics are all based in South East Asia and some of them are based out of Europe. The semiconductor trade lane from Taiwan to Japan, to the Malaysia-Singapore belt and to India have now been affected due to the chip shortage.    
BOTTLENECKS, LOCKDOWNS, DOUBLE BOOKINGS, BACKLOG AND PRICE RISE
Experts concur that the growing demand for semiconductor chips cannot be met by increasing utilisation of current manufacturing units alone and new fabrication units need to be set up. However increasing semiconductor capacity utilisation takes time, as it is a capital intensive industry and the semiconductor fabrication is a very precise process, needing above 1000 processes in the overall manufacturing process which can take anywhere from 12 -24 weeks, followed by assembly tests and packaging processes.
Explaining a series of pain points faced by the industry Tyagi added, "Shortage got further fueled a few months ago after Malaysia and Indonesia had lockdowns due to a surge in Covid-19 cases and many companies who have their Tier- 2 factories that are test and assembly units in these areas were affected. This also led to the logistics and insurance costs for semiconductors getting multiplied by 2 to 3 times. Double bookings through distributors are happening in this period and that shows much bigger orders than the actual demand. Meanwhile, orders have gone up for 2021 and most semiconductor companies are not even accepting new orders because they are sold out till a major part of 2022. This year it is expected that the sales and industry size worldwide will touch or exceed $500 billion dollars, showing a 20-25 percent rise, owing to rising demand and increased prices for semiconductor chips."
PRESSURE ON AIR CARGO SUPPLY CHAINS
Speaking about freight demand for semiconductors, Dmitriy Kulish, Director of Hi-Tech and Automotive at the Russian aviation giant Volga-Dnepr Group says, "For the first six months of 2021, we have transported over 3,000 tonnes of semiconductors which constitute almost 25 percent of valuable cargo we carried for the same period. This is a little bit less YoY (year-on-year) given the shortage of chip production, capacity constraints and supply chain disruptions. Yes, the demand has definitely picked up vs 2019, as we see more semiconductors being an essential part of the production chain."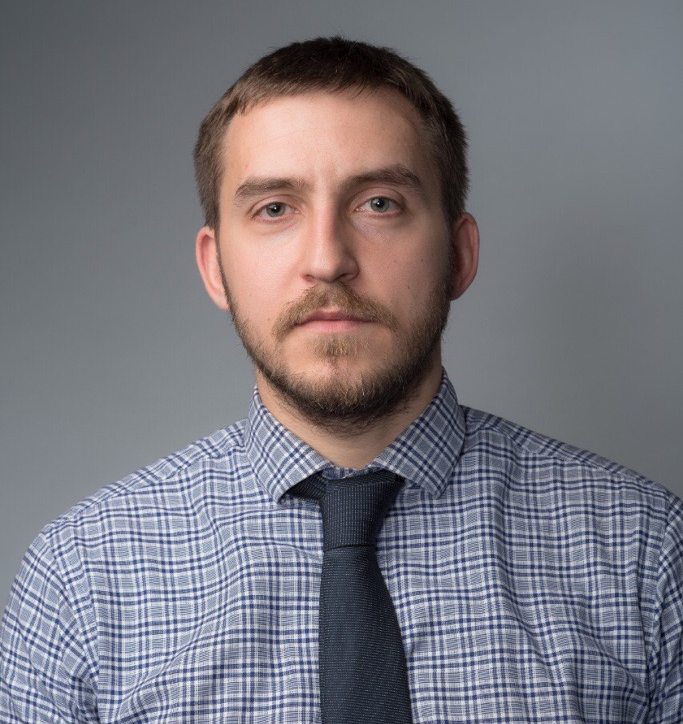 Dmitriy Kulish, Director of Hi-Tech and Automotive at Volga-Dnepr Group
According to Seabury Consulting, the semiconductor air freight volumes are expected to keep on growing with the highest surge in 2021 and 2022 (over 10% and 5% respectively) and a rather moderate increase in 2023-2025 (over 3%) period. "We feel the pressure being laid on the air freight industry as we are among a few carriers able to transport vital equipment to produce chips which, in most cases, require nose-loading options for cargo integrity and safety," Kulish added.
MARKET SIZE AND DEMAND
To get a clear picture of what's at stake, the Semiconductor Industry Association (SIA) has pegged the global semiconductor industry sales at $412.1 billion in 2019. Later the global semiconductor revenues rose to touch $464 billion in 2020 which was 10.8 percent higher than 2019. Also despite supply constraints due to the pandemic, the global semiconductor market is set to touch $522 billion in 2021 registering a 12.5 percentYoY growth as per the International Data Corporation (IDC). These numbers are indicative not only of high demand but also the rising prices of semiconductor chips amidst a global chip scarcity scenario.
CHIP SCARCITY MAY STRETCH TO 2023
Experts and industry analysts believe that the ramifications of the global chip shortage may linger on up to 2023, whereby the capacity expansion would be slow to catch up to consumer demand as building new facilities and upgrading existing facilities by leading players could take up to a year. Recently, Germany's biggest semiconductor company Infineon's CEO Reinhard Ploss, in an interview to a publication, signaled that the chip shortage may well stretch to 2023.  
Speaking about multiple interventions taking place in India, Moorthy added, "There are at least two or three multi-pronged consulting groups who are working on this issue inside the government including one from the consumption and supply side and another looking at what policy initiatives we can take in India. States like Karnataka, TN, Telangana, UP, Gujarat are fully plugged into this ecosystem at the moment and are leading the pack with attractive policies and incentives to boost the sector. Meanwhile IESA has recommended building more semiconductor fabs to the Indian government, and getting into the assembly, test and packaging, which is the next downstream activity after the wafer fabrication as well. We are already seeing some announcements and consortiums coming together to set it up. To begin with, India probably needs 3-6 fabs to meet all the demand that we currently have."