Hong Kong Airport sees strong growth in cargo volume in November
Dec 19, 2016: Hong Kong International Airport (HKIA) has experienced strong growth in cargo throughput in November. Cargo volume rose 7.1 percent year on year to 436,000 tonnes during the month, setting a new record.
November is the traditional peak period for air cargo. Imports, exports and transshipments all grew by 7 percent compared to the same month last year. Amongst the key trading regions, traffic to/from Southeast Asia and Europe increased most significantly during the month.
In the first eleven months of 2016, cargo throughput grew 2.4 percent to 4.1 million tonnes compared to the same period in 2015.
Passenger volume and flight movements dropped 3.5 percent and 4.1 percent from the same period last year to 5.4 million and 32,590, respectively.
The drop of passenger traffic in November was associated with the special one-off flight movement arrangements implemented by the Civil Aviation Department to facilitate transition to the new Air Traffic Management System. During the month, transfer / transit traffic and visitor traffic declined, Hong Kong resident travel grew by 6 percent year on year. Passenger traffic to / from Southeast Asia, Mainland China and Taiwan recorded the most noticeable drops.
C K Ng, executive director, Airport Operations of Airport Authority Hong Kong (AA), said, "We expect to see a travel peak at HKIA for the upcoming Christmas and New Year holidays, with around 110 additional flights arranged during the period to meet the surge in travel demand. The most popular destinations for additional flights are Taipei, Sapporo and Taichung. We are working closely with business partners and the airport community to ensure smooth operations during the festive period."
You may also like:-
---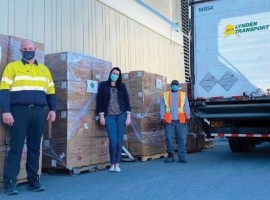 Logistics
The shipment, which was the largest donation received from private industry, included 12,500 isolation gowns, 100,000 N95 masks and 400,000 surgical masks.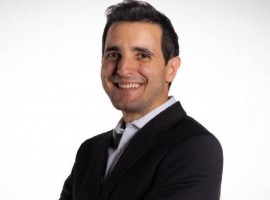 Air Cargo
Otávio joined LATAM Airlines Group in 2015, initially working in cargo planning and commercial areas but since 2019, he was LATAM Cargo Brazil's Operations vice president.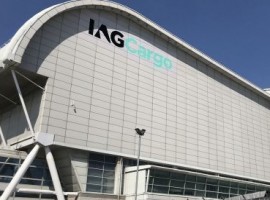 Air Cargo
The large amount of high dense engineering goods, destined for Europe & North America, that made the difference on weight.