Hong Kong Airport's freight volume up in first quarter 2018
April 16, 2018: Major gateway Hong Kong Airport surprisingly has reported decline in the cargo traffic in the month of March. The cargo throughput decreased by 2.5 percent to 422,000 tonnes. The airport cites 12 percent year-on-year drop in exports as the major reason for the decline. The imports have seen 13 percent growth in […]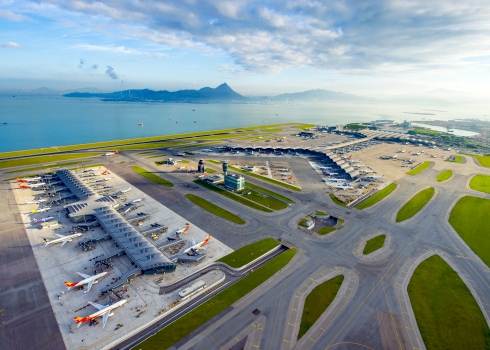 April 16, 2018: Major gateway Hong Kong Airport surprisingly has reported decline in the cargo traffic in the month of March. The cargo throughput decreased by 2.5 percent to 422,000 tonnes.
The airport cites 12 percent year-on-year drop in exports as the major reason for the decline. The imports have seen 13 percent growth in March. Among the key trading regions, South Korea and Europe registered the most significant drop during the month.
On the other hand, the Easter travel peak in late March lead to strong growth in passengers numbers in the reporting month as compared to 2017.Hong Kong resident travel, passenger traffic to and from Mainland China and Japan, has also contributed to surge of 8.5 percent year-on-year in passenger traffic in March.
However, the quarterly traffic numbers represent a different picture. Hong Kong - one of the busiest air cargo hubs has handled 18.3 million passengers and 1.15 million tonnes of cargo, representing year-on-year increases of 4.4 percent and 4.2 percent respectively.
In 2017, the airport achieved record-breaking cargo throughput of 4.94 million tonnes, a year-on-year increase of 9.2 percent. Together with the 112,000 tonnes of airmail handled in 2017, total cargo and airmail throughput exceeded the 5 million tonne mark for the first time.
Also read: Hong Kong Airport sees strong growth in cargo volume in November