Hong Kong Airport sees 2 percent y/y decline in cargo traffic in November
Dec 18, 2018: Hong Kong International Airport (HKIA) has handled 466,000 tonnes of cargo and airmail throughput in November, according to the latest traffic statistics released by Airport Authority Hong Kong (AA). This represents a decrease of 2 percent year-on-year. The airport has witnessed passenger traffic of six million passengers with a year-on-year increase of […]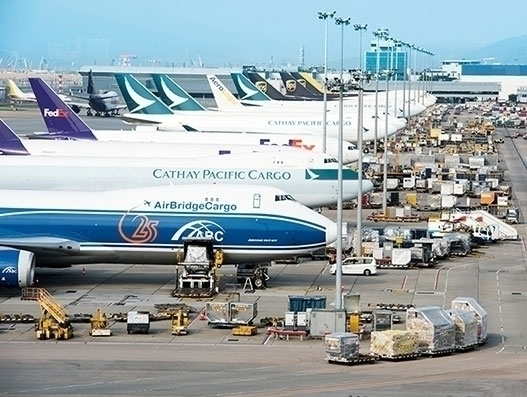 Dec 18, 2018: Hong Kong International Airport (HKIA) has handled 466,000 tonnes of cargo and airmail throughput in November, according to the latest traffic statistics released by Airport Authority Hong Kong (AA). This represents a decrease of 2 percent year-on-year.
The airport has witnessed passenger traffic of six million passengers with a year-on-year increase of 1 percent.
Visitor traffic, which registered 4 percent year-on-year growth over the same month last year, was the main contributor to the steady increase in passenger traffic during November. Hong Kong resident travel also grew, increasing 2 percent during the month. Passenger traffic to and from Japan and North America recorded the most significant increases.
On the cargo front, HKIA saw 3 percent and 4 percent drops in imports and exports, respectively. Amongst the key trading regions, traffic to and from Europe and mainland China decreased the most during November. Transshipments, however, recorded moderate growth of 3 percent.
Over the first 11 months of the year, HKIA handled 68.2 million passengers and 4.7 million tonnes of cargo and airmail, representing year-on-year increases of 2.6 percent and 2.2 percent, respectively. Flight movements increased by 1.7 percent to 390,625 compared to the same period in 2017.
On a rolling 12-month basis, HKIA handled 74.6 million passengers with a year-on-year increase of 2.7 percent. Cargo and airmail throughput increased 2.5 percent to 5.1 million tonnes, while flight movements rose 1.8 percent to 427,270.
Read also: Hong Kong Airport sees strong growth in cargo volume in November