'By 2023 we might face another challenge with chip overproduction'
The global semiconductor shortage is disrupting many businesses around the world, including manufacturing, automotive, communications, industrial electronics, healthcare, data processing and transportation. While this ongoing breakdown has highlighted the need for robust supply chains and the need to mitigate supply chain risks for the foreseeable future, Lakshmi Ajay from The STAT Trade Times spoke with Dmitriy Kulish, Director, Hi-tech and Automotive, Volga-Dnepr Group in an email interaction, about the rising freight demand for semiconductors amidst the global semiconductor shortage and the air freight volume surge that is likely to be seen this in this segment during this year and the next. 
What kind of freight demand did you see in 2019 vis-a-vis 2020-2021 with respect to transporting semiconductors? What is the portion of its volume in the overall annual cargo carried by Volga-Dnepr Group airlines?
For the first six months of 2021 we have transported over 3,000 tonnes of semiconductors which constitute almost 25 percent of the valuable cargo we carried for the same period. This is less YoY (year-on-year) given the shortage of chip production, capacity constraints and supply chain disruptions. Besides, with the technology developing at a skyrocket pace, chips are becoming smaller, i.e. lighter, and we may deliver the same or even bigger amount of chips, but their volume and weight is smaller thanks to technological advancements. Furthermore, we have been heavily involved in the transportation of equipment for chip production – these are massive and usually out-of-gauge machines, which require special handling procedures in terms of compliance with dangerous goods regulations, as well as temperature-sensitive. To some extent, we help the manufacturers ramp up their capacity to guarantee chip production which could power production of electronics, EVs (Electric Vehicles), and other goods.
What are the most important trade lanes for semiconductors cargo transport? Do you have scheduled cargo operations for your high-tech customers?
The most important lanes are intra-Asia, APAC-Europe and APAC-North America which is no wonder given that major manufacturers of semiconductors and chips are located in China (in Taiwan for the most part), South Korea and Japan nowadays. Chip production is shifting away from traditionally strong countries like the USA, Japan and Europe. As chips and semiconductors are required on a regular basis to keep the production process going (automotive, electronics, other equipment), customers tend to go for scheduled cargo operations to guarantee delivery of smaller batches on a regular basis, as well as to avoid warehouse storage and optimize their internal processes. From our side, we provide B747F scheduled connections from Japan, South Korea and China (Taiwan) – the countries we have been operating to and from for more than 15 years and have a proven track record of successful operations in line with industry and OEM guidelines. We have developed required expertise and competence, have trained our personnel accordingly and managed to build an effective supply chain with all the stakeholders involved.
Based on these, would you say that the demand for this high yield cargo commodity has waned or increased in 2021 in comparison to 2019? What are some of the pain points being faced by Volga-Dnepr Group airlines owing to the global shortfall in the manufacturing and supply of semiconductors?
Yes, the demand has definitely picked up versus 2019 as we see more semiconductors being an essential part of the production chain. Luckily, we as an industry do not experience any challenges due to global shortfall in semiconductors, however we feel the pressure being laid on the air freight industry as we are among a few carriers capable to transport vital equipment to produce chips which, in most cases, require nose-loading option for cargo integrity and safety. From our side, we keep on working with customers and confirm our capacity commitments to guarantee uninterrupted supply chains of semiconductors and equipment needed for their productions. Network-wise, we try to keep the same number of flights from APAC (being the major production region of semiconductors and chips) and tackle various situations with Covid-19 outbreak to keep the flights within our schedule.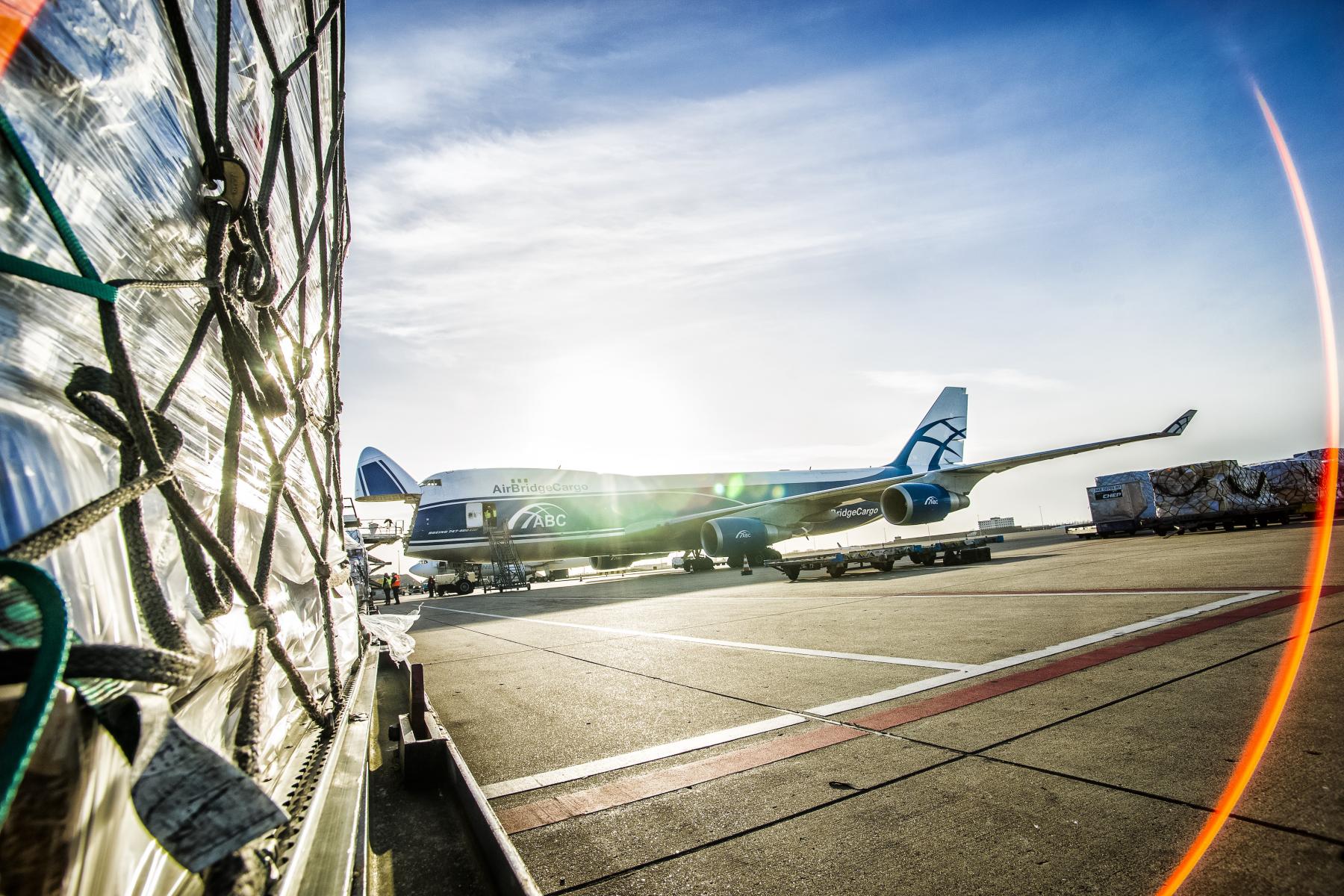 The pandemic has exposed risks related to the production of semiconductors being concentrated to a few nations and their supply chains becoming more global. How are you mitigating this shortfall in semiconductors and what kind of competencies are you creating in your supply chain to combat this shortfall?
The problem with chip shortage did not appear overnight, we are in the middle of the tech boom with more and more industries needing semiconductors for their finished products. The pandemic has just expanded the scope of this problem adding closure of plants due to Covid-19 outbreaks, disruption with stable supply chains caused by capacity shortage and seaport congestions and some one-off events like the fire winter storm in Texas in February which caused shutdown of semiconductor factories, and a fire at a plant in Japan which resulted in significant delays of chips.Within Volga-Dnepr Group, in the beginning of the pandemic we introduced new products for our customers – scheduled and charter cargo operations, as well as long-term charter and ACMI programmes, the latter are being mostly appreciated by our customers worldwide amid the ongoing capacity constraints. We have also been in close cooperation with our customers, OEM, industry associations to find out more about the current trends, requirements for transportation and challenges we might be facing.
Looking at the future, how do you see the global semiconductor shortage situation playing out in the current quarter and the next, and by when do you see any signs of revival from this shortfall?
All the experts agree that the semiconductor shortage will go through 2022 and, possibly will extend to 2023. It will slowly get better but before it gets better, it will get worse, especially for carmakers as they are dominated by tech giants. According to Seabury Consulting, the semiconductor air freight volumes will keep on growing with the highest surge in 2021 and 2022 (over 10% and 5% respectively) and a rather moderate increase in 2023-2025 (over 3%). We see major semiconductor producers, such as TSMC, SMIC and other Chinese companies, ramping up their capacities and announcing multi millions investment plans to build plants for chip production. The same is the case in Europe (Bosch and others) and in the USA (under President Biden's programme). This gives another point of concern – by 2023 we might face another challenge with chip overproduction.