Philadelphia International Airport's big cargo ambitions
Philadelphia International Airport is investing big to build cargo infrastructure for future to increase revenue from cargo operations considerably.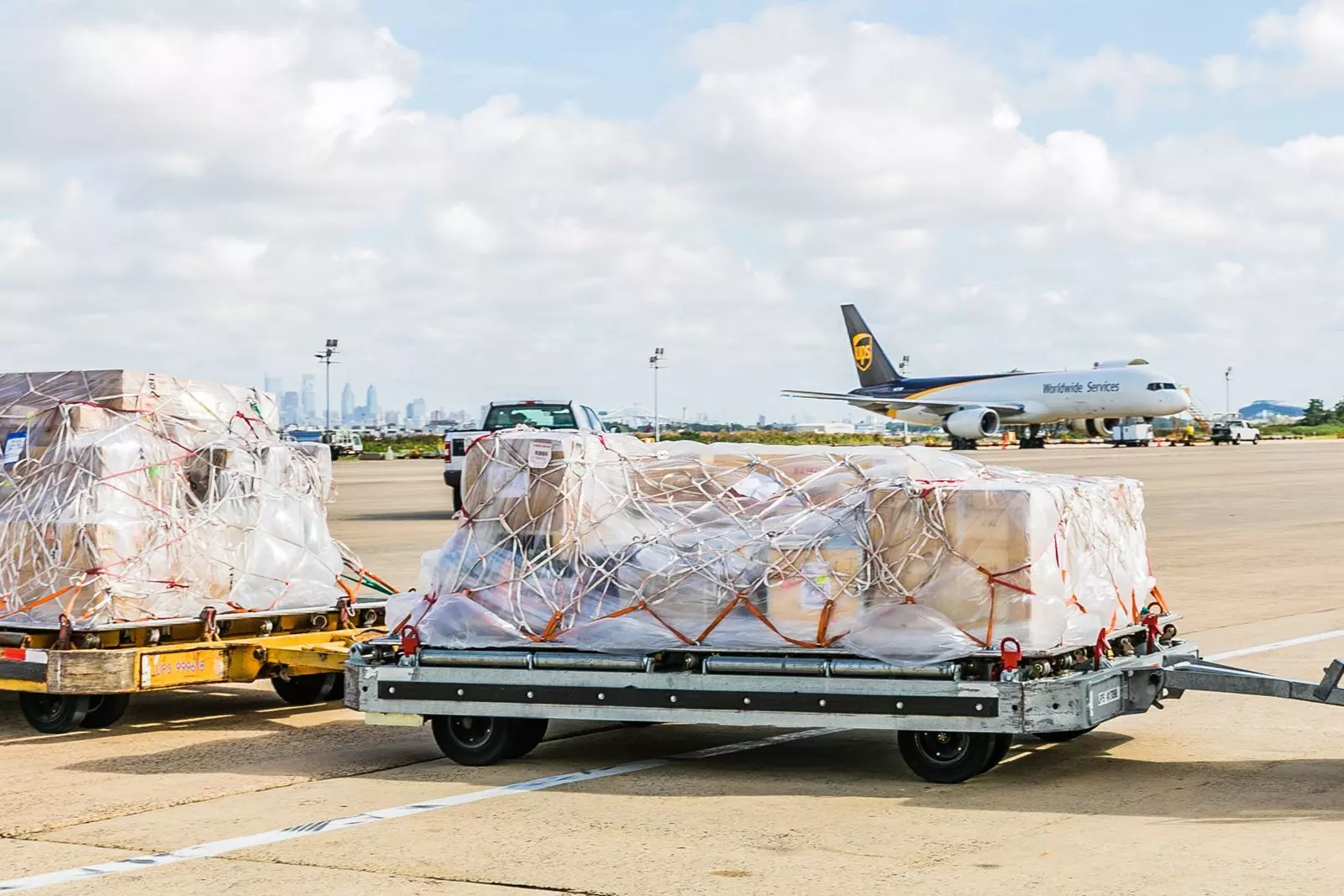 Philadelphia International Airport (PHL) is located right in the middle of the US political capital Washington DC in the south and the financial capital New York in the north. Seven miles from downtown Philadelphia, the airport is easily accessible and convenient to many tourist sites, business centres and cultural hubs. The Airport is self-sustaining and uses no local tax dollars. PHL is one of the largest economic engines in the region, generating $16.8 billion to the economy and accounting for 106,000 full-time jobs annually.
However, this important airport in the east coast of the US did very little on its own to develop cargo business initially and a lot of cargo business growth happened by accident.
"I think our cargo operation could have grown significantly beyond where it is today. But we just didn't have any facilities or any opportunities to expand our capacity," says Jim Tyrrell, Chief Revenue Officer, Philadelphia International Airport.
But even without any specific efforts and investments PHL has a good cargo track record. The global parcel giant UPS set up its operations several years ago at PHL and operates one of the largest hubs in the US. In fact other two big names in the express industry — FedEx and DHL — also have significant operations at PHL. American Airlines has its hub at the airport and the airline will be operating to 11 destinations in Europe this year. Add to these are the heavy lifts from top global cargo carrier like Qatar Airways Cargo and Emirates SkyCargo. In February this year the Dubai-headquartered cargo carrier announced regular freighter services connecting PHL to key markets.
But it was since 2019 that things began to change for PHL and the airport management began to evaluate investing seriously into developing cargo infrastructure at the airport to handle all types of cargo commodities. In 2019 the annual cargo throughput at the airport was over 600,000 tonnes. PHL handled 3.2 percent more tonnes of cargo in 2021 than in 2020, a pandemic-era trend that is only projected to grow as demand increases for people to get their goods faster. For the year 2021 the annual cargo throughput of the airport was 643,138 tonnes of cargo.
"So Philadelphia only receives about 5% of its total revenue from its cargo operations. And again, the only source of that revenue is from landing fees of those cargo aircraft. So if you think about it, we have about 30 dedicated cargo flights a day, while we have over 350 flights a day in total. So you know, 10% of activity and 5% of revenue coming from our cargo operation," says Tyrrell.
A 2017 study found that the airport captures only nine percent of a potential $53 billion air cargo opportunity passing through its catchment area. Tyrrell said that the airport was unable to take advantage of that opportunity because "we could not accommodate that cargo; we did not have the facilities to process that cargo".
Did the pandemic really open the eyes of PHL management to realize the cargo revenue potential? And did that guide the airport management to go ahead with the big investment?
"Yes and no," says Tyrrell. "So to be honest, the airport acquired a 135-acre parcel in 2017. We had been working on it for a while before that. We had a really good idea that we're in a cargo rich environment, but we didn't know how good so we commissioned a study to be done by a company in 2017. And to our surprise, they came back with the results and it showed that $53 billion worth of air cargo commodities were being shipped or received within our catchment area every year. $53 billion is a pretty significant amount. And that's within a four-hour ride of Philadelphia. We only captured 9% of that big numbers. 70% of that cargo is coming so close to Philadelphia International Airport and going north to airports in New York. It's a two and a half hour truck ride. Plus who knows how long the processing time at airports that are really congested? Well, think about it, if we could capture 20% of that leakage. Just think of the benefit not only to the airport, but I'm thinking of those regional manufacturers and regional businesses that will save millions of dollars in shipping and processing. Think of how beneficial that would be to our region."The fact of the matter is even now PHL does not have the facility. But it has an ambitious $1.2 billion cargo expansion plan. It has set short, mid and long term vision to create cargo facilities that attract shippers and forwarders.
PHL wants to make a change. It aims to become a preferred air cargo hub in the east coast of the US. Rochelle Cameron, the chief executive of the airport, wants to make PHL as a regional economic engine. "In 2022, we look forward to the advancement of our air cargo development programme, which will establish Philadelphia as a logistics centre and translate to thousands of new jobs—further augmenting PHL's role as a regional economic engine.
Tyrrell says the cargo redevelopment programme has a very clear agenda with short, mid and long term goals and they are designed in such a way that the annual cargo throughput at the airport, over the years, will increase considerably.
The airport now has just under half a million square feet of cargo warehouse space. According to Tyrrell, majority of that warehouse isn't necessarily used for cargo throughput. "We are a huge passenger hub. And a lot of the warehouse space is used to support passenger activity. And that actually led us to develop the phases of our cargo redevelopment programme."
"So our cargo redevelopment programme that will enable us to increase the volume of cargo activity is currently in its design stage. So the timing of that may not impact volumes over the next year. It might be a little bit outside of that. But we also have early phase development plans that will enable us to increase our cargo throughput," he says. Besides the investment into building more cargo handling warehousing space, the airport is also looking at how best it optimise cargo operation and thereby attract new airlines and increase frequencies of main deck operations by the existing cargo airlines.
"The big thing about diversification is most of our passenger activity takes place during the hours of like 6am to 8pm. Most of our cargo activity takes place outside of those hours. So we have this huge infrastructure that goes essentially unused during the rest of the day. If we can increase our cargo activity, especially that activity that will take place during the time that passenger airlines are not flying, it just goes to maximize the utilization of that wildly expensive infrastructure that remains unused during those evening hours. So it just makes sense for the airport to pursue that kind of activity," explains Tyrrell, who has been with the airport for over 35 years heading different departments.
PHL is also anchoring an air cargo community system to integrate various stakeholders at the airport using digital, easy to use and secure digital tools to transform cargo operations to meet the growing demands of customers and to match the expectations of the digital era or global trade and commerce. The Airport Cargo Community System (ACCS) is to be implemented and rolled out by Kale Logistics Solutions.
"Because we want to be a better partner to our cargo community; we know how important this is not only to the airport, but to the region. We have great discussions about how we can better improve and make Philadelphia morph into a more efficient logistics centre," Tyrrell explained a few reasons for creation of an ACCS at PHL.
An annual throughput of one million tonnes of cargo is neither an unachievable goal nor far-distinct given the directions of PHL's cargo expansion programme. It will not be a surprise at all if the airport closes 2022 with a record of 700,000 tonnes of cargo.