The 'flexport' of Europe
Torsten Wefers, who completes a year at Liege Airport, sounds positive and confident about LGG's cargo volume growth, infrastructure development and digitalisation despite the challenging market environment.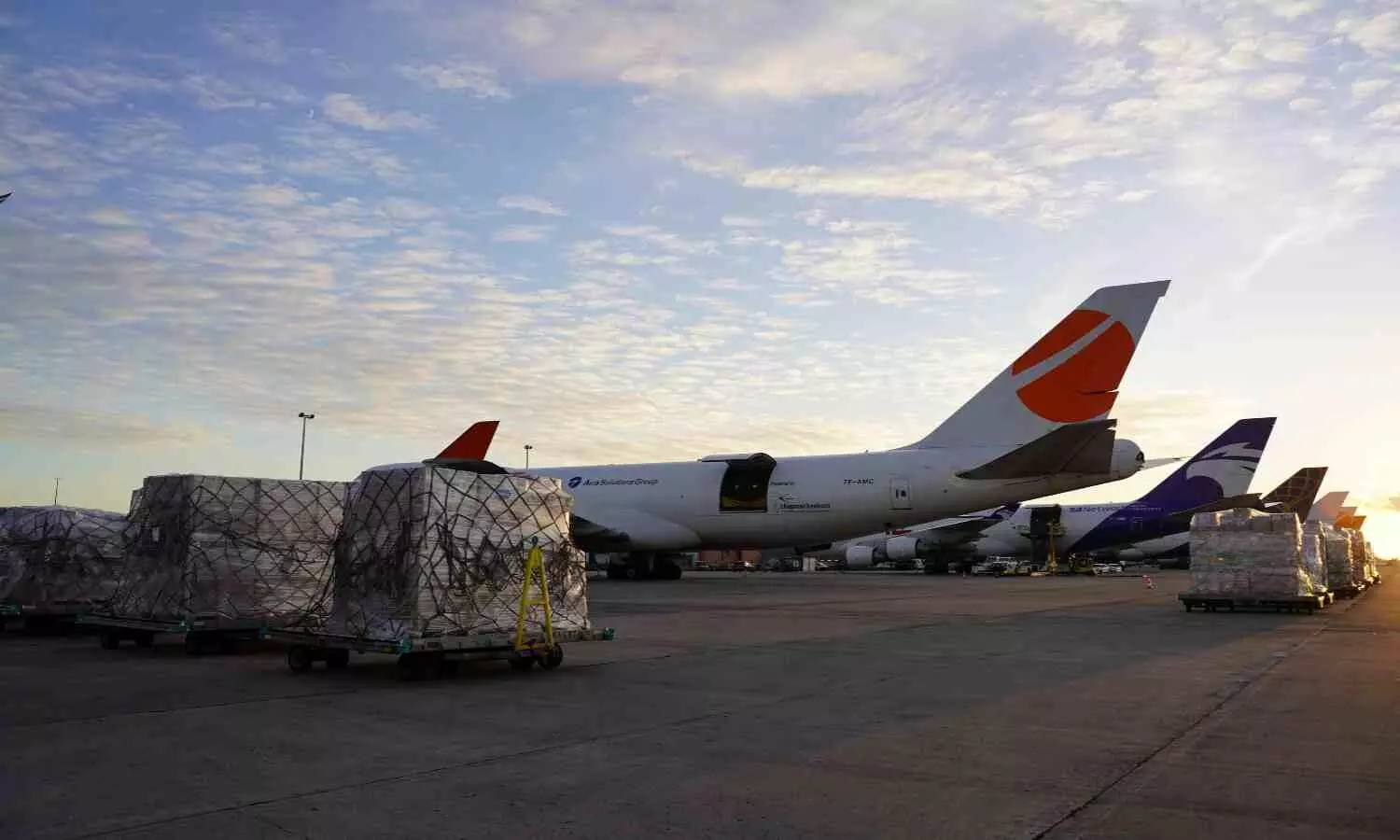 It has been about a year since Torsten Wefers was appointed the new vice president of marketing and sales at Liege Airport (LGG) in Belgium. Wefers, who moved from Cologne-Bonn (CGN) in Germany, is part of the airport's executive committee and has been leading several air freight projects to ensure Liege''s position as the most flexible cargo airport at the heart of Europe. In this interview to The STAT Trade Times, Torsten Wefers sounds positive and confident about LGG's cargo volume growth, infrastructure development and digitalisation despite the challenging market environment.
Let us start with your role at Liege Airport. It has been almost a year since you took charge as the VP sales and marketing for Liege Airport. What is your own evaluation of the role that you have at hand and how challenging has been your responsibility at the airport to make sure Liege maintains a leading position in Europe for cargo volumes handled?
Torsten Wefers, who completes a year at Liege Airport, sounds positive and confident about LGG's cargo volume growth, infrastructure development and digitalisation despite the challenging market environment.Time just flew and it has been, based on last year's market developments, a very challenging period. Nevertheless I am fully enjoying my new position being a part of the new Liege Airport management team. LGG is a fantastic place to develop air cargo based on the unique cargo-only strategy. Also the daily support and commitment of the entire LGG cargo community is tremendous and a very important factor in the development of LGG. Last, but not the least, I am very glad that the Liege Airport commercial team is again in full shape with the appointments of both Frederic Brun, Head of Commercial Cargo and Logistics and Alexis Lapot, Senior Manager Sales Cargo.
The annual cargo tonnage for 2022 was about 19 per cent less than that of 2021. Were they on expected lines? Do you have any specific reasons other than the general trend of declining demand and the Russian Ukraine war?
Yes, we knew already since some time that 2022 will be a year of decreased traffic due to the planned re-location of a substantial part of the FedEx (former TNT) LGG hub operation to its major EU hub in CDG Paris. On top of this the sudden stop of the AirBridgeCargo Airlines operation had a drastic negative impact.
2023 is certainly looking to be even more challenging as contraction in global demand for air cargo is going to be longer than what the industry expects and the macroeconomic conditions are not at all favourable? How does Liege Airport plan to be innovative to attract more cargo through the airport?
Our cargo-only strategy with 24/7 operation without any restrictions of slot bottlenecks, large growth capacities on both land and airside and a concrete master plan for the further active development of the LGG infrastructure all deliver a highly attractive base for the both cargo airlines and forwarders. Above all, we are putting big resources in the development of a digital twin of our infrastructure, as a first concrete step we will launch in March a live tracking system for all goods moved via LGG linked with the customs system. This will further speed up import handling and customs processes and will also allow a free flow of goods within the LGG customs area. Further digital applications will follow in the course of this year. Finally, we will this year also formalise the LGG cargo community body which will be in the future, together with Liege Airport, the main driver of the further innovation processes in LGG.
Quite recently Air Canada announced the launch of its freighter services to Liege - two per week which is likely to be increased to three later in the year. How significant is this announcement even when the market conditions are so challenging?
This clearly shows the attractiveness of the location and "product" LGG. LGG is the first cargo-only station for Air Canada Cargo and we are honoured being a vital part in Air Canada's ambitious freighter development plans. In line with this development we should not forget that already in 2022 LGG welcomed Amazon Air, MSC Air Cargo and JetOneX as new partners in LGG. And also equally important both our home carriers Challenge Airlines and ASL Belgium are constantly growing their presence in Liege. Challenge Airlines has just started a new twice weekly service to Istanbul and will introduce this year its new 767 freighter product which will enable new markets such as India to be connected with LGG. Last, but not least, I want to mention long-time airline partners such as Astral Aviation, Ethiopian Airlines Cargo, Icelandair Cargo, Magma Aviation, Qatar Airways and Saudia Cargo that continuously develop their LGG traffic.
Are you working on any specific trade lanes and attracting airlines operating on those lanes, which are less likely to be impacted by the on-going slowdown generally across the world?
Yes indeed. Part of our new sales and marketing strategy is regular road-shows with individual airline partners to specific markets with a focus on the top forwarders in these regions. We have identified, based on existing and possible new LGG-trade lanes but you will certainly understand that I will not share too much insight.
What are some of the infrastructural development and investment that Liege Airport is currently doing to increase its air cargo appeal to airlines?
We have developed a three pillar strategy. First pillar is the upgrade of the existing infrastructure, mainly adding so called by-passes for full ULDs being transited via LGG and the introduction of a new more flexible aircraft parking stand layout which will increase the number of available parking stands at both our North and South aprons. The second pillar is the further execution of our 2040 master plan for the Cargo City North-East. Next concrete steps are the development of additional aircraft parking stands, an additional 25,000 sqm first line warehouse space and further supporting infrastructure such as additional truck parking areas. We expect this development to be ready in phases until 2025/26. Third pillar is the development of the Cargo City West project. Together with the local developer the Weerts Group, LGG Airport will develop a total of 255,000 sqm of second line warehouse space which is completely dedicated to the further development of our forwarder portfolio. These state-of-the art "green" warehouses will allow forwarders and logistic companies to increase their presence in LGG with the development of local gateways, pharma and perishable hubs etc. Cargo City West will be also part of the Liege customs area.
How strong is the cargo volume coming through eCommerce channels? Does that continue to be growing?
E-commerce is obviously a very important vertical in LGG due to the presence of major players such as Amazon and Cainiao. After years of booming figures, LGG also saw a certain decrease in volumes due to new EU customs regulations and the well-known negative market developments and less consumer spending in 2022. This is in line with similar developments at other major EU cargo hubs. We expect our strategic partner Cainiao further developing its infrastructure and contributing to traffic volumes in LGG. We also expect another major e-commerce player to increase its LGG footprint.
Are there any specific cargo commodity focus at the airport in the mid to long term?
With the arrival of Frederic Brun, the new head of commercial, who has an extensive background in forwarding, a new vertical strategy has been launched. In a first step, there is a very strong focus on commodities such as flowers, perishable and fresh products. Both my commercial and operational teams, together with several of our local and international partners, are actively working to improve the processes and flows for these sensitive products. Pharma remains a very important vertical for us supported by the continuous development of the needed cooling infrastructure and handling services by our local GHA partners Aviapartner, BAS, Challenge Handling, Swissport and WFS.
We will also focus on the further development of LGG's reputation as leading European airport for horse transportation. Every year thousands of horses are safely moved via the unique Horse Inn infrastructure even with full charter programmes for horses. Another focus is on a vertical that historically made LGG well-known in the air cargo industry: the ad-hoc charter business. Based on our unrestricted 24/7 operation, full flexibility and slot-free capacities, LGG offers the perfect ground for this growing segment and we are already in concrete discussions with various charter brokers about joint developments in Liege.