Sustainable freshness - Lufthansa Cargo relies on temperature tracking in real time
New milestone in the monitoring and thus optimized transport of fresh produce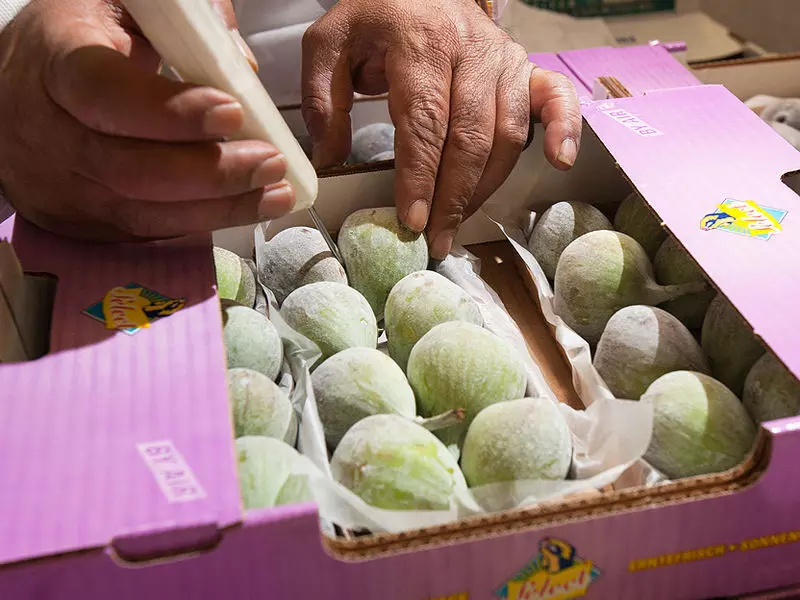 Fresh produce logistics within the air cargo industry has developed rapidly in recent years thanks to new technological possibilities.
As one of the world's leading air freight companies, Lufthansa Cargo, in cooperation with Sensitech and Lobster Logistics Cloud, has now succeeded in setting a new milestone in the monitoring and thus optimized transport of fresh produce.
Thanks to special sensors and GPS technology, the location, as well as the exact ambient temperature of fresh produce, can be seamlessly monitored in combination with air and land transport. This increases the safety of the goods, reduces the risk of losses, and makes fresh produce logistics more sustainable.
"Sustainability can only succeed if we work together. We are all the more pleased that we have been able to develop another technical innovation in fresh produce logistics together with our partners Sensitech and Lobster Logistics Cloud. This is a showcase example of how important it is to put our heads together to achieve climate and environmental goals. This is the only way sustainability has a real chance," says Oliver Blum, Head of Airmail, Courier & Perishable Handling at Lufthansa Cargo.
Perishable becomes trackable
So-called "perishable goods" are goods with a limited shelf life and thus rapid perishability. Supply chains and logistics processes must be carefully managed accordingly to ensure the perfect condition of the goods during transport and storage.
"Perishable goods logistics requires special expertise and detailed planning. Thanks to our expertise in real-time monitoring, we have succeeded in creating a temperature-sensitive shipment tracking system that can identify potential problems at an early stage," comments Rolf Henrich, Chief Operations Officer at Lobster Logistics Cloud.
"The interaction of our innovative temperature logger with Logistics Cloud's modern tracking platform enables notifications by the transported product in real-time, for example when specified parameters for temperature and humidity are reached. Together with Lufthansa Cargo's expertise and extensive route network, the customer can thus identify challenges at an early stage and act accordingly," explains Andreas Tittel, Strategic Account Manager at Sensitech.
The network counts
In order to take full advantage of the new shipment tracking and response options in air freight, an excellent transport network is needed in addition to the technology.
If possible critical parameters of cargo are detected and reported, the customer has the possibility to intervene in the transport at a certified fresh hub - such as Lufthansa Cargo's Perishable Center in Frankfurt, to protect the product from further damage.
"Our route network includes around 300 destinations in more than 100 countries. This enables us to plan optimized flight routes and thus short freight times. In combination with innovative real-time tracking, we have succeeded in topping our ambitions for a long shelf life of the goods once again. And in doing so, we have also further optimized sustainability in air freight. We are really proud of this," says Oliver Blum, Head of Airmail, Courier & Perishable Handling at Lufthansa Cargo.