Heathrow-based IAG Cargo kickstarts graduate scheme
IAG Cargo has launched its graduate scheme, with applications for its October 2022 intake now open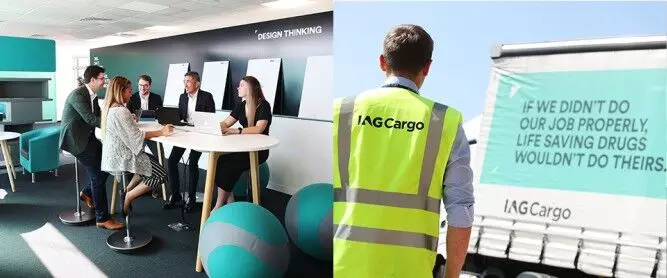 IAG Cargo, the cargo division of International Airlines Group (IAG), has today announced the launch of its graduate scheme, and the application process for its October 2022 intake is now open. IAG Cargo is now looking to welcome more than a dozen talented graduates to join the two-year programme covering a range of head office functions from revenue management, human resources, marketing and transformation, with one place dedicated to data and analytics.
IAG Cargo helps to keep the world's economy moving, from supporting local farmers in developing countries, such as the movement of perishables out of Latin America, to transporting COVID-19 vaccines throughout the height of the pandemic. With the help of its five sister airlines, British Airways, Iberia, Aer Lingus, Vueling and LEVEL, IAG Cargo moves essential goods that positively impact society across five continents.
Caroline Andrews, Chief People Officer at IAG Cargo said: "The IAG Cargo graduate programme is a fantastic opportunity for young people to progress their careers in one of the world's most exciting industries.
"Since 2012 we have welcomed some incredible graduates many of whom are still within the business and continue to go from strength to strength making a real impact at IAG Cargo. This fast-moving programme will provide successful candidates with a broad understanding of IAG Cargo, as well as the wider logistics industry. I'm really looking forward to meeting our 2022 graduates and watching them launch their careers at IAG Cargo."
Based at IAG Cargo's head office at London Heathrow, successful graduates will have the opportunity to join a global, diverse, and inclusive team where the culture encourages everyone to bring their true selves to work. They will receive a competitive salary and enjoy several benefits including flight discounts.
IAG Cargo's last graduate intake was in September 2019, with five participants taking permanent roles within the business after completion of the programme. Applicants have until 5 pm on 15th August to apply to join the programme.