Growing pains abound for American air cargo sector
A sudden 'slump in demand' and deceleration owing to inflation, lower consumer confidence, business activity, and other geopolitical reasons has put the cargo markets under pressure. With a busy holiday season looming, amidst weakened demand and with the US government and private sector pulling out all the stops, will air cargo fortunes stay the course?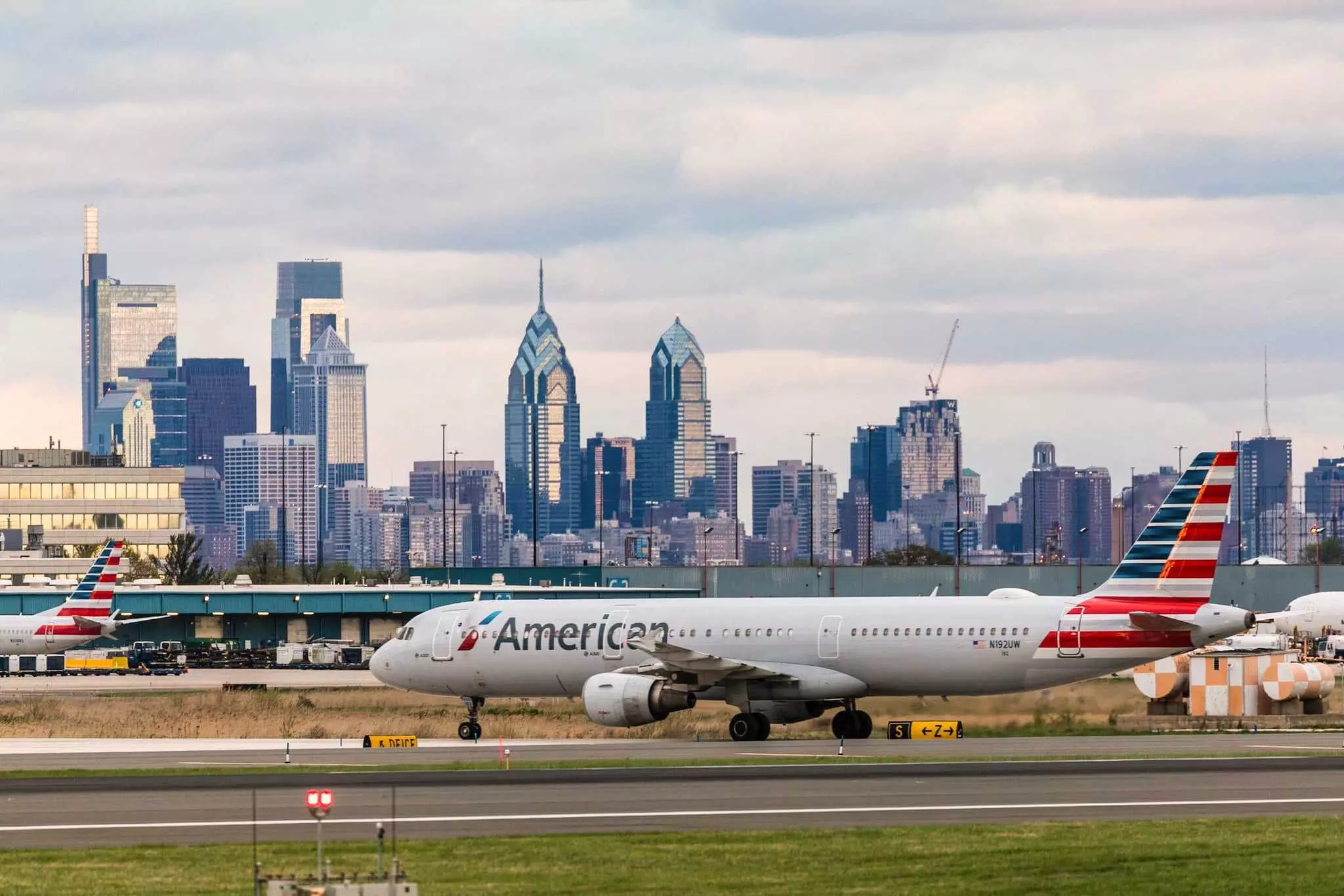 Air cargo had a chequered year full of ups and downs in the US as it charted a recovery post-pandemic but is now faced with headwinds from a weakened demand globally and flattish growth.
As per the latest figures shared by International Air Transport Association (IATA), North American carriers posted a 3.4% decrease in cargo volumes in August 2022 compared to the same month in 2021. This was an improvement over the 5.7% decline in July. The lifting of restrictions in China improved demand and a further boost is expected in the coming months. Capacity was up 5.7% compared to August 2021.
A chequered year for air cargo
Several important developments marked this year for air cargo what with the growth of e-commerce, embracing sustainability, talent retention, and digitalisation became the megatrends for the sector.
In October, the Airforwarders Association (AfA) and the National Customs Brokers and Forwarders Association of America (NCBFAA) had called for a State or Federal backed 'Air Cargo Support Fund' that can inject up to $5 billion to tackle the infrastructure crisis faced by the US air cargo industry. The recommendations to Washington form part of a whitepaper, following a major national survey of 400 air cargo stakeholders in private and public sectors to identify challenges for the sector.
"With airports and airlines experiencing substantial revenue shortfalls over the past two years, the situation is becoming critical with potentially severe impacts on the economy and jobs throughout the country. Because of the lagging financials, airports will be allocating the monies of the Infrastructure Act to passengers, security, and safety, leaving insufficient funds to sustain air cargo operations. Additional funding, specifically dedicated to air cargo, is urgently needed," said Brandon Fried, Executive Director, AfA.
In February this year, the US Department of Labor's Wage and Hour Division announced a 'Warehouse and Logistics Worker initiative' designed to ensure that warehouse and logistics workers' wages and workplace rights are protected.
While these moves underlined the growing pressure on the air cargo industry working with existing facilities that were ill-suited to the needs of modern cargo traffic, it also signalled that airports were overwhelmed, faced with labour crunch and discontent and that airlines were staring at revenue shortfalls even as they limped back to pre-pandemic levels.
Airlines show an appetite for cargo
Despite limited capacity, traffic congestion, Covid-led trade restrictions in China, and a severe labour crunch, US carriers showed an appetite for air cargo and also touched pre-pandemic levels of volumes this year. As more capacity has opened up, many carriers have opted for fleet modernization, while several airlines have added more freight routes as well.
A sudden 'slump in demand' and deceleration owing to inflation, lower consumer confidence, business activity, and other geopolitical reasons has however put the cargo markets under pressure.
As capacity returned, air freight volumes across the industry are down about 14% YoY and steered clear of the peak season spike that usually is expected at this time of the year. These trends were also in line with the recent third-quarter results of some of the US carriers.
Leading US carrier, American Airlines recently reported a 16 percent decline in cargo revenue at $279 million for the third quarter that ended September 30, 2022, compared to Q32021 on lower miles flown and lower yields. While cargo tonne miles declined over 6 percent to 478 million, cargo yield per tonne mile (in cents) was down over 10 percent at 58.30.
"Based on current trends, the company expects its fourth-quarter total revenue to be 11% to 13% higher versus the fourth quarter of 2019 on 5% to 7% lower capacity. With these demand trends and the current fuel price forecast and excluding the impact of special items, the company expects to produce an operating margin of between 5.5% and 7.5% in the fourth quarter," a release from the company cited.
Close rival United Airlines reported a 77 percent increase in cargo revenue to $498 million for the third quarter ended September compared to $282 million in Q32019 even as cargo revenue tonne miles declined 9 percent to 733 million from 804 million in Q32019.
For the first nine months of FY2022, cargo revenue came in at $1.7 billion, almost double (97 percent) compared to $863 million during the comparable period of 2019. Cargo revenue tonne miles dropped 7 percent to 2.3 billion from 2.4 billion in the same period of 2019. Compared to 2021, Q3 cargo revenue was down 4 percent and increased 4 percent for nine months.
"Through a combination of cargo-only flights and passenger flights, United transported nearly 250 million pounds of cargo including approximately 20 million pounds of medical shipments, 480,000 pounds of Covid-related shipments, and 900 pounds of military shipments," said an official release. United reported operating revenue of $12.9 billion, up 13 percent compared to 2019, and a net income of $942 million.
Delta Air Lines reported a 27 percent increase in cargo revenue to $240 million for the third quarter ended September 30, 2022, compared to $189 million in Q32019. For the first nine months of 2022, cargo revenue was up 41 percent to $801 million from $567 million in the same period of 2019. Total operating revenue was up 11 percent to $14 billion for Q32022 and 4% to $37 billion for nine months of the current financial year.
"With strong demand and a return to best-in-class operational performance, we are ahead of our plan for the year on profitability and expect to be free cash flow positive. We're working towards full network restoration by summer of 2023, which supports a meaningful step up in profitability and cash flow next year on our path to earn over $7 of EPS and $4 billion of free cash flow in 2024," said Ed Bastian, Chief Executive Officer, Delta. Delta is likely to report a 5-9 percent increase in total revenue in Q42022 compared to Q42019 and an operating margin of 9-11 percent.
UPS reported a 4 percent increase in consolidated Q32022 revenue at $24.2 billion on an increase in revenue per piece in both the domestic and the international segments.
"Consolidated operating profit was $3.1 billion, up 7.5 percent compared to the third quarter of 2021 and up 6 percent on an adjusted basis," said a release. Carol Tomé, Chief Executive Officer of United Parcel Service (UPS) while discussing results with investors and analysts in a conference call through live webcast said, "This was our highest third quarter consolidated operating margin in 15 years. In the face of a very dynamic macro environment, we are demonstrating more agility than ever before."
Meanwhile, showing great recovery from the last two years, Alaska Air Group said cargo revenue increased 14% to $67 million and was up 19% to $190 million for the first three quarters. Overall, the parent company of Alaska Airlines posted a net income of $40 million and set an all-time record with $2.8 billion in operating revenues​​.
US airports 'invest in expansion'
In October, the US Department of Transportation's Federal Aviation Administration (FAA) awarded more than $31 million in grants to expand cargo infrastructure at nine airports across the US to strengthen supply chains and fund key airport cargo projects.
"In the face of a very dynamic macro environment, we are demonstrating more agility than ever before."- Carol Tomé, United Parcel Service (UPS)
The programme pays for the construction of new and improved airport facilities, repairs to runways and taxiways, maintenance of airfield elements like lighting or signage, and the purchase of equipment needed to operate and maintain airports.
Eyeing modernization, rising freighter activity, and to tide over the congestion issues, several American airports have amped up their airport expansion projects.
Air Cargo facility expansion took off at large airports like Los Angeles, Dallas/Fort Worth, Miami, and Chicago hubs and in cargo-focused airports and second-tier airports in the US. Major US gateways like Miami, Dallas/Fort Worth, and Chicago have expanded or are in the process of expanding their cargo infrastructure while second-tier airports like Philadelphia and Pittsburgh are also playing catch up.
Last August also saw Amazon open its $1.5 billion air hub in northern Kentucky with a terminal at the Cincinnati/Northern Kentucky International Airport. Even as Amazon Air operates out of 40 US airports, this hub has been serving as the central nerve of Amazon's U.S. air cargo operations and supercharging its one-day and same-day delivery service.
What has put more wind in the sails of US airports is the growth propelled by the rise of e-commerce, a phenomenon that saw increased momentum post the pandemic and also boosted the fortune of second-tier airports. Further congestion at big hubs has aided the growth of second-tier gateways for air cargo as well.
For instance, Chicago Rockford International Airport (RFD) located 68 miles northwest of Chicago O'Hare Airport (ORD) is ranked as the 17th largest cargo airport in North America. Currently, fifteen international airlines service RFD as a freighter network serving destinations around the world. RFD is also home to UPS's second-largest hub in North America and is also a major base for Amazon Air, which is e-commerce giant Amazon's dedicated cargo airline.
Amazon Air has also recently signed a firm agreement to lease ten A330-300P2F planes from Altavair, to help fulfill its one-day delivery promise to Prime customers. Hawaiian Airlines will maintain and fly Amazon's A330s under its FAA air carrier certificate. The initial 10 aircraft are expected to enter into service in 2023 and 2024.
With plans of becoming a major East Coast Cargo hub, the Philadelphia International Airport is pursuing a project to more than double its cargo building footprint from currently 600,000 to 1.4 million sq ft. The airport has a $1.2 billion cargo expansion programme announced in 2021. The City of Philadelphia Division of Aviation secured almost $31 million in funding from Washington for the current fiscal year for the expansion.
With its eyes on becoming an international logistics centre, September saw Pittsburgh International Airport break ground on a state-of-the-art 77,000 sq foot cargo facility which is slated to open in 2024. The 'Cargo 4' facility is expected to include a warehouse, office space, and 14 loading docks that will be capable of handling more equipment for special cargo and temperature-controlled goods. Buoyed by federal funding, the cargo expansion project is slated to create an estimated annual economic impact of $229 million for the region.
More recently, Los Angeles World Airports (LAWA) has invited proposals for the modernization of its cargo facilities at LA International (LAX), which is set for a huge overhaul. This ambitious project is timely as much of the cargo infrastructure at LAX is dated and needs a rehaul and also because it handled more than double the amount of cargo than John F. Kennedy International Airport in New York. Last year the airport handled over 3 million tonnes of cargo and is currently served by 23 cargo airlines. Air cargo in the region is forecast to rise at 2.6% CAGR to reach 7.7 m tonnes in 2045.
Growing pains are also spelling expansion for Miami International Airport (MIA) which has opted for a vertical concept – the first in North America. Miami is now a global freight hub for perishables, hi-tech commodities, telecom equipment, textiles, pharma, and machinery.
MIA recorded a record year for air freight volume in 2020, surpassed that record by 18%, and established another record year in 2021 (2.49 million tonnes), and volumes so far in 2022 are slightly higher in 2021. Halfway through the year, the airport has posted +3.25% year-over-year in air freight tonnage, and it is well-placed to have a third straight record year in cargo.
Dimitrios Jimmy Nares, Section Chief of Aviation Marketing for the Miami-Dade Aviation Department (MDAD), which operates MIA, told the publication, "MIA is nearing its cargo capacity, yet it has forecasted growth for many years to come. Its solution to this challenge is to build an on-airport Vertical Integrated Cargo Community (VICC) project. With a planned 1.7 million square foot, fully integrated, highly automated, and efficient multilevel cargo facility, VICC will provide the annual capacity to serve up to 4.5 million tonnes of air cargo annually once fully completed. VICC will more than double MIA's cargo capacity and it will help the airport keep pace with forecasted cargo growth."
With a decline in air freight prices and load factors, will this lead to a scaling back of cargo space in North American markets? "Based on current market information, the main American carriers continue to add belly capacity to their fleet and they haven't achieved pre-pandemic available capacity yet. Thus, we probably won't see a reduction in belly capacity. However, we might see some freighter cancellations due to Europe's economic situation," Alvin Tam, VP, Commercial at TAM Group, a leading GSA/GSSA in Asia and the Americas, told the publication.
"While geopolitical issues always loom over the success of the cargo industry, and may negatively impact it in the short-term, the long-term cargo trajectory for global airfreight (and for the USA) seems to be on solid footing."-Dimitrios Jimmy Nares, Miami-Dade Aviation Department
Growing gains from E-commerce
E-commerce has become a key growth driver for air cargo as more consumers turned to the convenience of online shopping from home during the pandemic.
Sharing his thoughts on the outlook for USA's airfreight market going forward, Jimmy Nares added, "We do expect a strong holiday season in the US and that e-commerce will be a big driving influence. The U.S. government does not track e-commerce air cargo volumes, but anecdotal evidence at MIA points to growing e-commerce air cargo. Most of the e-commerce cargo flies on integrated airline carriers at MIA, and DHL has recorded growth in their cargo volumes of +38.19% (from 2019 to 2020), +68.62% (from 2020 to 2021), and +5.04% growth (CYTD August 2022 vs CYTD August 2021). Similarly, UPS has recorded growth in their cargo volumes of +6.52% (from 2019 to 2020), +6.44% (from 2020 to 2021), and +1.33% growth (CYTD August 2022 vs CYTD August 2021). This seems to reflect the change in consumer behaviour for ease of making purchases online rather than at traditional in-person retail stores."
Nares added, "At MIA, strong growth in freighter routes with Asia, particularly with China also points to growth in e-commerce and to a strong upcoming holiday season. Before the pandemic, during the fourth quarter of 2019, MIA had direct freighter service with 4 Asian markets served by 6 airlines. Currently, in the fourth quarter of 2022, MIA has a direct freighter service with 7 Asian cities served by 7 airlines. While MIA-NRT (Tokyo-Narita) freighter service was halted, service with 4 new cities in China have been added – Shanghai, Shenzhen, Wuhan, and Xiamen."
However, the usually upbeat e-commerce market has also shown signs of cooling owing to inflation, higher inventories, shifting consumer patterns, lower-than-expected e-commerce volumes, etc. "The e-commerce segment has been growing a lot over the last few years. Remember that Amazon has its own operation now. I believe that e-commerce is fundamental for a successful holiday season," says Fernando Garreton, VP Americas at TAM Group.
Labour continues to be a challenge
While Europe has experienced one of its most chaotic summers in aviation, American aviation also suffered from severe labour shortages, especially in cargo handling.
"Based on current market information, the main American carriers continue to add belly capacity to their fleet and they haven't achieved pre-pandemic available capacity yet. Thus, we probably won't see a reduction of belly capacity."- Alvin Tam, TAM Group
A spate of layoffs during the pandemic, air cargo workers shifting to other industries, pilot shortage, a slower rate of training and licensing, and flight cancellations saw many US airlines reportedly canceling more than 21,000 flights or about 2.7 percent of the scheduled total flights this summer. Many experts believe that what may have saved the day for the sector is that several American airlines had begun recruiting again in the middle of 2021. However, with a peak holiday season looming, will this be enough?
As per data compiled by the US Department of Transportation, the US airline industry (passenger and cargo airlines combined) employment increased to 769,106 workers in August 2022, 1,334 (0.17%) more workers than in July 2022 (767,772) and 26,780 (3.61%) more than in pre-pandemic August 2019 (742,326). U.S. cargo airlines employed 274,966 workers in August, which was 36% of the industry total.
Further US cargo airlines employed 246,660 FTEs (Full-Time Equivalents) in August, down 1,203 FTEs (0.49%) from July. US cargo airlines have increased FTEs by 17,124 (7.46%) since pre-pandemic August 2019.
"The shortage of staff is a long-term situation faced worldwide after Covid-19, therefore we don't see a potential crush during this peak season in particular. Additionally, we believe that considering all the slowing down in different key countries and the current level of inflation are creating a perfect storm, that will create in the near future a higher level of unemployment, balancing the current level of workforce demand," said Alejandro Inga, AVP Americas - TAM group.
On solid footing
Even as economic uncertainty marred the gains made by the air cargo sector in the US, Jimmy Nares struck a positive note as he told the publication, "While geopolitical issues always loom over the success of the cargo industry, and may negatively impact it in the short-term, the long-term cargo trajectory for global airfreight (and for the USA) seems to be on solid footing.
With the global population continuing to grow, with an increased purchasing power of the growing middle classes of many large key markets, with strong job growth in many parts of the world (such as in the USA currently), and with robust growth in demand for e-commerce purchasing, the global demand for air freight should continue to grow well into the future."
Meanwhile, Chris Gregg, SVP of Global Airfreight, SEKO Logistics told the publication, "For certain, demand over the last several months in the US has declined when compared against the same time period of last year. That said, 2022 will still be a growth year overall for the market, with an IATA forecasted (released in June) 68 million tonnes of global air cargo. This includes all the headwinds the market has faced. Even with a 10% pullback from 2019 to 2020, the overall market from 2019 to the current 2022 forecast is growing at a CAGR of ~3.5%. With the unpredictable service levels impacting the other modes we feel this trend is likely to continue, even with the current slowdown. Regardless of the condition, however, we at SEKO, with our customer and employee-centric focus, expect to outgrow the market."
Gregg added that while the market holiday season is likely to continue to be muted as compared to traditional holiday seasons, even with the current slight slowdown e-commerce is still forecast to have a double-digit CAGR over the next several years.
He said, "While it is true that rates have declined, they are still sustained at levels that are higher than pre-pandemic in most lane pairings. The transatlantic cargo market is supported greatly by belly capacity, and there are 2 traditional seasons for that capacity. In the winter, when there are traditionally fewer tourists going back and forth between Europe and North America, there are fewer frequencies for the larger hubs, and fewer smaller city pairings operated. During the summer season (typically the end of March until Sept/Oct) more capacity will come online. This happens every year, save for the summer season of 2020 when of course there was really no business or personal travel happening. 2021 and 2022 saw these summer flights come back, albeit not to pre-pandemic levels. I believe 2023 will show a similar pattern as people continue to get back out and travel more. When this happens additional belly capacity comes into the market, and it's not necessarily dictated by air freight prices."