Damien Mazaudier is the new CMA CGM Air Cargo CEO from September
CMA CGM Group appoints Damien Mazaudier as the new CEO of CMA CGM Air Cargo replacing Guillaume Lathelize, who decides to leave the group.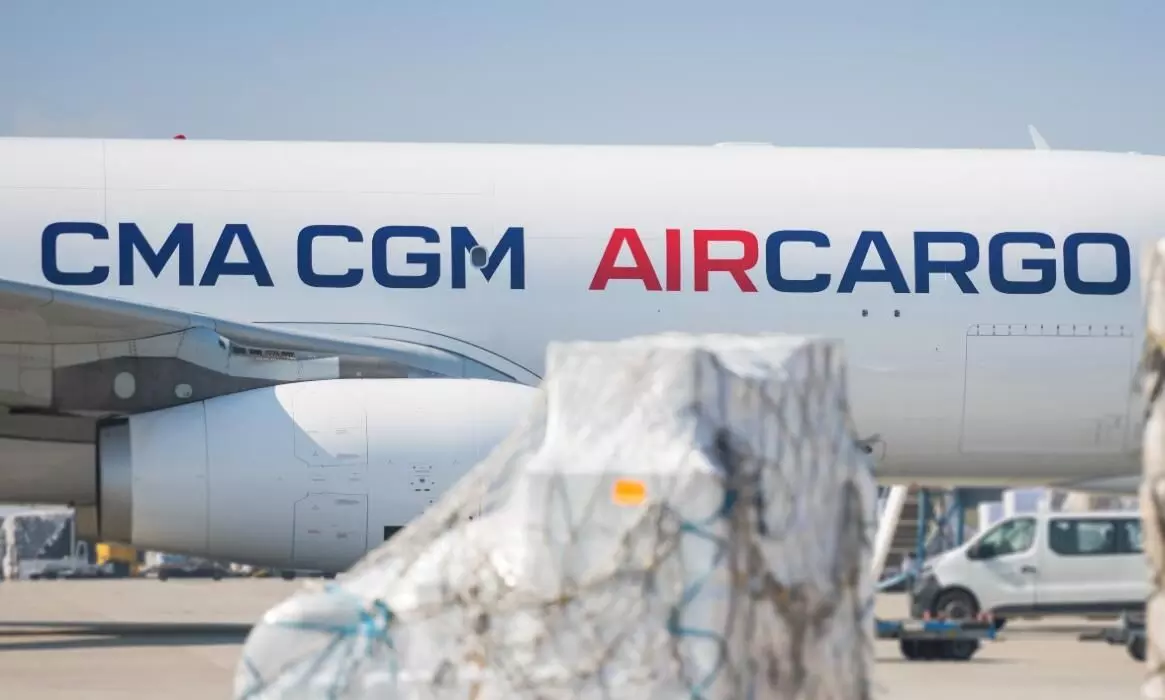 French shipping giant CMA CGM Group has appointed Damien Mazaudier as the new CEO of its cargo airline CMA CGM Air Cargo effective 1 September 2023. Mazaudier replaces Guillaume Lathelize, who became the CEO in October 2022 replacing the then CEO Olivier Casanova.
Multiple sources have also confirmed to The STAT Trade Times that Lathelize has decided to leave the French shipping and logistics company after more than 16 years holding different leadership roles.
Mazaudier, with no experience in air freight, is currently the CEO of Monacair, a private helicopter company operating, managing and maintaining helicopters based in Monaco. In 2022 Blade Air Mobility, a technology-powered global air mobility platform, acquired Monacair, founded by Stefano Casiraghi, an Italian offshore powerboat racer, socialite, and businessman, who died during a racing accident defending his 1990 Class 1 World Powerboat Championship title. After the acquisition, Mazaudier, who is the CEO since 2017, joined the management team at Blade Air Mobility.
From 2012 to 2017, Mazaudier was the chief financial officer for the terminal division of CMA CGM Group based at its headquarters in Marseille, France. According to his LinkedIn profile, Mazaudier held different roles in investment banking in companies like Lazard, BNP Paribas and UBS across France and Switzerland.
With this appointment, Mazaudier becomes the fourth CEO of CMA CGM Air Cargo since its launch in January 2021. Xavier Eiglier, who was the CEO of ANL Container Line, a CMA CGM subsidiary, was appointed CEO in December 2020 with the responsibility of creating a cargo airline, reporting directly to Rodolphe Saadé, chairman and CEO of the CMA CGM Group.
Just ahead of the official launch of the airline in January 2022, Olivier Casanova, the then group deputy CFO and CFO of Ceva Logistics, a CMA CGM Group company, replaced Eiglier. And in September 2022 the current CEO Lathelize replaced Casanova. While Casanova is now the deputy CFO of the group, Eiglier is a senior vice president with the group based in Dubai heading Middle East Gulf, Indian Sub-Continent, Indian Ocean Islands, Southern & Eastern Africa regions.
CMA CGM Air Cargo has a fleet of six aircraft – four Airbus A330-200 freighters and two brand-new Boeing B777 freighters. The start-up cargo airline launched its flight in March 2021 from Liege in Belgium opening a regular route from Liege to Chicago in the US. At the time of the launch, it was operating under an Air Belgium AOC. Later the cargo airline received a French AOC and moved its hub from Liege to Paris.
Since its launch, the cargo airline has been building its network launching services connecting Paris with Chicago and Atlanta in the US followed by Abu Dhabi in the UAE, Guangzhou and Shanghai in China, Hong Kong and Mumbai in India. However, the challenging market conditions have forced the airline to withdraw its services to the US. Meanwhile, Qatar Airways, under an ACMI agreement, operated CMA CGM's B777 freighters connecting Doha with various European destinations.
In April this year, CMA CGM Group announced that it has received all the mandatory regulatory approvals from the competent authorities for the partnership it entered with Air France-KLM Group in May 2022 for a 10-year long-term strategic partnership in the air cargo market. The partnership allows Air France-KLM Martinair Cargo and CMA CGM Air Cargo to combine their complementary cargo networks, full freighter capacity and dedicated services to build an even more compelling offering. The partnership also allows the companies to invest in and shape the future of air cargo with game-changing solutions, focusing on sustainability, smart digitalization, and integrated technologies.