Guillaume Lathelize replaces Olivier Casanova as CEO of CMA CGM Air Cargo
CMA CGM appoints Guillaume Lathelize as the new CEO of CMA CGM Air Cargo in place of Olivier Casanova, who returns to the group as the deputy CFO.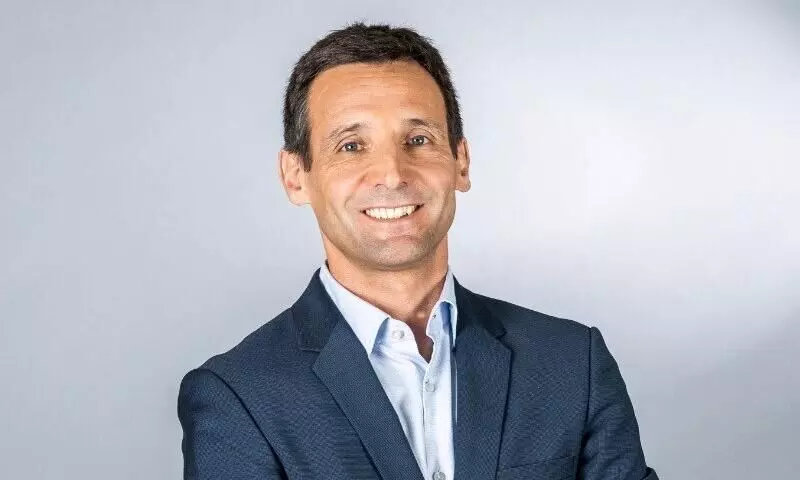 CMA CGM, the French shipping giant that launched the long-haul, wide-body cargo airline – CMA CGM Air Cargo – has appointed Guillaume Lathelize as the new chief executive officer of the cargo airline in place of Olivier Casanova, who was appointed in March 2021 as its first CEO.

Lathelize's appointment to the new role is with immediate effect. He was vice president global commercial for CMA CGM. He joined CMA CGM Group in March 2007 and has spent over 15 years holding multiple roles. Before CMA CGM, Lathelize spent close to 10 years with Bolloré Transport & Logistics.
Casanova will return to the role of deputy CFO for CMA CGM Group. An official CMA CGM spokesperson confirmed the above to The STAT Trade Times.
Before taking up the role at CMA CGM Air Cargo Casanova was the CFO of CEVA Logistics, a CMA CGM Group company, and deputy CFO of CMA CGM Group.
Interestingly, Casanova was a speaker at the IATA World Cargo Symposium (WCS) held last week in London. This was the first time a senior leader from CMA CGM Air Cargo was attending a global air cargo industry event. He was part of a panel on the WCS opening plenary and spoke on the subject "integrated logistics across modes". The panel, moderated by Ludwig Hausman, partner at McKinsey, had Dorothea Von Boxberg, CEO, Lufthansa Cargo and Michiel Greeven, executive vice president, DHL Express, as other speakers.
The panel agreed that integrated logistics can play a key role in adding value and efficiency for shippers but airfreight and ocean freight will remain distinctly different.
In the panel, Casanova argued that there is more need for integration of different supply chain players. However, he admitted that airfreight works differently to shipping and "freight forwarders add value and provide services that carriers cannot."
Perhaps, this is one point that CMA CGM Air Cargo and other giant shipping companies, like MSC Air Cargo by MSC launched last week and Maersk Air Cargo by Maersk last year, entering the air cargo market should be aware of.
In fact, the morning after Casanova's participation in the panel, CMA CGM, in an internal communication, announced the appointment of Lathelize replacing Casanova. A few industry delegates The STAT Trade Times spoke to at the IATA WCS 2022 about the new CEO replacing Casanova reiterated that the new CEO comes with no experience in air cargo and that continues to be a concern for shipping companies entering the air cargo business.
The announcement of the launch of MSC Air Cargo also came in on the day when more than 1,000 air cargo delegates gathered in London for the WCS 2022. "It is in response to customer demand and as a complementary service to its container shipping solutions," the announcement said. To be commercially operational from early 2023, the four MSC-branded B777 freighters will be operated by Atlas Air. MSC has appointed Jannie Davel, formerly of Delta Cargo, Emirates SkyCargo and DHL to develop its air cargo business and to build the team that will implement it.
CMA CGM had appointed Mark Sutch as the chief commercial officer of the cargo airline but Sutch decided to leave the organisation less than three months after he joined because of many reasons that include the top management in the shipping company not able to understand the intrinsic and important relationship that should exist between airlines and freight forwarders. On the day Sutch resigned, Hughes Marchessaux, COO of CMA CGM Air Cargo, also resigned.
Responding to The STAT Trade Times story in July and explaining the reasons for Sutch leaving CMA CGM Air Cargo, the former chief commercial officer in an earlier LinkedIn post wrote: "Shipping companies that feel they can manage airfreight without the forwarders will fail. They (forwarders) manage 90%+ of the world's air cargo and the industry is not ready or set up to disinter-mediate from them. Why would you only fish in a pond with 10% of the world's cargo? I am all for a tri-partite arrangement with BCOs, as are forwarders in most cases, but where shipping companies have walked away from forwarders on the ocean side - think again in air!"
CMA CGM's announcement of a long-term strategic partnership with Air France-KLM in May this year was another reason that, according to Sutch, made his role "redundant".
"Without a robust strategy and some very disciplined business / scenario planning you'll end up taking very expensive assets and won't find the utilisation at the right yields," he stated in the LinkedIn post.
Sutch ended his post with a friendly caution, saying, "These shipping lines can do this and do it very well but be clear of your strategy before you start writing cheques to Boeing and Airbus. And remember - Covid cargo rates have gone!"
For the moment, Sutch, an experienced and highly respected air cargo leader, is far away from the hectic life of an air cargo professional. He is harvesting in Château Lynch-Bages and enjoying some good wine with his friends. Sutch is a passionate oenophile. But aviation and air cargo continue to be his passion.
With an AOC in place, CMA CGM Air Cargo is developing Paris as its hub. In the last week of September, it launched a five-times' weekly, non-stop service between Paris and Hong Kong using its B777 freighters.
Qatar Airways Cargo has been operating the two CMA CGM Air Cargo B777 freighters under a wet-lease agreement since the start of June. The agreement was for two months, but it was extended beyond the two-month period that was scheduled to end on July 31 this year. Based on data from Flightradar24, Qatar Airways is still operating one of the two freighters (F-HMRB) connecting Doha with various European destinations.
As of now, the cargo airline has six freighters and has already announced an alliance with Air France-KLM, which has its own fleet of freighters. Together with the passenger aircraft in the Air France-KLM fleet, it means CMA CGM Air Cargo can offer its customers some 300 destinations. And yet, from a customer viewpoint, the relationship is with a single entity. The end result is a unified product that will be reliable and quick.
CMA CGM Air Cargo began its commercial operations in March 2021 with Air Belgium operating its fleet of four Airbus A330-200Fs. Its aim was to offer flexible, comprehensive solutions for its customers. It had its hub in Liege then and had appointed ECS Group as its commercial agent. The start-up cargo airline was also developing a blocked space agreement with CEVA Logistics, a CMA CGM Group subsidiary. The initial cargo routes for CMA CGM AIR CARGO were Liege to Chicago and Atlanta.
While taking delivery of the second B777 freighter on June 7 at the Boeing Everett factory, CMA CGM placed a fresh order for two more B777Fs. By the end of 2026, the Marseille-headquartered cargo airline aims to have a fleet of 12 freighters to accelerate its growth. This includes the order with Airbus for four of its new generation freighter aircraft, the A350F.
Perhaps, the last public appearance of Casanova, as the CEO of CMA CGM Air Cargo, was at the Jettainer booth in IATA WCS where the wholly-owned subsidiary of Lufthansa Cargo announced a five-year agreement with the French cargo airline to manage a fleet of unit load devices (ULDs).