Latest International Air Cargo News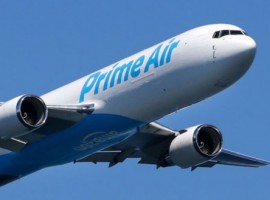 Amazon has taken a minority stake in Air Transport Services Group, an air freight partner that operates a significant...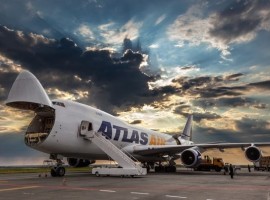 Results compare with a reported loss of $410.2 million, or $15.86 per diluted share, for the three months ended...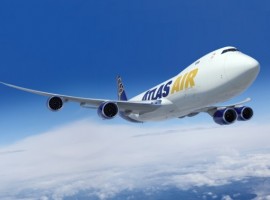 The freighter is the most capable, technologically advanced and environmentally conscious widebody freighter. It provides 20 per cent higher...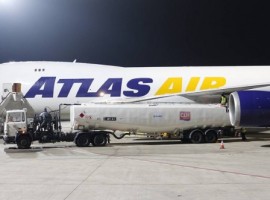 The Atlas Air Flight 562 was powered by a blend of fuel containing 2.33 per cent SAF sourced from...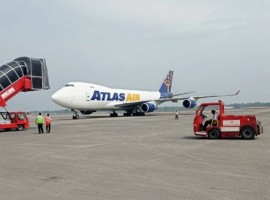 Atlas Air Boeing 747 freighter lifts 110 tonnes of transhipped export cargo of Bangladesh from Kolkata to Zaragoza for...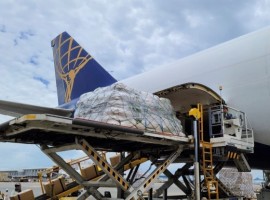 Beginning in November, Atlas Air will operate three weekly charter flights dedicated to Cainiao, linking China with Brazil and...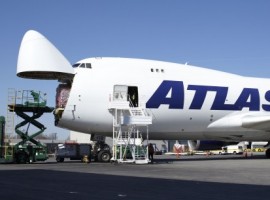 Atlas Air's second-quarter for the year saw net income of $78.9 million, or $3.01 per diluted share, compared with...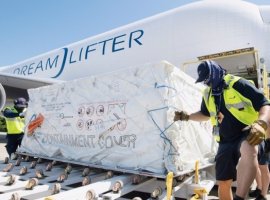 Boeing deployed three Dreamlifter aircraft to transport more than 150,000 protective eye goggles and face shields from China to...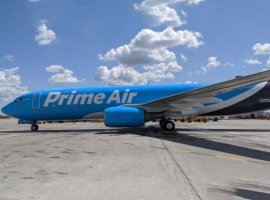 Sun Country Airlines flies its first cargo flight for Amazon Air using a Boeing converted 737-800 freighter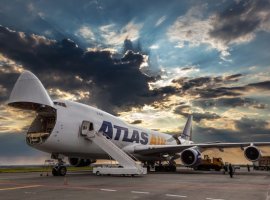 Atlas Air Worldwide Holdings, Inc. announced its first-quarter 2020 net income of $23.4 million compared with a reported loss...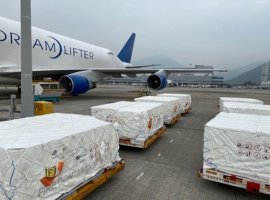 Boeing used its Dreamlifter to complete its another Covid-19 transport mission, carrying 1.5 million medical-grade face masks on April...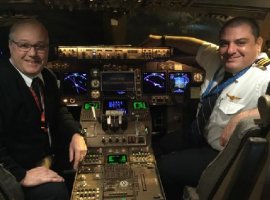 Atlas Air flew critical personal protective equipment to NYU Langone Health for (PPE) free of air freight cost.