Supply chain visibility platform project44 raises $80 Million
Round led by Generation Investment Management and A.P. Moller Holding to accelerate project44's vision for supply chain and emissions visibility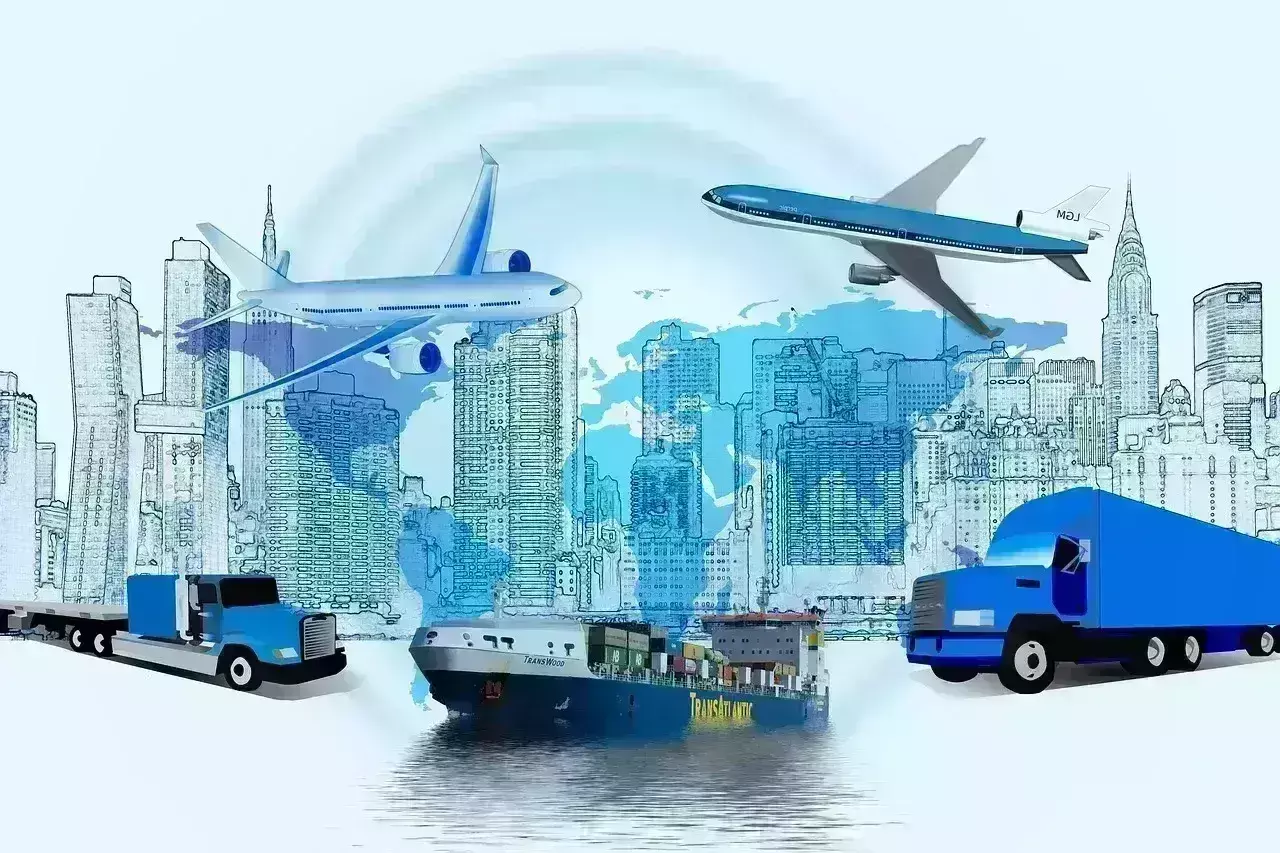 project44, the leading supply chain visibility platform, announced today that it raised an $80M funding round led by Generation Investment Management, the sustainable investment management firm, and A.P. Moller Holding, a privately held investment company, based in Denmark.
CMA CGM, a global player in sea, land, air, and logistics solutions joined the round along with previous investors Goldman Sachs Asset Management ("Goldman Sachs"), TPG, Emergence Capital, Chicago Ventures, Sapphire, 8VC, Sozo Ventures, and Omidyar Technology Ventures.
The round now values project44 at $2.7 billion, up 12% from the valuation of its Series F announced on January 11, 2022. With the company already on a glide path to profitability, the additional funding will drive several key initiatives including measuring and mitigating supply chain emissions globally, across all modes of transportation.
"When uncertainty from supply chain disruptions, inventory costs, and economic policy is at an all-time high, project44 continues to deliver lasting business value to our customers," said Jett McCandless, Founder & CEO of project44. "This latest round of funding will accelerate our ability to connect all parties across the supply chain ecosystem and deliver the highest quality supply chain and emissions visibility data to our shipper, freight forwarder, and LSP customers. With these data feeds, our customers are able to outperform their competitors by managing inventory better, delivering an exceptional customer experience, and building a more predictable and resilient supply chain. We will continue to deliver incredible value for our customers, no matter what challenges or opportunities 2023 brings."
project44 helps more than 1,200 companies achieve predictability, resilience, and sustainability across their global supply chains. Customers use project44 to ensure on-time delivery of shipments, proactively address supply chain disruptions and move goods more efficiently.
So far in 2022, project44 has booked $44M in annual recurring revenue (ARR), bringing the total booked ARR to $134M, posting 70% year-over-year growth. With net revenue retention of 127%, project44 continues to deliver new services and increased value to its customers. This year alone, 358 new customers including Energizer, Anheuser-Busch InBev Europe, Foot Locker, and Veyer have signed with project44.
The company has continued to innovate based on user feedback and recently rolled out Movement by project44™, the world's most advanced visibility platform, which gives shippers, freight forwarders, carriers, and logistics professionals a new way to see the supply chain.
A Solution for Scope 3 Emissions
project44 is uniquely positioned to measure the carbon footprint of supply chains, which account for 60% of global emissions. This additional funding will enable project44 to build a system for measuring Scope 3 supply chain emissions across all regions and modes of transportation. In doing so, project44 will empower shippers & freight forwarders to optimize cost, performance, and emissions together. Emissions visibility will also prepare project44's customers to meet new carbon reporting requirements under International Maritime Organization (IMO) 2023 and the European Union's proposed corporate sustainability reporting directive (CSRD), which calls for companies to measure and report scope 3 emissions.
"Despite decades of investment in supply chain technology, Scope 3 emissions largely remain a black box for organizations," said Joy Tuffield, Growth Equity Partner at Generation Investment Management. "In project44, we see a compelling opportunity to bring rigorous measurement and climate accountability to logistics. Many of the world's biggest shippers have committed to reducing their emissions in line with the Paris Agreement. Soon, they will have the technology to back their words with action."
A Growing, Global and Open Network
project44's path to profitability and vision for sustainability reflects the scale of its visibility network. To date, project44 tracks more than 1 billion shipments per year. Over 220,000 ocean, FTL, rail, last mile, air, and LTL carriers have agreed to project44's terms & conditions and are transmitting data on behalf of project44's paying customers. With this latest round of funding, project44 will continue its commitment to provide an open, neutral and secure network that delivers the broadest, deepest, and highest quality land, sea, air, and rail data to its valued customers. In 2022, project44 significantly invested in and opened new offices in Japan, New Zealand, and Australia, creating even more opportunities for network growth.
"project44 is a leader in supply chain visibility and has demonstrated its ability to add significant value to ecosystem participants, improve supply chain performance, and position the industry for a more sustainable future," said Chetan Mehta, Head of Growth Equity at A.P. Moller Holding. "We're pleased to make our initial investment in the company."
"With project44's real-time visibility platform, we are positioning Arkema to provide the best customer service in the advanced materials industry," said Jean-Marc Viallatte, GVP of Global Supply Chain at Arkema. "Our team will be able to track shipments in real-time, keep customers up to date and address disruptions before they prevent on-time delivery. This is a strategic implementation for our company."
Generation Investment Management LLP is dedicated to long-term investing, integrated sustainability research, and client alignment, while the A.P. Moller Group invests in and builds businesses with a positive impact on society.