Royal Selangor, DHL Express partner to reduce carbon emissions via SAF
Royal Selangor commits to a 20 percent reduction of air freight carbon emissions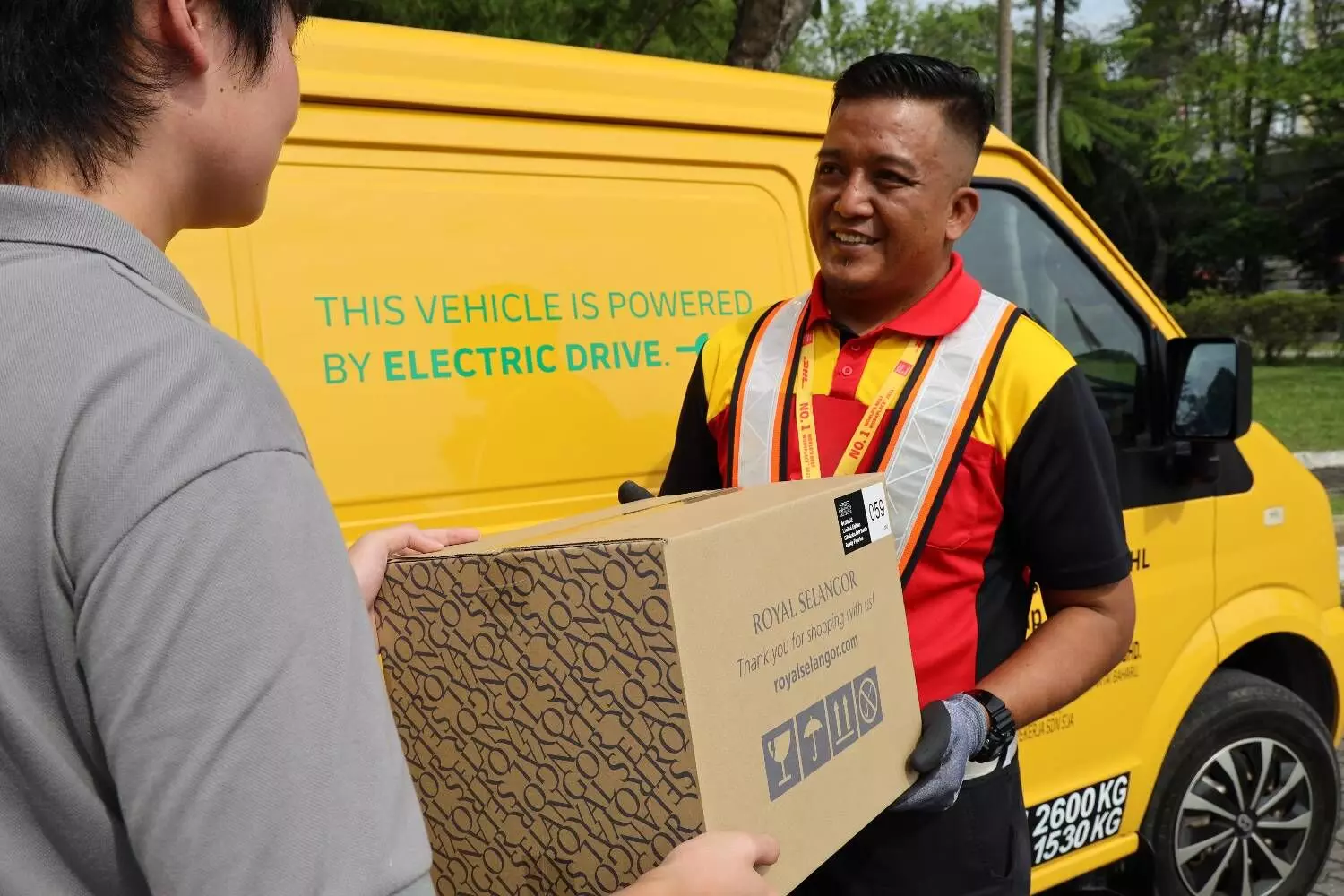 Royal Selangor, the world's largest pewter maker, recently reaffirmed its commitment to green business by joining DHL Express' GoGreen Plus programme. Through the agreement, Royal Selangor is set to reduce the carbon emissions of its international e-commerce shipments by 20 per cent.
GoGreen Plus is a new service that enables DHL Express customers to efficiently lower the environmental impact of their supply chains. This is achieved through carbon insetting, which actively mitigates the release of CO2 and other greenhouse gases via air transport by blending conventional jet fuel with sustainable aviation fuel (SAF). Launched earlier in February, the service is a first for global express carriers.
"Royal Selangor is proud to be part of the GoGreen Plus programme. We've always viewed sustainability as a long-term commitment and are constantly looking out for methods that will help us reduce transport emissions and minimise our impact on the environment," said Chen Tien Yue, the Executive Director of Royal Selangor Marketing. "While we continue to preserve our 138-year-old legacy in pewter design and craftsmanship, we are also investing in a more sustainable future."
"Scaling the use of SAF and accelerating the decarbonisation of logistics require an all-hands effort," said Julian Neo, Managing Director of DHL Express Malaysia and Brunei. "Cross-sector cooperation is integral to pursuing these objectives as we work together on solutions that are good for both planet and people. We are honored to partner with Royal Selangor, with whom we share similar ambitions on clean operations."
Royal Selangor's subscription to GoGreen Plus applies across all overseas e-commerce purchases. It represents the latest in the company's measures to improve its carbon performance. Among the tangible steps taken has been the transition to electric-powered pewter cauldrons, waste-conscious packaging, as well as solar energy infrastructure at buildings like the iconic Royal Selangor Visitor Centre.
GoGreen Plus is made possible following two of the largest SAF deals with bp and Neste in 2022 to supply over 800 million litres to the DHL Express network. It is expected that strategic collaborations will save approximately two million tonnes of carbon dioxide emissions over the aviation fuel lifecycle, equivalent to the annual greenhouse gas emissions of 400,000 passenger cars.
SAF is produced from sustainably-sourced renewable waste and residue raw materials. In neat form and over the lifecycle, it significantly cuts emissions by up to 80 per cent compared to conventional jet fuel. An independent third-party agency, Société Générale de Surveillance, verifies the reductions, which can be counted towards Scope 3 and Science Based Targets (SBTi).
GoGreen Plus is part of Deutsche Post DHL Group's sustainability roadmap for 2030 and contributes to the interim target of having at least 30 per cent of fuel requirements covered by sustainable fuels.