LATAM Cargo sets direct route between European, North American markets
LATAM Cargo Group has made a series of modifications to its itinerary and operation to increase its transportation capacity to mitigate the decrease in belly supply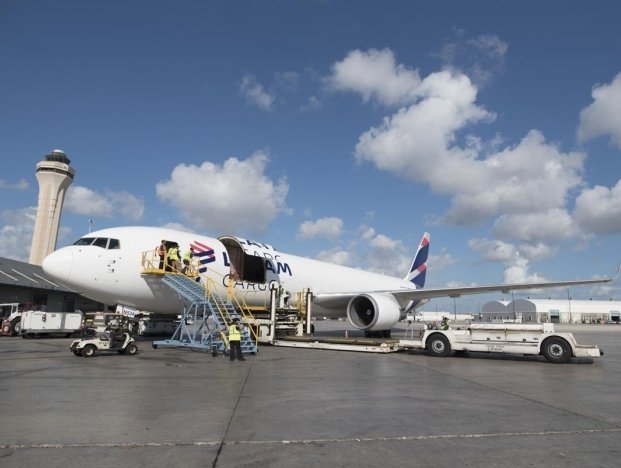 LATAM Cargo Group has made a series of modifications to its itinerary and operation to increase its transportation capacity to mitigate the decrease in belly supply. In line with this, the company has implemented a direct cargo route from Europe to North America for the first time to offer new alternatives to its customers and serve more markets.
The route primarily connects Frankfurt (Germany) to Miami (USA) twice a week, expecting to transport pharmaceuticals, auto parts and electronic products, among others. At the same, this encourages the transportation of European products to new South American destinations in freighters via Miami. These include Lima (Peru), Bogotá (Colombia) and Buenos Aires (Argentina).
On the other hand, in the Miami-Frankfurt flight, the company offers its clients greater capacity to export products from South America to Europe, mainly benefitting the transportation of perishable goods such as flowers.
After this implementation, LATAM Cargo went from seven to nine weekly frequencies offered between Europe and America, almost doubling capacity compared to the itinerary prior to the pandemic. The other seven frequencies to Europe follow the Quito (Ecuador) - Miami (USA) - Amsterdam (Netherlands) route. This way, Amsterdam is positioned as the main gateway to the European continent for the exporters of perishable goods in Latin America (Chile, Peru, Ecuador, Guatemala and Brazil).
The inbound trips for the seven frequencies begin in Frankfurt (Germany) and end in Latin America, positioning this city as the main exit door for medical supplies, electronics, auto parts and general cargo, among other types of goods intended to reach Latin America.