Hong Kong Airport reports 7.3 percent cargo volume decline in July
Aug 20, 2019: Hong Kong International Airport (HKIA) has handled 401,000 tonnes of cargo volume in July, a drop of 7.3 percent year-on-year, reports Airport Authority Hong Kong (AA). There was 12 percent decline in both imports and transshipments, informed the airport. Amongst key trading regions, cargo throughput of Southeast Asia and North America decreased […]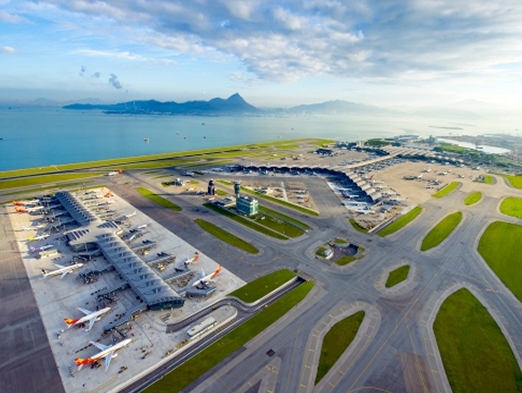 Aug 20, 2019: Hong Kong International Airport (HKIA) has handled 401,000 tonnes of cargo volume in July, a drop of 7.3 percent year-on-year, reports Airport Authority Hong Kong (AA).
There was 12 percent decline in both imports and transshipments, informed the airport.
Amongst key trading regions, cargo throughput of Southeast Asia and North America decreased most significantly during the month, added the airport.
On the other hand, the passenger traffic recorded year-on-year growth of 1.0 percent, supported by 11 percent growth in transfer and transit traffic. The hub handled 6.7 million passengers in July. Overall passenger traffic to and from Southeast Asia and Japan recorded the most significant increases.
Over the first seven months of the year, HKIA handled 44.6 million passengers and 249,835 flight movements, representing year-on-year increases of 2.3 percent and 0.7 percent, respectively. Cargo throughput recorded 2.7 million tonnes, a decline of 6.8 percent compared to the same period last year.
Meanwhile, the AA further expanded its environmental leadership by joining EV100 and EP100, the Climate Group's global corporate leadership initiatives, in July 2019. HKIA was the first airport in the world committing to both initiatives.
With this move, the airport aims to become one of the world's greenest airports and contribute towards a low-carbon aviation industry.
Alex Kwan, executive director, Engineering and Technology for the AA said: "We will continue to work closely with our business partners through our airport-wide carbon reduction programme to drive energy efficiency and further reduce HKIA's carbon emissions."
Hong Kong Airport, that witnessed brief closure due to protests, has resumed operations and has implemented access control arrangements at the terminal buildings, to ensure smooth operations at the airport and also considering the safety of passengers as its priority.
Only bona fide passengers or those with permission are allowed to enter the terminal buildings.
Also read: Hong Kong airport reports declined passenger and cargo performances