Hong Kong Airport resumes operations after brief closure
Aug 16, 2019: Hong Kong International Airport (HKIA) sees operations resume as it continues to implement access control arrangements at the terminal buildings, following brief closure of the airport due to protests in the city. Only bona fide passengers or those with permission are allowed to enter the terminal buildings. As the protests in Hong […]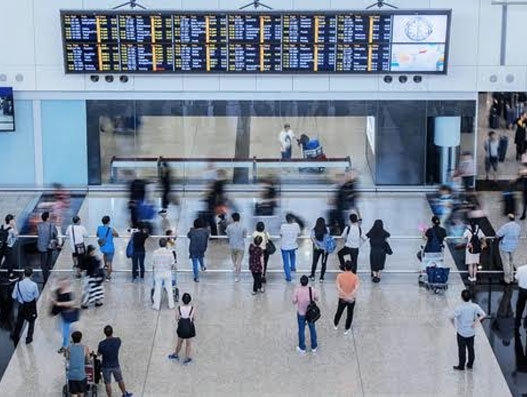 Aug 16, 2019: Hong Kong International Airport (HKIA) sees operations resume as it continues to implement access control arrangements at the terminal buildings, following brief closure of the airport due to protests in the city.
Only bona fide passengers or those with permission are allowed to enter the terminal buildings.
As the protests in Hong Kong escalated and the airport remained shut for two days in a row, the Airport Authority Hong Kong obtained an interim injunction "to restrain persons from unlawfully and wilfully obstructing or interfering with the proper use of Hong Kong International Airport" (HKIA).
"Staff of Airport Authority Hong Kong (AA) and security officers are on-site at the various access control checkpoints to assist bona fide passengers and airport staff to enter the terminal buildings," informs the airport through a statement today.
The AA has noticed that there have been calls for non-bona fide passengers to conduct activities in the terminal buildings such as shopping and leisure activities.
The AA emphasises that the interim injunction obtained by the AA also restrains persons from inciting and/or aiding and/or abetting any person to perform acts restrained by the interim injunction.
"Any person who neglects to abide by or neglects to follow the interim order, or any person who assists or incites, aids or abets another in disobeying the interim injunction order may be prosecuted for contempt of court, and is liable to imprisonment or a fine. Enforcement proceedings may be taken to compel persons to comply with the interim injunction order," said the airport in its official release.
Cathay Pacific also informed that its passenger and freighter flights are operating as scheduled.
We shall continue to provide updates daily or earlier in the event of any unforeseen changes.
The protests led to disruptions in passenger flights, but the freighter flights continued to operate as scheduled. The protests did not impact the freighter flights, according to the reports.
However, the cargo transported onboard the passenger planes was delayed.