Hong Kong airport reports declined passenger and cargo performances
January 30, 2020: Airport Authority Hong Kong (AA) announced that Hong Kong International Airport (HKIA) saw declines of 4.2% in passenger volume and 1.9% in flight movements – 71.5 million passengers and 419,730 flight movements in 2019, compared to 2018. Total cargo throughput declined by 6.1% year on year to 4.8 million tonnes. <br></br> During […]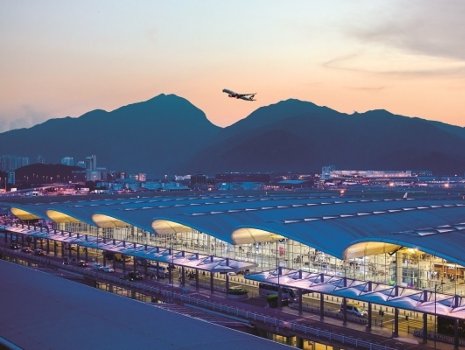 January 30, 2020: Airport Authority Hong Kong (AA) announced that Hong Kong International Airport (HKIA) saw declines of 4.2% in passenger volume and 1.9% in flight movements – 71.5 million passengers and 419,730 flight movements in 2019, compared to 2018. Total cargo throughput declined by 6.1% year on year to 4.8 million tonnes.

During the year, HKIA's air network was expanded by 17 new destinations: Beijing Daxing International Airport, Borg El Arab, Dover Cheswold, Doncaster, Guwahati, Hefei, Istanbul Ataturk Airport, Jieyang, Labuan, Nagasaki, Niigata, Phu Quoc, Puerto Princesa, Shimojishima, Yangzhou, Yekaterinburg and Yinchuan.

Exports saw a 3% year-on-year increase in December 2019 while imports and transshipments both remained weak. Amongst key trading regions, cargo exported to Europe, India and Japan contributed the most growth.

In December, HKIA registered 33,990 flight movements, an 8.4% year-on-year decrease, dragging passenger volume by 12.5% to 5.7 million. Cargo throughput decreased slightly by 1% to 443,000 tonnes. Hong Kong resident travel and transfer/transit traffic registered strong year-on-year growth of 14% and 9% respectively.

Also read: Hong Kong Airport reports 7.3 percent cargo volume decline in July