Dublin Airport enjoys busiest ever January, handles two million passengers
February 8, 2018: The number of passengers using Dublin Airport as a gateway to connect other global destinations jumped by six percent compared to last year, with about two million passengers travelling at the airport during January this year. Passenger volumes to and from Europe grew by nine percent, witnessing more than 954,000 passengers. The […]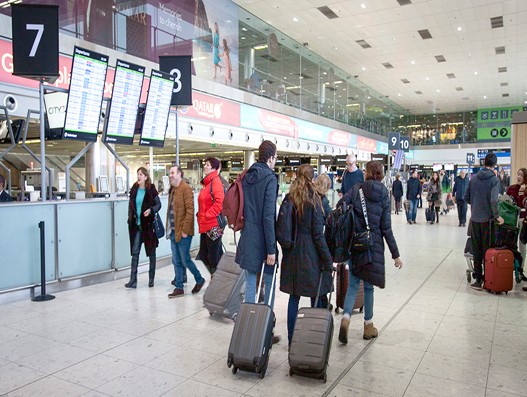 February 8, 2018: The number of passengers using Dublin Airport as a gateway to connect other global destinations jumped by six percent compared to last year, with about two million passengers travelling at the airport during January this year.
Passenger volumes to and from Europe grew by nine percent, witnessing more than 954,000 passengers. The traffic from UK also rose by one percent, as 747,000 passengers travelled between Dublin and the UK during January.
Similarly, passenger volumes to and from North America jumped by 12 percent, with almost 185,000 passengers taking transatlantic flights to and from Dublin.
Other international traffic, mainly to the Middle East and Africa increased by 13 percent, with over 81,300 passengers travelling in January.
During December, number of passengers at the Dublin Airport increased by 10 percent, with almost 87,000 passengers. Nearly 6,000 passengers travelled on domestic routes in December, which was a five percent increase compared to January, last year.
Meanwhile, Dublin Airport is expected to add nine new routes during 2018 across four short-haul and five long haul destinations.
Three new airlines will also launch services from Dublin Airport this year. It includes Iceland Air, which will fly six times a week to Reykjavik from May. Similarly, Cathay Pacific will commence a four times weekly direct service to Hong Kong from June, and Croatia Airlines will operate a twice weekly service to Zagreb.