Cargo operations at Chinese airports hit breakpoint; freight rates slump
Airfreight demand out of China was lower than expected this week but it started to drop soon after the Golden Week holidays.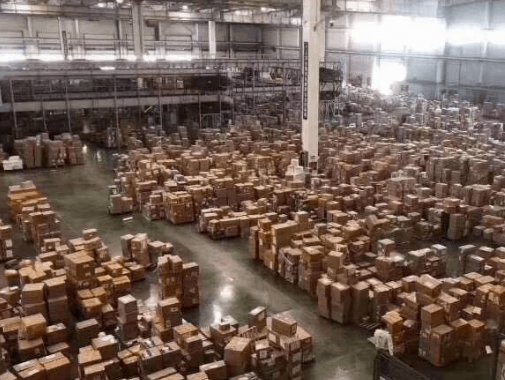 Airfreight demand out of China was lower than expected this week but it started to drop soon after the Golden Week holidays. It was a terrifying time for forwarders before the China holidays and soon after. Empty freighters, canceled charter contracts, missed flights and stricter PPE quality inspections also saw a reduction in demand for shipping PPE. Demand for air freight was lower than expected due to shippers holding back the inventories in fear of US customs inspections and QC checks. The most striking news was the story about BYD (Chinese Automaker) sending $1 billion worth of PPE but being held back by US customs.
Chinese airports reached the breaking point around May 1 on their capability to handle the airport cargo operations. It started with Shanghai Pudong International Airport (PVG) and infected Guangzhou Baiyun International Airport (CAN) and then this week at Zhengzhou Xinzheng International Airport (CGO) airport. This seemed like an airfreight virus. The main reason for the backlog was shippers getting into the cargo terminals much earlier than required, in fear of failing customs inspections. Eventually, PVG was full of shipments that did not move immediately and clogged the capacity to move the urgent and current shipments. It was heartbreaking to see $1.5 million fully paid freighters going back without any shipments on board. To my knowledge, over 5-6 full freighter flights went empty just before and after China holidays a few weeks ago.
On May 8, China authorities issued a new directive to all ground handling agents at each airport not to accept cargo more than 28 hours before a flight and all shipments must have a Cargo Booking Advice (CBA) to gate-in the cargo. Until last weekend, this policy was not enforced but it suddenly appeared. A CBA is issued by the airlines to the ground handing agents confirming that a shipment carrying an AWB and a flight date could hand over the cargo to the terminal.
This latest directive is testing the entire airport cargo process. Are 28 hours enough to complete customs clearance and then build up before the flight? Let's ask everyone.
This new policy has a good and a bad side to it. The good side will cover airports to handle only the current shipments and not having to spend time handling shipments that have flight dates one week later. The bad side of this is, if a shipment is ready well before the flight date, cargo cannot be gated in and get customs cleared.
Future Demand
What can we expect in the next one or two months? Trying to predict the market is like committing suicide but there is nothing wrong in sharing knowledge and information. There is a temporary slump in US market for PPE due to quality issues. Europe is continuing to demand. I could see the demand growth in Mexico, Vietnam, Bangladesh, Turkey for masks, and protective clothing. Ecommerce parcels have picked up and really gaining momentum this early in the year, mainly due to demand created by the lockdown situations.
In terms of air freight capacity, many more airlines are now converting their passenger aircraft to carry cargo in the belly hold and cabin. The freighter prices in the last 7-10 days started dropping and it has dropped over 30-40 percent. Two weeks ago, the freighter cost from China to the USA reached $1.5 to 1.7 million. One of the Middle Eastern carriers did a freighter from China to Costa Rica for a whopping $2.2 million one way. This morning, freight from Hong Kong to the USA had dropped to $900,000.
The past 2-3 months, most adhoc freighters have done so many block hours than they did for the whole of 2019. Some of the airframes will need to go for C-checks very soon. It will take some capacity away and some passenger charters will fill the gap. When EU and US starts to open up, the demand that's created by the low inventory levels in the market places will again drive the air rates so high that it could only be used by the angels.
Disclaimer: The views and opinions expressed in this article are those of the author and do not necessarily reflect those of STAT Media Group.
(This piece is written by Chaminda Gunasekera, Senior Director - Air Freight / ECommerce / Network Development: APAC & MEA at SEKO Logistics and was originally published on LinkedIn)