Brussels Airlines gearing to start flying again from June 15
Brussels Airlines is getting ready to welcome passengers and staff again from June 15, and retraining its cockpit and cabin crew to be ready to start flying again. The airline has reviewed its services and processes and has taken the necessary measures to protect the health of its customers and staff throughout their travel journey, based on recommendations by international aviation organisations like International Air Transport Association (IATA) and European Union Aviation Safety Agency (EASA) and the Belgian health authorities.

On June 15, the first nine flights of Brussels Airlines will take off from Brussels Airport. In order to make the journey as safe as possible for travellers and personnel, the airline has taken several hygiene measures while still allowing to travel in all comfort.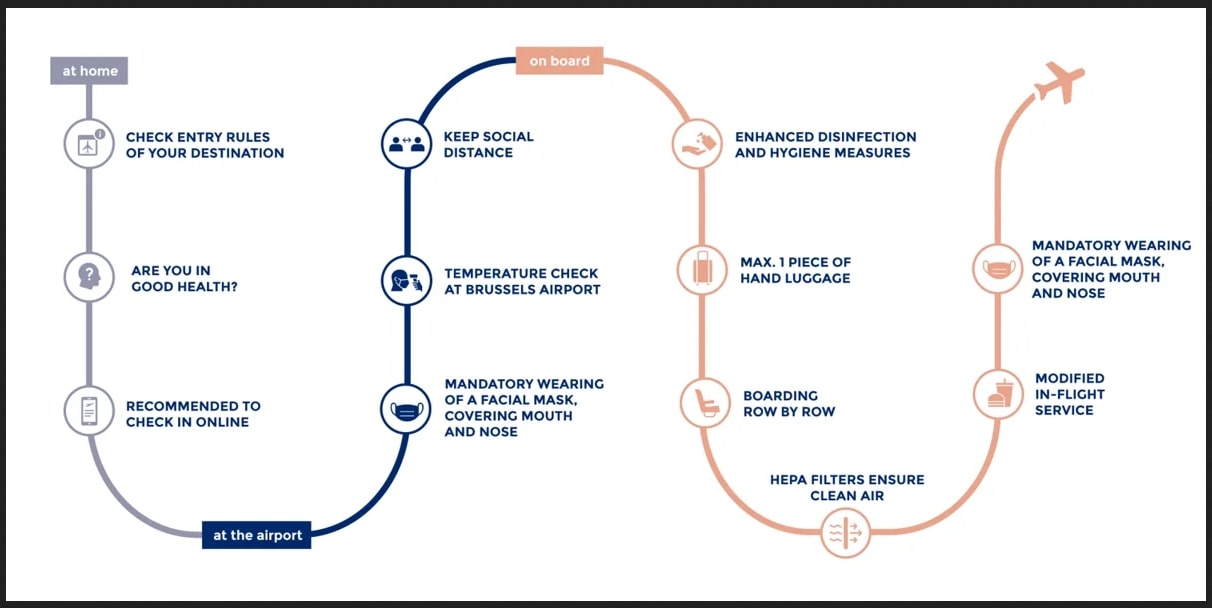 Travel measures and instructions

A first important measure is that the airline reminds passengers via several communications not to come to the airport when having symptoms or feeling ill. Flexible rebooking options remain in place should travel plans change at the last minute. Furthermore, Brussels Airport will perform temperature checks before allowing passengers to enter the terminal. At the airport check-in and sales desks plexiglass screens have been installed to protect check-in agents as well as passengers.

Transactions will be limited to electronic payment. Social distance courtesy lines will remind travelers to keep at a safe distance. Additional cleaning procedure, hand sanitizers and hygiene reminders are put in place by the airport. Passengers on European flights are encouraged to check in their hand luggage (for free) to avoid queuing on board to find space in the overhead bins. Brussels Airports has incorporated all the the set of measures based on the recommendations of both IATA (International Air Travel Association) and EASA (European Union Aviation Safety Agency) as well as the Belgian authorities.