Amazon's regional air hub in Dallas to commence operations next month
Sep 16, 2019: Amazon announced its Regional Air Hub at the Fort Worth Alliance Airport will open in October. The Regional Air Hub is the first build-to-suit airport project of its kind in the Amazon Air network and was designed to support Amazon Air's larger scale regional needs, including sortation capability and infrastructure to handle […]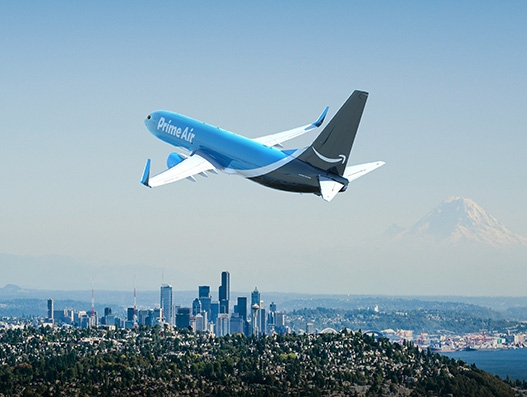 Sep 16, 2019: Amazon announced its Regional Air Hub at the Fort Worth Alliance Airport will open in October.
The Regional Air Hub is the first build-to-suit airport project of its kind in the Amazon Air network and was designed to support Amazon Air's larger scale regional needs, including sortation capability and infrastructure to handle multiple flights daily.
Amazon expects this facility to create 300 new full-time jobs over time as operations reach full capacity.
High-flying Amazon on a roll for speed deliveries

Job seekers interested in learning more about Amazon's new positions in Dallas-Fort Worth and across Texas can attend the Dallas Amazon Career Day event on September 17, said the e-commerce giant in its official release.
Amazon plans to set up new fulfilment centre in West Jordan
Amazon plans to open two new Ohio fulfillment centers
"We are excited to start flying to and from our new facility at the Fort Worth Alliance Airport very soon – this facility will allow us to offer even more selection and faster delivery to our customers," said Sarah Rhoads, vice president of Amazon Global Air.
The new Regional Air Hub will include daily flights and allow Amazon to further serve its customer base in the Dallas-Fort Worth Metroplex.
Out of the many big developments planned by the company for the coming years, the biggest will be the opening of a central air hub at the Cincinnati/Northern Kentucky International Airport in 2021.