Vaccine distribution challenges during Covid times
While 53 out of every 100 people have been fully vaccinated against Covid-19 globally, the number is 62.16 in the U.S and 51.87 in India.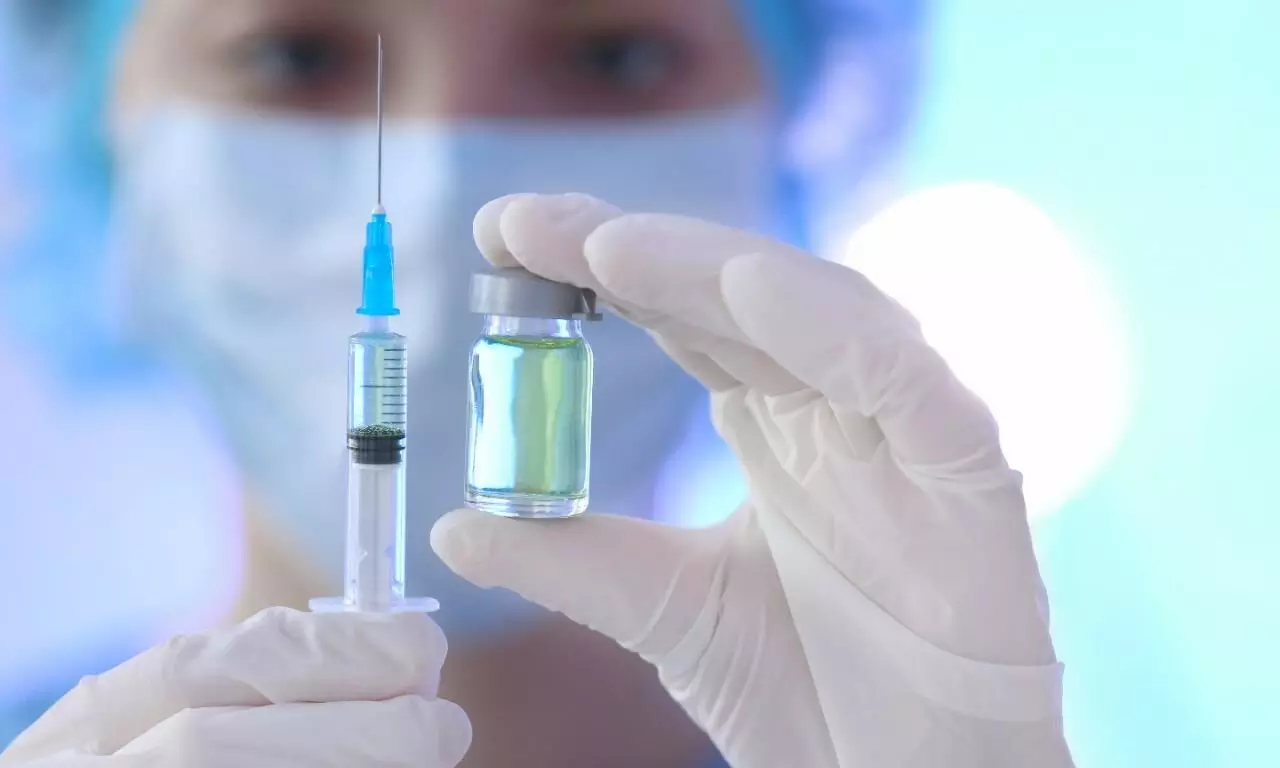 The whole world and one were focused on Covid-19 vaccines - as it should have been - for the last 18-24 months. It's impact on the all-important vaccines for children? The Covid-19 pandemic and associated disruptions strained health systems in 2020, resulting in 22.7 million children missing out on vaccination, 3.7 million more than in 2019 and the highest number since 2008, says Ephrem Lemango, Principal Adviser, Health Section New York.

"Indeed, Covid-19 vaccines have taken priority compared to other programmes, notably Polio, HIV AIDS, Malaria etc, says Sanjeev Gadhia, CEO, Astral Aviation Limited. "There is more funding available for Covid-19 including initiatives by AFREXIMBANK which provided a $2 billion facility for African Governments to procure Covid-19 related personal protection equipment (PPEs) and vaccines."
Yes, pediatric vaccines seem to have suffered a setback in terms of the private market, says Santosh Upadhyay, National Sales Manager, Chiron Behring Vaccines Private Ltd. "However, did Covid-19 impact the overall vaccination would be known only later as many of the pediatric vaccinations happen free of cost in the public market set up. What we know as of now is that the pediatric vaccination has gone down in the private market but we do not know whether it has been compensated by an upswing in public market vaccination."

Challenges faced for manufacture & distribution
While manufacturers are on track to deliver as per forecast, challenges include difficulties in procuring upstream materials, leading to longer lead times, Andrew Jones, Principal adviser, Vaccine Centre, UNICEF, said while making the presentation.
"Freight rates remain high and volatile - the situation is expected to last for 1-2 years. Cold chain capability is still being expanded and may not be sufficient to cope with sufficient deliveries of Covid-19 vaccine shipments, which may impact the Expanded Programme on Immunization (EPI) programme.
"Though manufacturing and distribution had been quite a challenge for the entire vaccine industry over the last two years, I do not think the challenges were of the magnitude to have broken our resolve to maintain business continuity," says Upadhyay of Chiron Behring. "In that aspect I believe we were upto the task and came out with flying colours."
The key goal of the Immunisation Agenda 2030 is to make vaccination available to everyone, everywhere, by 2030.
Since Gavi, the Vaccine Alliance, was established in 2000, it has helped vaccinate more than 888 million children in 73 countries through the end of 2020 – preventing more than 15 million future deaths.
"The successes of 2020 are a testament to the power of the Vaccine Alliance – from our core partners to the dedicated, passionate people in countries and communities upon whose hard work and expertise we rely every day to protect the next generation."
The Alliance's approach to strengthen supply chains has contributed to consistent improvements in Effective Vaccine Management (EVM) assessment scores across countries: they achieved an average EVM score of 71 percent in 2020, up from 67 percent in 2015 and only 1 percentage point short of the 2020 target of 72 percent. Nine countries that conducted an EVM assessment in 2019 and 2020 have all improved their score with an average increase of 6 percentage points over their last assessment, according to the 2020 annual report of Gavi.
The Vaccine Alliance rapidly scaled up support through the Cold Chain Equipment Optimisation Platform (CCEOP) in Gavi 4.0. "Covering 52 out of 57 eligible countries, nearly 54,000 units of cold chain equipment (CCE) were procured through CCEOP from 2017–2020 with more than 14,000 procured in 2020 alone. Thousands of facilities that previously did not have CCE are now equipped – thereby increasing the number of immunisation sessions provided and making the supply chain more robust. We fell short of the Alliance's target of 65,000 units by the end of 2020; much of this gap is due to pandemic-related disruption of CCEOP applications, planning and implementation. Thanks to Alliance engagement with countries and manufacturers – to continue deployment and manage costs of storing equipment – the situation has improved significantly since March 2020. The Alliance expects to hit the 65,000-unit target by early in the thirdquarter of 2021 and is also providing additional equipment to countries to prepare for the introduction of Covid-19 vaccines."

COVAX, which aims to accelerate the development and manufacturing of Covid-19 vaccines, has now shipped over 1 billion doses of Covid-19 vaccines to 144 countries and territories. To respond to new challenges and support equitable vaccination, Gavi, which is co-leading COVAX, is aiming to raise at least $5.2 billion in new funding.
As of 1 February 1, 2022, a total of 10,040,766,359 Covid-19 vaccine doses have been administered, according to data from the World Health Organization. While 53 out of every 100 people have been fully vaccinated against Covid-19 globally, the number is 62.16 in the U.S and 51.87 in India, data from World Health Organization show The range is between 0.24 in Congo and 81.23 in Singapore.
During the latter half of 2021, COVAX repeatedly called for increased transparency from vaccine manufacturers regarding quantity, predictability, and timing of supply to COVAX, and to prioritise COVAX and African Vaccine Acquisition Trust (AVAT) contracts to urgently redress the imbalance in supply, according to WHO.
Failure of vaccine manufacturers to do so resulted in publicly announced COVAX supply forecasts and allocation rounds needing to be revised following a reduced supply.
COVAX and AVAT are the predominant sources of supply to countries that have had most difficulty reaching 10 percent vaccination coverage, WHO said. Achieving these targets would protect the most vulnerable in every country, reducing the global number of serious cases, deaths, and transmission of Covid-19.

Other factors such as national export bans, vaccine hoarding and vaccine diplomacy limited the ability of many countries to reach the global vaccination targets.
Africa has, to date according to WHO, received more than 587 million vaccine doses - 58 percent through the COVAX facility, 36 percent from bilateral deals and 6 percent through AVAT of the African Union, says Gadhia of Astral Aviation.
"In January 2022, 96 million doses were shipped to Africa, which is more than double that of six months ago. Increasing deliveries have eased shortages and turned the spotlight on the need for countries to rapidly ramp up vaccine rollout. Yet just 3 percent of the almost 8 billion doses given globally have been administered in Africa, and only around 8 percent of Africans are fully vaccinated, compared with more than 60 percent in many high-income countries.
"Our key learnings are as follows:
* Extensive planning has to be put into place to ensure that the vaccines that arrive into our Nairobi hub are carefully stored and monitored while in transit.
*There must be good coordination with the ground-handler of the in-bound airline and Astral's ground-handler. Astral and Etihad Cargo recently came up with service level agreements (SLAs) for the consolidation of Covid-19 vaccines in Nairobi.
*Communication with the shipper is essential and also with the receiving party to ensure that vaccines are collected on arrival at the final destination to minimise any delays which can lead to temperature incursions."
Due to lower allocations of Covid-19 Vaccines to Africa in 2021, we anticipate a considerable increase in 2022 and 2023 as Africa has a lot of catching up to do to reach the desired 70 percent immunisation level, Gadhia added.
DHL said it has delivered 2 billion doses of Covid-19 vaccines across 175 countries.
"The Covid-19 vaccine is an extremely fragile, biologically derived product that requires a specific temperature-controlled cold chain network," says Daniel Gagnon, vice president, marketing execution, UPS Healthcare. "Along with the manufacturers, we devised plans and the right solutions that enabled us to deliver the vaccines to the right place, at the right time, and in the right condition."

The result - delivering more than a billion Covid-19 vaccine doses with 99.9 percent on-time performance to more than 110 countries.
"In partnership with Gavi and Zipline, The UPS Foundation was able to deliver more than 460,000 Covid -19 vaccine doses via drone to rural clinics in Ghana," says Nicole "Nikki" Clifton, President, Social Impact and The UPS Foundation. "Leveraging its logistics expertise to promote social impact includes a commitment to harness advanced technologies to support the mission of The UPS Foundation."
Emirates SkyCargo crossed a milestone in the global distribution of Covid-19 vaccines with 600 million doses flown on its flights. Since October 2020, the carrier has transported more than 2.8 million kilograms (2,800 tonnes) of Covid-19 vaccines from 35 origins to over 80 destinations.
"Emirates SkyCargo remains committed to the rapid distribution of Covid-19 vaccines to vulnerable communities around the world," says Nabil Sultan, Emirates Divisional Senior Vice President, Cargo. "When we formulated our Covid-19 distribution strategy in 2020, Emirates SkyCargo prioritised the movement of vaccines through our Dubai hub to developing countries. I'm happy to announce that nearly two thirds of the total vaccines we transported were headed to destinations in Africa, Asia and the Middle East."
IAG Cargo delivered one million Covid-19 vaccines by mid-January including 80,000 doses to the Canary Islands and the first batch of the Moderna vaccine to Dublin.
India's cumulative Covid-19 vaccination coverage has exceeded 166 crore doses. The Economic Survey of India 2021-2022 notes that the national Covid-19 vaccination programme, one of the world's largest programmes, has not only supported production of vaccines domestically but has also ensured free vaccines to the population, the world's second largest population. The Union Budget for 2021-22 allocated Rs 35,000 crore (approximately $4.7 billion) for procurement of vaccines under the nationwide Covid-19 vaccination programme."
Currently 6 million people are vaccinated on average every week in Africa, and this number needs to increase to 36 million to reach the 70 percent target agreed globally, says Gadhia. "While seven African countries have vaccinated 40 percent of their population, vaccination rates on the continent remain low. Twenty-one countries have fully vaccinated less than 10 percent of their populations, while 16 have vaccinated less than 5 percent and three have fully vaccinated less than 2 percent.
"The slow uptake in Covid-19 vaccines in Africa requires global partners and countries to reset their programmes. WHO, UNICEF, IFRC and other partners are scaling up efforts to overcome hurdles, improve coordination and speed up vaccination drives. They have called for support to ensure vaccines are administered as quickly as possible upon arrival to avoid expired vaccines. It is unlikely that Africa will be able to achieve the 70 percent target in 2022 as it is likely for it to be extended to 2023."
Serum Institute, Bharat Biotech still leaders
Pune-based Serum Institute of India (SII) is the world's largest vaccine manufacturer by volume of doses produced and sold globally.
SII makes vaccines against diphtheria, tetanus, pertussis, hepatitis B, measles, mumps and rubella, and ships out more than 1.5 billion vaccine doses annually at affordable prices.
One of its products distributed in India & overseas is M-Vac - which is a Measles Vaccine (Live) I.P. (Freeze-dried). Every year around 3 million cases of Measles are seen and about 900,000 children die because of Measles around the world. In India, everyday, 500 children die because of Measles. The most worrying part is that the vaccine coverage against Measles in India is only 66% and even below 50% in many states.
It is estimated that about 65 percent of the children in the world receive at least one vaccine manufactured by SII. Its vaccines are used in around 170 countries for national immunisation programs, saving millions of lives throughout the world.
Another major Indian vaccine producer is Hyderabad-based Bharat Biotech. The company owns over 145 patents and produces hepatitis B, rotavirus and typhoid vaccines, and is developing vaccines for viral diseases like chikungunya and Zika.

A typical vaccine development would have taken a decade but scientists could get a breakthrough in less than two years in Covid vaccines, says Sachin Deshpande, Managing Partner, CEO – Stella Polaris, Pharma Engineering & Consulting. "This is not attributed to hard work alone but to the quantum of data available on various drugs & viruses which helped scientists use efficient technology tools in drug discovery & repurposing."
"While the big players in cold storages need to have bigger plans to ramp up & offer solutions viz IoT to retain cold chain integrity, medium and small enterprises (MSMEs) should contribute & support to the efforts."
How long do you expect the Covid challenge to be around for the vaccine industry? Nobody can predict how long it will continue "but one can certainly say that the robustness and flexibility of our scientists and policy makers will help us see through these challenges," Upadhyay of Chiron concluded on an optimistic note.
Sachin's key takeaway - We don't need improvements in the supply chain; We need transformation.