Leveraging global smart logistics network for vaccine distribution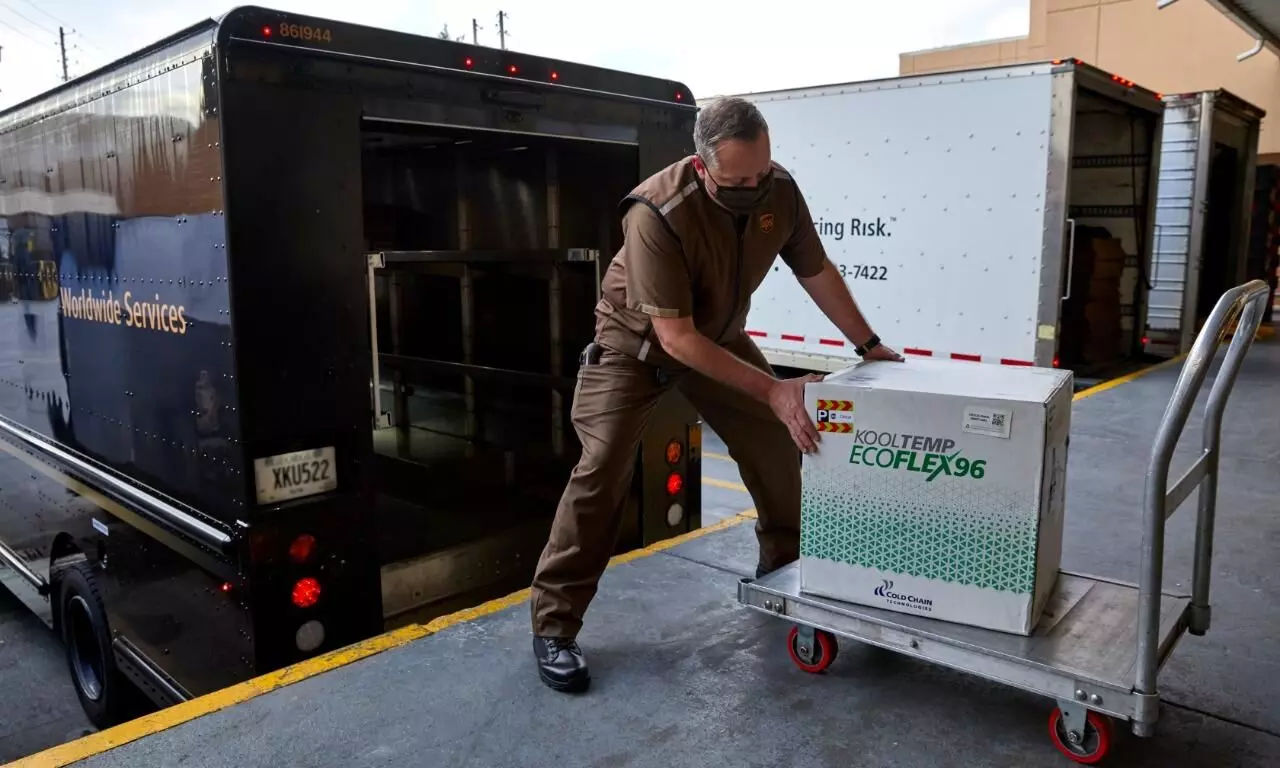 What went behind delivering more than a billion Covid vaccine doses with 99.9 percent on-time performance to more than 110 countries? Daniel Gagnon, vice president, marketing execution, UPS Healthcare, tells us.

What was the biggest challenge in the run-up to the delivery of one billion doses of vaccines?
In our experience, the collaborative capacity of public-private partnerships has been key to facilitating the worldwide delivery of vaccines. Although our global network helped us streamline things significantly, one challenge was managing the movement of vaccines across multiple partners. There were many stakeholders we had to work with at the same time – government, pharmaceutical companies, regulators, healthcare systems, hospitals, clinics, supply chain partners, airports. While this could have caused issues with many organizations while managing the movement of more than one billion vaccines worldwide, it turned out to be an efficient logistics operation because we had so many people involved that were focused on a common mission.
Did the logistics and supply chain complexities of the Covid vaccine (not one but many) ease over the course of time?
Ensuring the integrity of the package and temperature-controlled contents will continue to be a complex yet critical requirement in vaccine movement that cannot be compromised. At UPS Healthcare, our focus has been to build a network to serve the complex needs of pharmaceutical products, medical devices, and drugs that are time-sensitive, sterile and have specific temperature-controlled transportation requirements.
Therefore, we continue to leverage our global smart logistics network to ensure the integrity of the package and devise solutions that deliver what matters. Our UPS Healthcare subsidiary, Marken, was engaged early on in the clinical trials, which provided unique insights into the development of the vaccines, their fragility, and the time and temperature requirements needed for their movement.
The Covid-19 vaccine is an extremely fragile, biologically derived product that requires a specific temperature-controlled cold chain network. Along with the manufacturers, we devised plans and the right solutions that enabled us to deliver the vaccines to the right place, at the right time, and in the right condition.
"Along with the manufacturers, we devised plans and the right solutions that enabled us to deliver the vaccines to the right place, at the right time, and in the right condition."
Daniel Gagnon, UPS Healthcare
What are some of the most important lessons that you have picked from the one year of Covid vaccine distribution and how are they going to help you in the year ahead as the virus variants still have their strong grip on people around the world?
One of the biggest things we learned was how our experience of being involved with clinical trials early on helped us throughout the pandemic. Having insight into what it would require moving this temperature- and time-sensitive package, as well as collaboration with multiple stakeholders, including vaccine manufacturers, resulted in UPS Healthcare having an unmatched cold chain logistics expertise. It also helped us prepare our facilities with freezers and dry ice production to better support the movement throughout our network.
Certain vaccines such as Pfizer, have a very specific temperature requirement of being maintained at -70 degrees Celsius. These vaccines require dry ice packaging which maintains their efficacy for 10 days. UPS Healthcare mapped roughly 500 trade lanes worldwide and used more than three million pounds of dry ice to help safely move vaccines.
UPS Healthcare has invested in dry ice manufacturing capacity. We produce over 24,000 pounds of dry ice per day in our Louisville, Kentucky facility, and we can ship boxes containing dry ice to dosing locations, a day after any vaccine requiring cold chain support arrives.
Also, package visibility is extremely important, and technology is critical to ensuring that we can closely follow these vaccines from end-to-end, all along with our cold chain network. We implemented one-of-a-kind UPS Premier tracking technologies which provide precise visibility into every single vaccine package – down to within 10 feet of its location anywhere in the UPS global network. UPS's 24/7 Command Center support is dedicated to predicting and managing the global vaccine movement to ensure efficacy and on-time delivery (avoiding extreme weather, etc.).
These capacity enhancements and investments have allowed the company to effectively move more than one billion vaccine doses worldwide with 99.9% on-time delivery and set us up to continue to build on our initial success.
Can you identify the factors that helped UPS to have near-perfect on-time delivery of vaccines across several countries?
UPS has been involved in healthcare logistics for over 20 years. Our expertise is further strengthened with Marken, a wholly-owned subsidiary of UPS Healthcare. We have supported over 130 vaccine clinical trials to date through Marken, which is involved in nearly all vaccines and treatments in development today.
We also had the opportunity to participate in Operation Warp Speed and develop command centres, freezer farms, technology to track and trace products around the world and put together an execution plan that would have every contingency identified – origins where the vaccines would be manufactured in and destinations where they would go to. Also working with decision-makers directly helped us build in greater operational and time efficiencies which were absolutely critical for time-sensitive vaccine movement. All of this has enabled UPS Healthcare to set the global pace for Covid-19 vaccine delivery and handle the most complex healthcare logistics and delivery needs on our way to surpassing the delivery of more than one billion vaccine doses to more than 110 countries around the world.