Ryan's new leadership team includes many longtime Flexport loyalists
Neel Jones Shah is new CCO & among 12 executives who will report directly to Flexport's once-again CEO Ryan Petersen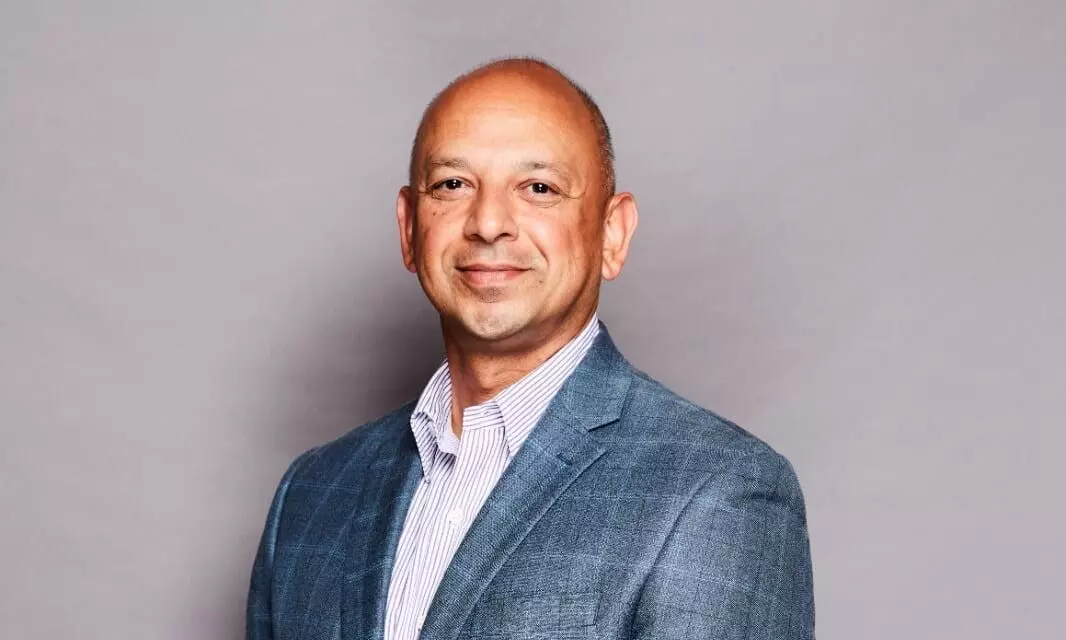 A day after Flexport's comeback CEO Ryan Petersen wrote a note to his employees informing them of the decision to reduce the global headcount by approximately 20% he has unveiled a new leadership team that consists of logistics, freight forwarding and technology experts of different tenure, many of whom are longtime Flexport loyalists.
The new leadership structure outlined by the CEO and Founder has 12 executives who report directly to him. These include four additions to the eight executives who were in his team previously. Neel Jones Shah, who joined digital freight startup in February 2017, has become Chief Customer Officer (CCO) for Flexport's global key account segment. These are some of the world's leading brands and represent a critical customer segment for Flexport.
In fact, when Petersen returned as CEO in early September this year after ousting Dave Clark, an Amazon veteran who joined Flexport a year earlier as the Co-CEO with Petersen and six month later as CEO, he made it very clear that the changes are made with a purpose "to sustain growth and return to profitability". He always considered Flexport's approach to customer relationships as a key part of its success and he was of the opinion that under Clark's leadership customer engagement had taken a backseat. "The culture of customer engagement is what drives growth," Petersen said then. "It turns out that tech alone won't do it, even if the tech is way better."
In his latest note to the employees, Petersen said that in his first month back as the CEO, he has already spoken to more than 100 of his top customers. "I hope to talk to hundreds more in the months to come," he wrote. "It's clear that our customers want us to be a profitable company they can rely on to solve important problems in their supply chain." In his message, Petersen said that he is confident that the reduction in employees will not impact the customer experience it provides to its customers.
With Shah's elevation from his current role as Executive Vice President, Airfreight Strategy and Carrier Development, Petersen is placing an important responsibility on him. Shah has over 25 years of experience working with global airlines like United and Delta and running large sales teams serving some of the biggest companies in the world.
"In the CCO role, I will really champion the voice of the customer inside the organisation to make sure we are continuously delivering the products and services that our customers need to optimise their supply chains," Shah told The STAT Trade Times in an email response.

Besides Shah, Harish Abbott, who was CEO of Deliverr and joined Flexport when it acquired the last-mile fulfillment company from Shopify, is also a Chief Customer Officer for omnichannel.
The three other new faces in the updated leadership team are Akash Chauhan, SVP of Fulfillment and Distribution Operations; Zeid Houssami, SVP of Air Freight and Anders Schulze, SVP of Ocean Freight. Chauhan joined Flexport in November 2022 as SVP Operations and Customer Solutions. He comes with 19 years of experience in Amazon. Houssami joined in October 2020 as Flexport's Senior Director of Air Cargo. He led Flexport's airfreight business as VP & Global Head of Airfreight from February 2022. He worked with American worldwide logistics and freight forwarding company Expeditors for over 15 years. Schulze joined Flexport in August 2017 after a 10-year stint at Maersk.
Sanne Manders, part of the Flexport founding team, is President International. Others in the executive team include Stuart Leung, Chief Financial Officer; Ashianna Esmail, Chief Legal Officer: Michael Brown, SVP, Head of Restructuring and CEO Initiatives; Parisa Sadrzadeh, EVP, SMB & Omnichannel; Nader Kabbani, EVP Customs, Trade and Financial Services; and Bill Driegert, EVP, North America.
In January this year, Flexport retrenched 20 percent of its global workforce leading to more than 600 employees losing their jobs worldwide. The then Co-CEOs Clark and Petersen cited "macroeconomic downturn impacting businesses around the world" in their note to employees as the reason for such a drastic decision. With the latest round of layoffs more than a thousand Flexport employees would have lost their jobs this year.
Flexport has been in flux for quite some time. The 10-year-old SaaS unicorn in logistics has gone through ups and downs. It has managed to deliver surprise twists and turns frequently, never disappointing headline hunters. Perhaps, the future is all about "return to profitability" as Petersen said.