FedEx Q3 revenue down 6%, operating income drops 20%
Full year outlook raised; FedEx Express operating results declined due to lower global volumes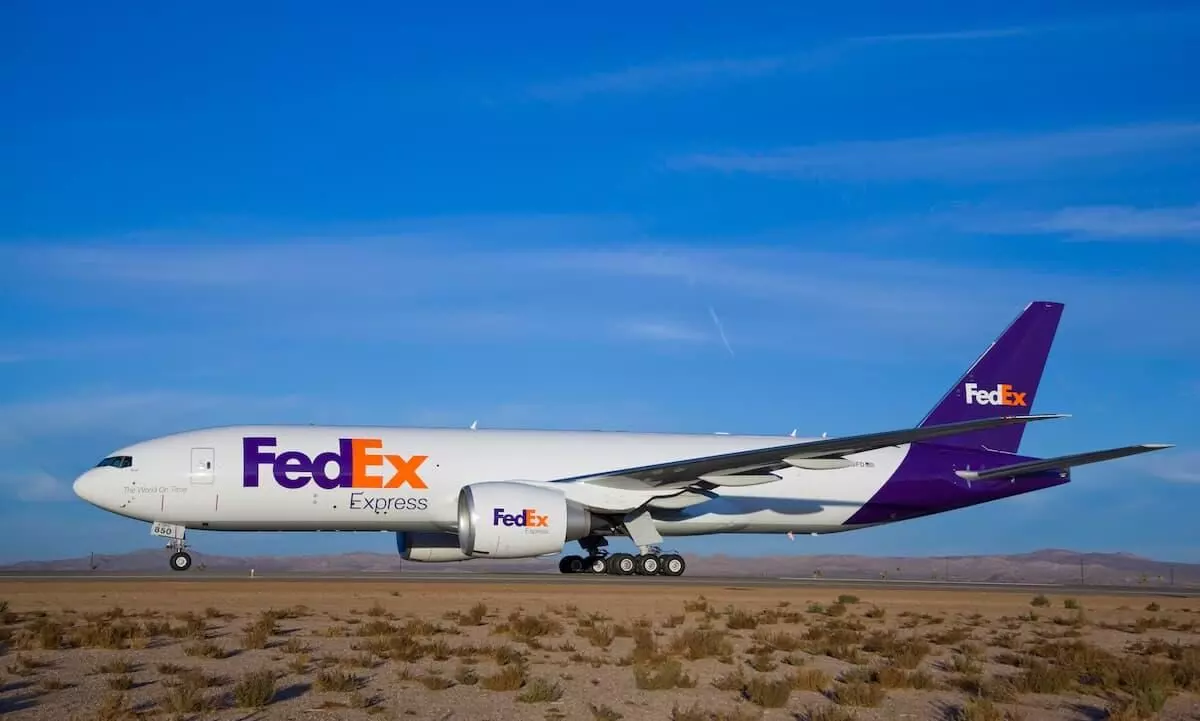 FedEx reported a six percent decline in revenue at $22.2 billion for the third quarter ended February 28, 2023 on continued demand weakness, particularly at FedEx Express.
Operating income declined 20 percent to $1.2 billion, "negatively affected by the effects of global inflation, partially offset by U.S. domestic yield improvement and cost-reduction actions," says an official release.
Net income declined 28 percent to $865 million from $1.2 billion in Q32022, the release added.
"I am proud of the FedEx team who delivered outstanding service to customers during our peak season while also making solid progress on our transformation initiatives," says Raj Subramaniam, President and Chief Executive Officer, FedEx. "We've continued to move with urgency to improve efficiency, and our cost actions are taking hold, driving an improved outlook for the current fiscal year."

In an earnings call post results, Subramaniam said FedEx reported a $1.2 billion YoY cost savings in Q3FY23. "Express remains the greatest area of opportunity, and cost base is constrained in the short term."
FedEx Express operating results declined due to lower global volumes, partially offset by a three percent increase in revenue per package. "FedEx Express continues to implement volume-related and structural cost-reduction actions to mitigate the negative effect of ongoing demand weakness."
FedEx Ground operating results improved, primarily due to a 11 percent increase in revenue per package and cost-reduction actions. "These factors were partially offset by lower package volume, higher infrastructure costs and increased other operating expenses."
FedEx Freight operating results improved, driven by a 11 percent increase in revenue per shipment "and a gain on the sale of a facility, partially offset by decreased shipments."
DRIVE moving ahead
"FedEx is advancing its global transformation through DRIVE to improve the company's long-term profitability and achieve its financial targets. Through DRIVE, the company expects to achieve more than $4 billion in annualised structural cost reductions by the end of fiscal 2025. FedEx plans to host a DRIVE program update event in New York City on April 5, 2023 to provide additional details on the company's ongoing transformation."
2023 outlook raised
FedEx increased its earnings per diluted share outlook to $14.60-15.20 before adjustments compared to the prior forecast of $13-$14 per diluted share.
"We are building momentum through our cost and efficiency initiatives to improve profitability," says Michael C. Lenz, Executive Vice President and Chief Financial Officer, FedEx. "Our improved earnings outlook demonstrates confidence in our ability to execute while managing the continued global volume softness we are experiencing across the business."