FedEx DRIVE to save $4bn by FY25
FedEx Express likely to save $1.4 billion by FY25, FedEx Ground to report savings of $1.1 billion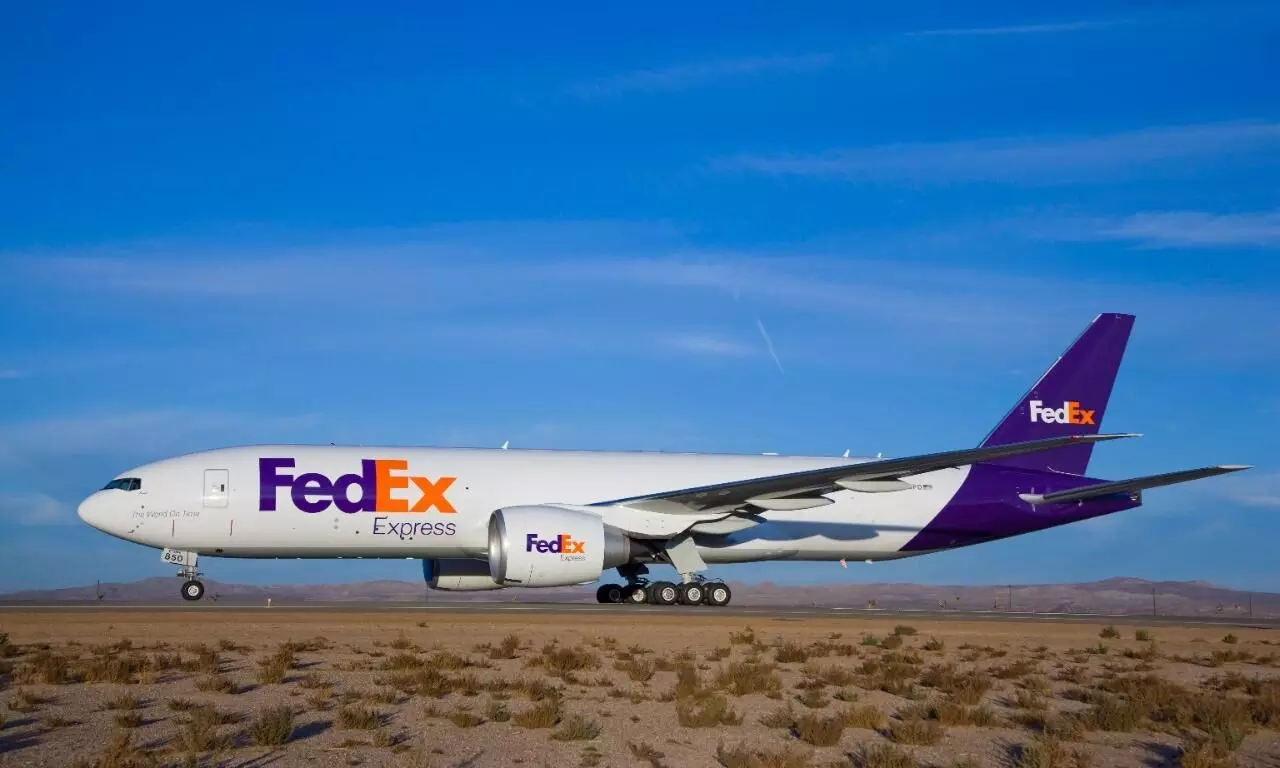 FedEx is banking on its DRIVE programme to reduce more than $4 billion in structural costs by FY25.
Managed by Sriram Krishnaswamy, President and CEO, FedEx Dataworks, DRIVE has already identified 14 domains for efficiency improvements under three operations - FedEx Express, FedEx Ground and Shared & Allocated Expenses.
While FedEx Express is likely to save $1.4 billion by FY25, FedEx Ground is likely to report savings of $1.1 billion and Shared & Allocated Expenses will decline by $1.5 billion.
"We are measuring success against each domain's FY25 permanent cost savings target in addition to using clear operational metrics to track financial and service level progress," says Raj Subramaniam, President and Chief Executive Officer, FedEx.
"DRIVE is the way we work and every project that we now go through has started to go through a significant hurdle to make sure those plans are approved, and then, obviously, that has to make sense from a financial perspective and from an ROIC perspective. So, good news so far is that projects that have come through here have - we are very high returns, and it changes the fundamental way we think about how we go forward here."
The efforts are all about fundamentally restructuring the Express air network to be more agile and flexible to changes in demand and also recognising that deferred parcel and freight will be a bigger component, adds Subramaniam. "So how do we change our networks firstly, to improve our loaded density and then how do we use partner networks, especially to move deferred traffic."
At Express, the team is transforming the network to be more agile, efficient and digitally led, Subramaniam added. "An initial priority is to optimise the global air network where we expect to generate approximately $400 million in savings. This work includes deploying digital assets that allow us to efficiently balance our Purple tile airplanes and third-party lift as we build the network of the future.
"We are also addressing our express pickup and delivery operations globally to improve efficiency. In February, we will implement a new U.S. network design that will improve P&D efficiency and result in cost savings of approximately $300 million annually."
Across both the Express and Ground focus areas, we are leveraging our operational insights platform, Subramaniam said while adding "this provides the foundational data, tools and insights critical not only for delivering DRIVE savings goals but also for sustaining those savings and transforming the way we operate."
"We've identified $3.7 billion in discrete cost reductions relative to our plans going into fiscal '23, which is $1 billion higher than our prior projection," CFO Mike Lenz said during an analysts call after the results were announced. "Express is where we have the most work to do and where the majority of the reductions are focused. A large portion of those savings is coming from reduced flight frequencies. Year-to-date, we've reduced eight international routes and 32 U.S.domestic routes while parking five additional aircraft. This translates into pulling down U.S. domestic flight hours by 6 percent and international flight hours down 7 percent in the second quarter year-over-year.
"By the end of the fiscal year, we're projecting to park 11 additional aircraft. So, hopefully, that gives a little more context for how we're thinking about resizing the network and most of those will be wide-bodies."
FedEx will announce more details about DRIVE in the first half of 2023, and Subramaniam has promised to talk about more details, specific KPIs and full flavour of the programme. "We haven't decided on an exact date yet," Subramaniam said.