Wingcopter to deliver groceries in Germany
Wingcopter launches Drone-Cargo Bike Express Delivery pilot project with Frankfurt University of Applied Sciences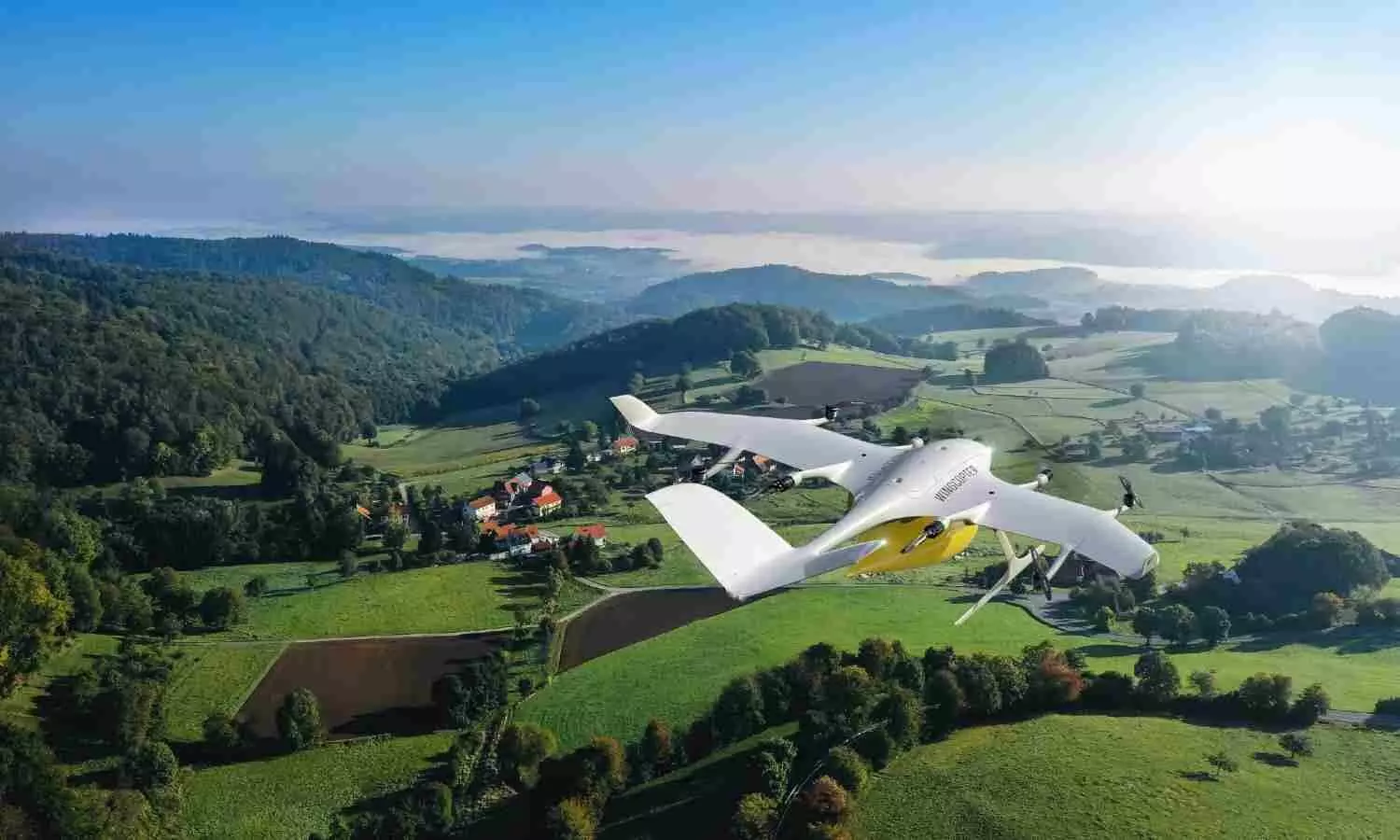 Wingcopter and the Frankfurt University of Applied Sciences (Frankfurt UAS) launched the "DroLEx - Drohnen-Lastenrad-Express-Belieferung" (Drone-Cargo Bike Express Delivery) project.
Under the name LieferMichel, the pilot project offers residents of remote districts in Michelstadt, Hesse the opportunity to have groceries and consumer goods delivered to their homes quickly and emission-free by Wingcopter delivery drone and cargo bike, says the official release.
The drone deliveries are intended to sustainably improve local supply in the region. The project is being funded by the German Federal Ministry for Digital and Transport (BMDV) as part of the Innovative Air Mobility funding directive with a total of around 430,000 euros, the release added.
Tom Plümmer, CEO, Wingcopter says: "Our biggest goal is to gain experience and evaluate, together with the residents, an environmentally friendly and efficient service that creates real added value for the population in rural areas. We are deeply grateful for the hospitality of the people of Odenwald and the openness with which they have welcomed the project and the LieferMichel team."
Initially, the two districts of Rehbach and Würzberg outside Michelstadt will be served. The orders are flown by Wingcopter to set landing points just outside of the villages from where they are transported to the end customers by electric cargo bike. To start with, a wide range of products from the local REWE store will be available for selection. Other local retailers will be added to the platform as the project progresses.

"We believe that a drone-based delivery service in rural areas can be a win-win situation - residents benefit from better supply options, retailers can increase their customer catchment area without having to set up delivery services themselves. We also expect ecological benefits as trips for smaller errands, in particular, can be substituted in this way," says Kai-Oliver Schocke, Director, Research Lab for Urban Transport (ReLUT), Frankfurt UAS.
Based on the experiences in Michelstadt, a sustainable and scalable business model is to be developed to improve local supply in other rural regions of Germany. The project will initially run until the end of 2023 and will be continued if it is successful, the release added.