Latest International Logistics News
Among other aspects, TIACA suggests vaccines manufacturers should involve all their air cargo logistics providers as early as possible....
Project Coldstream will help co-ordinate its response to the anticipated global transportation of some 16 billion doses of Covid-19...
While pharma companies compete to discover a successful vaccine for Covid, global freight industry is beginning to understand the...
American is also working with CARICOM, an integrated grouping of 20 Caribbean countries, to expand the program to additional...
Even though medical goods have gained importance since February, a tentative recovery due to the gradual opening of borders...
The collaboration between Gavi, SII, and the Gates Foundation supports the efforts of the ACT Accelerator's vaccines pillar, also...
Edmonton International Airport (EIA) has partnered with GLC Medical, a subsidiary of Graphene Leaders Canada (GLC), to host clinical...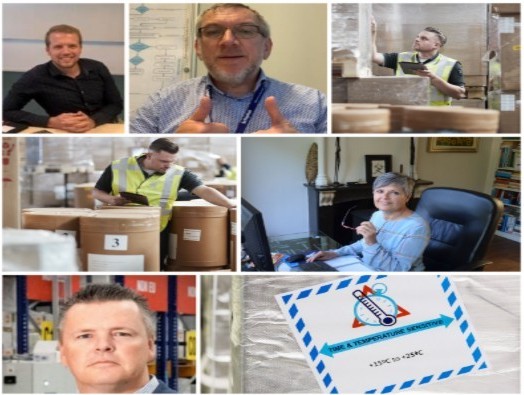 Amsterdam Airport Schiphol's Pharma Cargo Community is collaborating to ensure the temperature-controlled supply chain is ready for the safe...
The additional cold room (COL), with temperatures ranging from +2 degrees Celsius to +8 degrees Celsius, will provide the...
A new DHL study identifies critical challenges in Covid-19 logistics and helps outline the future of vaccine supply chains...
The International Air Transport Association (IATA) urged governments to begin careful planning with industry stakeholders to ensure preparedness when...
While there is no confirmed delivery date, the need for the aircraft to be operated by a commercial...