Latest International Covid-19 News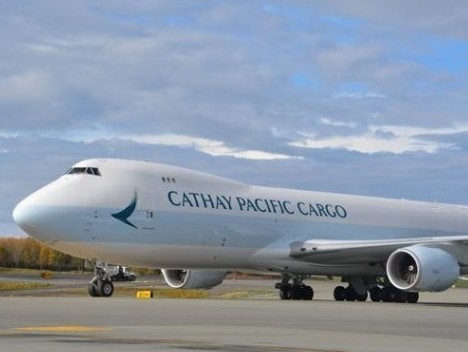 It is rolling out Ultra Track as a key part of the vaccine solution. The next-generation track-and-trace system monitors...
As strategic partners, both will jointly work with the government, pharma companies and forwarders to ensure a reliable ecosystem...
The first consignment of Covishield consisting of 2,64,000 doses was transported from Pune to Delhi on SpiceJet flight SG...
With the recent experiences in the cargo industry, including flights with cargo in cabin for medical equipment, the travel...
The logistics company will support the worldwide distribution of vaccine doses from Moderna's international supply chain, based in Europe....
As per the MoU, GMR-HYD and Dubai Airports will give priority to the temperature sensitive vaccine shipments moving between...
Part of this initial shipment will continue onwards to the territories to facilitate vaccine distribution in Canada's northern regions....
The logistics provider will manage warehousing of vaccine cool boxes and their distribution to vaccination centers, hospital pharmacies, and...
The certification is to help fulfil its growing global commitment for storage and transportation of Covid-19 vaccine, as well...
The Pfizer-BioNTech vaccine shipment was delivered to Singapore's Changi Airport on board its Boeing 747-400 freighter and is the...
The cargo carrier transported the vaccines for Dubai Health Authority from Brussels on Emirates flight EK 182 on December...
The charter has been signed supporting UNICEF and COVAX countries in four main ways to carry out the distribution...