dnata bags IATA's CEIV Pharma, Live Animals certifications in Brussels
dnata opened its state-of-the-art cargo centre at Brussels Airport (BRU) in 2019, thereby substantially increasing cargo capacity in the Benelux states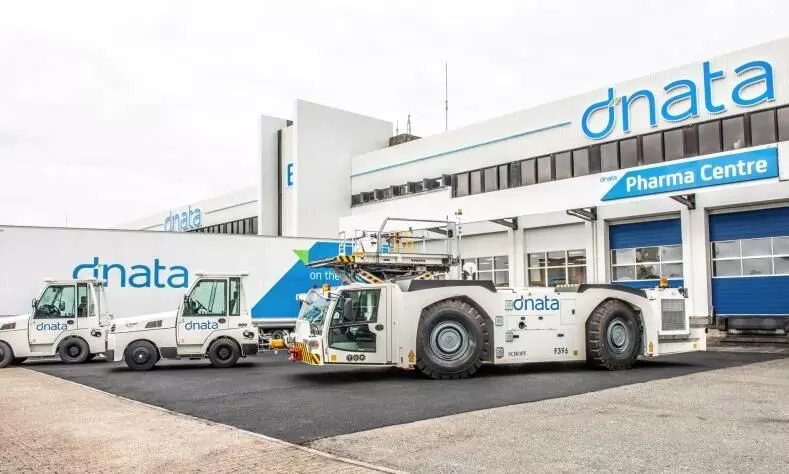 In a significant development, leading global air and travel services provider dnata has been certified by the International Air Transport Association's (IATA) Center of Excellence for Independent Validators (CEIV) for its industry-leading pharma and live animal handling processes at its cargo facilities and the Animal Care & Inspection Centre at Brussels Airport (BRU).
Stef Vanbinst, Managing Director of dnata Belgium, said: "We are proud to be globally recognized for delivering reliable and safe services at our Brussels hub. These certifications demonstrate our team's ability to handle precious cargo under the strictest international standards, consistently providing best-in-class services to our customers.

He added, "I thank each member of our team for their hard work and commitment to our robust quality and compliance program that ensures service excellence at every stage of the handling process. We continue to invest in our operations to exceed our customers' expectations and cement our position as a leading cargo handler at Brussels Airport."

Brendan Sullivan, IATA Global Head of Cargo, said: "The safe and efficient transportation of temperature-sensitive Pharma products and live animals is a key priority for our industry. We congratulate dnata for achieving both CEIV Pharma and Live Animals certification at their Brussels hub. Shippers can enjoy additional reassurance that their facilities, equipment, operations, and staff comply with all applicable standards, regulations, and guidelines."

Nathan De Valck, Head of Cargo Product and Network Development at Brussels Airport, said: "We are very glad to add dnata to our local community of CEIV Pharma certified partners. As the first and largest airport community in the world with CEIV Pharma certified stakeholders, this certification of dnata further strengthens our position as preferred EU pharma gateway and increases the guarantee of qualitative handling of time and temperature-sensitive cargo throughout the entire air cargo chain."

dnata opened its state-of-the-art cargo centre at Brussels Airport (BRU) in 2019, thereby substantially increasing cargo capacity in the Benelux states. The company has also been operating the Animal Care & Inspection Centre offering a top-notch, 2000 m² facility for the handling of live animals at BRU. dnata currently provides cargo services with a team of 120 highly trained employees in the Belgian capital.

The CEIV Pharma program was created by IATA to provide a globally consistent and recognized pharmaceutical product handling certification that focuses on airfreight and temporary storage. The stringent standards set by CEIV Pharma and the rigorous assessments conducted either meet or exceed many of the current worldwide regulations.

dnata has bagged the CEIV Pharma certification of its Amsterdam, Brussels, Dallas, Dubai, Singapore, and Toronto cargo centres, as well the GDP certification of its Amsterdam, Brussels, Karachi, London, Manchester, Melbourne, Singapore, Sydney, Toronto, and Zurich facilities.

Meanwhile, IATA's CEIV Live Animals Logistics establishes baseline standards to improve the level of competency, infrastructure, and quality management in the handling and transportation of live animals throughout the supply chain.