'The International Cargo Hub is a transformational development that will be the largest cargo expansion in the airport's history'
Buoyed by e-commerce, pharma, perishables transportation and drone logistics, Canada's Edmonton International Airport (YEG) has undertaken several big cargo-focused expansion initiatives and mapped out its future strategies. Mammen Tharakan, the Director of E-Commerce, Cargo & Aviation Real Estate Air Service & Business Development at YEG outlines the airport's developments in an interaction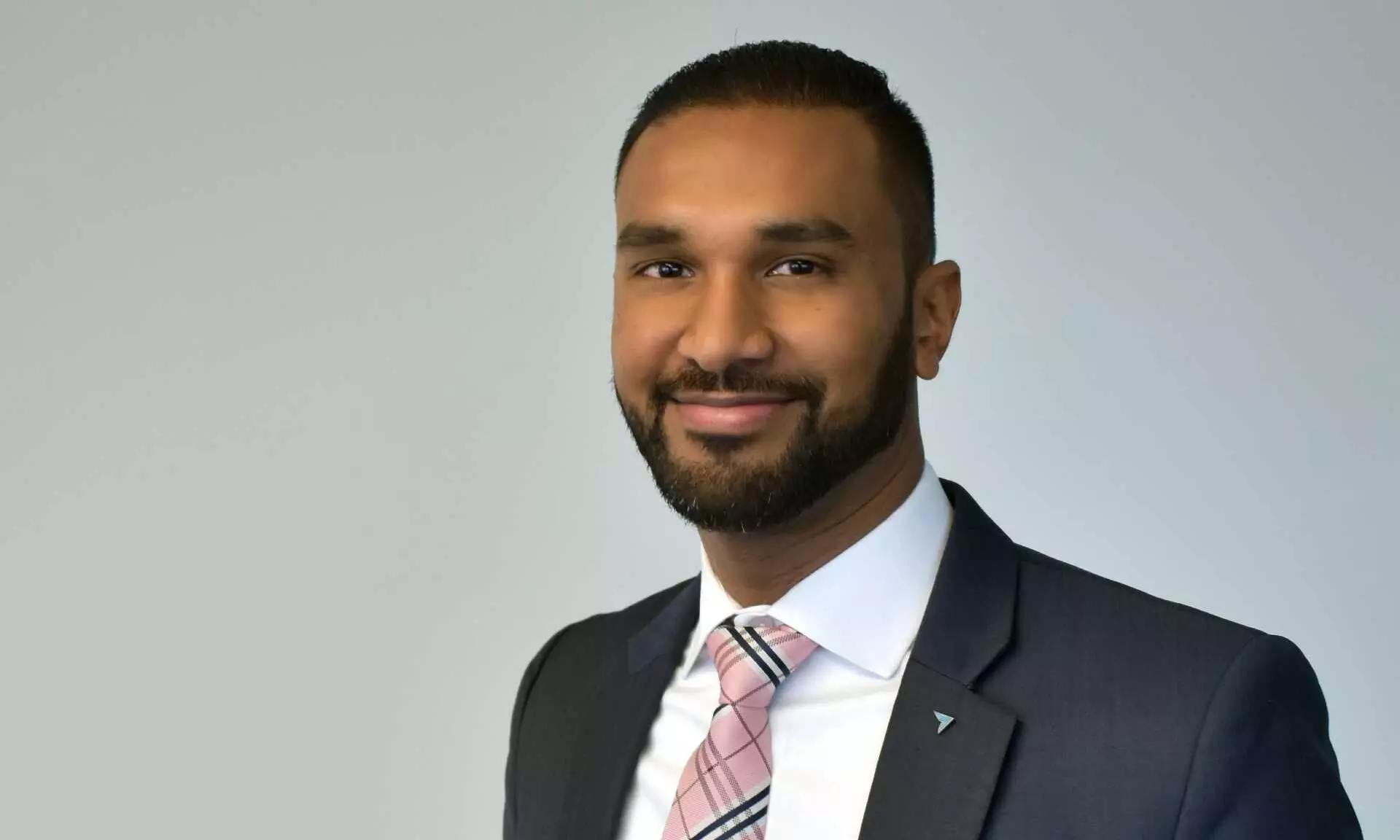 The new 47,000 m2 cargo apron expansion at Edmonton International Airport (YEG) has been finished at the end of September. Could you share some more details on this development?
The expanded cargo area is equivalent to five and a half football fields and can hold six more widebody aircraft, such as four 747s or six 767s. It will allow the airport to accommodate more planes at once for loading and unloading. In 2021, YEG received an $18 million grant from the Government of Canada under the National Trades Corridor Fund to support a $36 million total expansion of cargo operations.The airport contributed the other 50 per cent of the required funding. The expanded cargo apron was constructed using sustainable concrete with CarbonCure technology in the production process.
Could you share some data on the past three years' cargo throughput at the airport and the future outlook for cargo growth at Edmonton airport?
Over the past three years, Edmonton International Airport (YEG) saw a surge in activity from dedicated cargo operators looking for a freighter-friendly airport providing a high standard of uninterrupted service. The cargo capabilities at YEG became even more critical during the pandemic with the increased movement of Covid-19 rapid test kits, vaccines and other medical supplies to protect our community. Shipments of agri-food and e-commerce products have also increased.
In 2021, a record-setting tonnage of cargo of 48k tonnes moved through YEG, increasing by five per cent over 2020 (46k tonnes). As per the year-to-date figures, we are at 38k tonnes (14% growth). By the end of 2021, the overall cargo tonnage increased by 12.8 per cent over the pre-pandemic baseline, as YEG's role in supporting cargo across North America increased. Furthermore, freighter tonnage increased by 18 per cent and cargo charter tonnage increased by 165 per cent over the pre-pandemic baseline. The increase in cargo tonnage is remarkable because passenger flights and associated belly-cargo capacity were still reduced from pre-pandemic levels. 2022 is trending to be another record year with cargo volumes growing by 14 per cent compared to last year.
How does YEG plan to explore the full potential of its geographical advantages and what flight routes are planned to be added?
Some of the natural advantages Edmonton has is that by way of circumpolar routes, Edmonton International Airport (YEG) is Canada's closest major North American airport to many parts of Asia. The Edmonton to Beijing flight path is the shortest of any major city in North America, as an example. Also, there is only about nine minutes difference in flight time from Edmonton to Hong Kong or Shanghai compared to Vancouver. When utilizing the earth's curvature to improve supply chain efficiencies, YEG is a strategic location to access Europe, the Middle East and Africa. It has become a significant entry point into all of North America or Latin America.
Two large industrial parks are located near YEG including Alberta's Industrial Heartland and the Nisku Industrial Park. Supplies such as energy and mining equipment produced within these parks are shipped to international energy markets such as Dubai, Singapore and Saudi Arabia. We have more non-stop routes than we had prior to the pandemic and are continuously focusing on adding more flights to more places. We fly direct to nine different countries on three different continents on 14 different airlines. Starting in May 2023, we are adding a non-stop route to Frankfurt. This route is an important connection for restimulating our economy and supporting our economy by providing direct cargo access for Canadians and Europeans.
What are some of the important trade lanes, air routes, partnerships, and cargo mix that Edmonton Airport will be looking to tap into, to grow its cargo revenues, and what are some innovative air cargo products on offer?
E-commerce continues to be the primary driver for growth in the region. The Edmonton Region's favourable business environment and availability of land for industrial development, including warehousing and other logistics needs, continue to support cargo demand. YEG has a diverse range of imports and exports. Some highlights include equipment for the energy industry, perishables, live animals and pharma. During pre-pandemic, e-commerce was the fast-growing segment and that has accelerated over the past year. YEG's 24/7 uncongested and efficient cargo operations contributed to this growth. YEG is also the first and only airport community to achieve IATA's CEIV Pharma certification in Canada, which has enabled the growth of pharma and bio-pharma exports.
Do share details of cargo-focussed infrastructure which is coming up or is ready at YEG?
In July 2022, the federal government announced up to $100 million in funding under the National Trade Corridors Fund to increase cargo and logistics handling operations at the Edmonton International Airport. The project will convert approximately 2,000 acres of land into a new global cargo hub. With this investment, YEG will expand its multi-modal distribution throughout Canada, the United States of America and Mexico. The airport's increased cargo capacity will improve the movement of import and export trade routes and strengthen Canada's supply chain. It will serve as a vital trade corridor for Canada and position our country's leadership in global supply chains by helping capitalise on the rapid global growth of e-commerce and import/export fulfilment.
The International Cargo Hub is a transformational development that will be the largest cargo expansion in the airport's history. It will include runway connections and taxiways to integrate new cargo handling aprons with direct airside handling operations and expansive facilities for handling, warehousing, automated e-commerce logistics and distribution. The first partner announced in this project is Alpin Sun and the Airport City Solar Project – the world's largest solar farm at an airport, that will provide renewable energy envisioned to power the many facilities and services in this green logistics park. Consultations and engagement with our partners and communities have early construction activities intended to kick off in 2023.
The 65th Avenue Interchange Project will be commencing soon, creating dedicated cargo access that will be quicker and more efficient. The Government of Alberta, in partnership with the City of Leduc and YEG is also working together to build the interchange at 65 Avenue and Highway 2 to connect 65 Avenue with the YEG's Perimeter Road. This important link will increase access to and from the airport, making it easier to move goods. We are constructing a new fuel hydrant system on our cargo aprons that will tie into two new, two-million-litre Shell Aviation Fuel tanks. This means faster and more efficient refuelling and fewer trucks on the apron to increase safety. YEG is also expanding its cold storage cargo capacity by 1,400 square metres, increasing the total area to nearly 2,000 square metres.
Edmonton Airport supported and played host to the KLM Flight 675 which flew non-stop from Amsterdam as part of KLM's Sustainable Flight Challenge this May. What are some of the upcoming initiatives we can expect under the sustainability Memorandum of Understanding (MOU) that was signed between KLM and EIA to collaborate further on sustainability in aviation?
Valuable learnings from the KLM Sustainable Flight Challenge continue to result in meaningful environmental impact reductions. KLM flight 675 AMS-YEG set a record for the longest flight powered by the largest percentage of sustainable aviation fuel. Initiatives such as the continued use of biodegradable packaging materials and increased electrification of GSE have been adopted. Our partnership with KLM seeks to build on lessons learned from the Sustainable Flight Challenge and test and trial new and innovative ways to reduce aviation's carbon footprint.
YEG has bagged the CEIV Pharma certification for its Fresh Cargo Centre and the cold-storage area will be expanded to facilitate increased movement of perishable goods. How does the airport plan to tap into these twin opportunities in the coming years?
We are the only airport in Canada with the globally recognized CEIV Pharma community certification from the International Air Transport Association (IATA). YEG's forward-thinking leadership ensured that we invested in this certification well before the pandemic. This means we are certified to safely support the movement of temperature-sensitive commodities such as pharma, bio-pharma, vaccines, perishables and agricultural exports and imports.
There are only six other airports worldwide with this certification. Our cargo community meets the highest global standards for handling and transporting cargo that requires cold storage. YEG's cargo community is certified to handle medical supplies and temperature controlled-products. We are also experts in live animal handling.
Our Fresh Cargo Centre (FCC) cold-storage facility is located on-site at the airport and meets the highest international standards to house cargo that needs specific temperature controls. It is approximately 5000 sq./ft. in size and has temperature control from +25C to -90C and direct airside access. The FCC is capable of handling and processing cargo loads for the largest commercial freighter aircraft in the world, including B747-8F. At the highest level, the FCC is IATA CEIV certified to handle heavily regulated medical-grade pharmaceuticals and other medical supplies. It is also capable of multiple temperature zones for various agricultural products that need temperature controls, such as Alberta beef or agricultural supplies, including seasonal fruits and vegetables.
What can you tell us about the trialling of commercial drone cargo delivery services and its partnerships with Drone Delivery Canada (DDC), Apple Express, Ziing Logistics, and with aviation regulatory authorities? What outcomes are expected in the commercial delivery trials and in designing pioneering technology and sales at the moment and in the coming year?
We continue to safely push boundaries in vertical take-off and landing of aircrafts. In December 2021, YEG became Canada's first airport to integrate drone logistics into its daily operation, and in May 2022, we began regularly scheduled drone delivery operations in controlled airspace. Our commercial drone operation was approved in May 2022, and since then, we have serviced more than 300 commercial flights from the airport to the Pat Wilson Memorial Park in Leduc County. Our drone can carry up to 4 kg per flight and is currently scheduled to fly eight round trips per day, operational from 9 am – 5 pm, Monday to Friday. We are planning our next commercial drone phase development for 2023 with our partners.
What can you tell us about the largest airport-based solar farm in the world or the Airport City Solar coming up at Edmonton Airport and how will this aid the airport's cargo business?
The world's largest airport-based solar farm is being developed in partnership with Alpin Sun on YEG's southwestern lands. The 627-acre solar farm will provide enough electricity for approximately 28,000 homes and offset approximately 106,000 tonnes of CO2 emissions annually. The solar farm will provide renewable energy envisioned to power the many facilities and services at Edmonton International Airport, including the cargo facilities. The project is scheduled to begin in early 2023.