Adani Defence to acquire Indian legacy MRO biz Air Works
Air works is the oldest MRO in India with a presence across 27 cities, 6 maintenance bays, and 900+ maintenance experts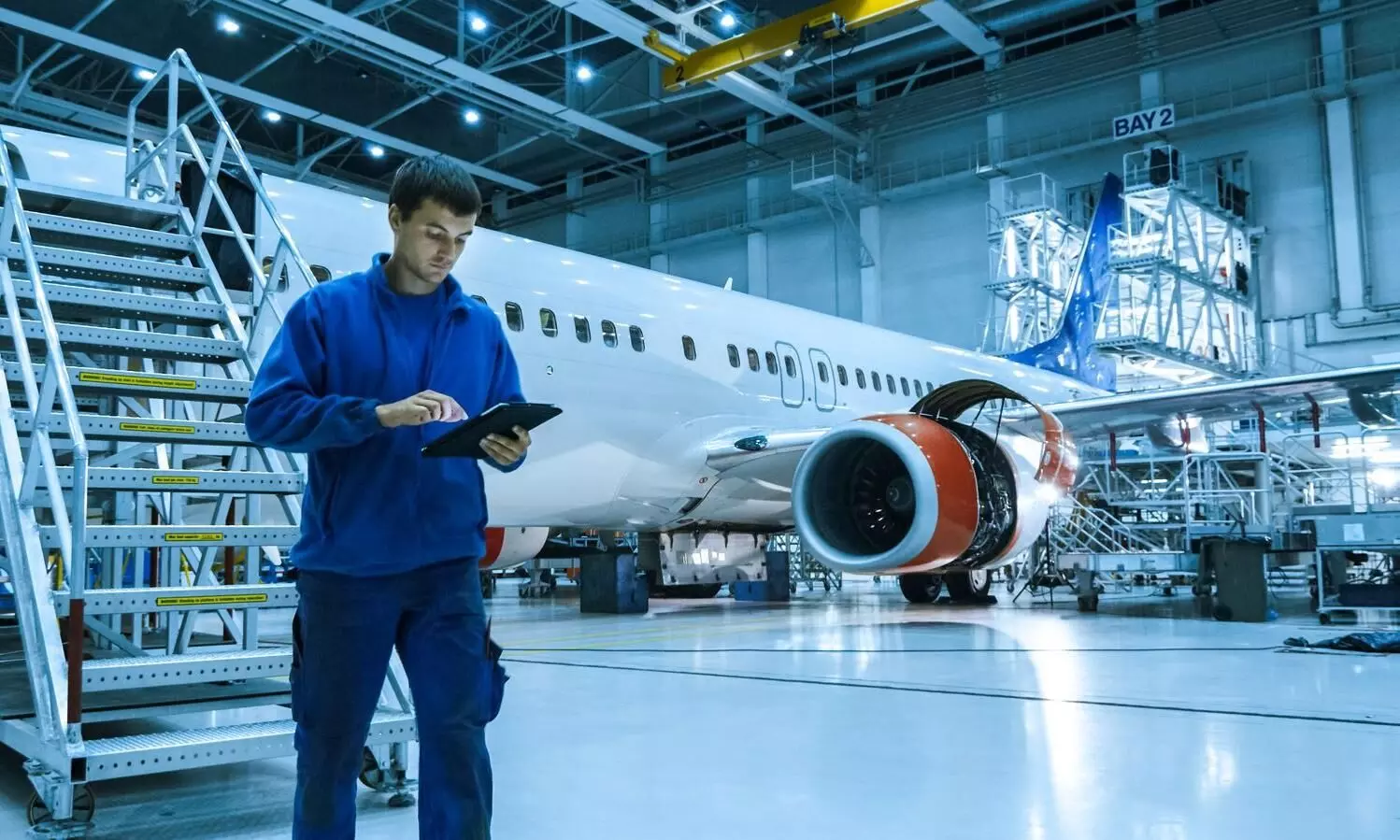 Adani Defence Systems & Technologies Ltd. (ADSTL), a subsidiary of Adani Enterprises and the defence manufacturing arm of Adani Group, has recently inked a definitive agreement to acquire one of India's oldest MRO companies Air Works which currently has a presence across 27 cities for an enterprise value of Rs 400 crore ($48.2 million).
The Adani Group which currently operates seven airports in India is expected to strengthen its civil aviation portfolio with this move as Air Works is one of India's largest independent aircraft maintenance, repair, and overhaul (MRO) companies with a 70-year-old legacy.
This development also follows that of Adani Group setting up one of India's first comprehensive aircraft MRO facilities in Nagpur that is slated to offer maintenance services in partnership with Indamer, an aviation services company.
Air Works was established in 1951 and has been a partner to global aviation OEMs, aircraft owners and operators, lessors, airlines, and the Indian defence services. It offers MRO services, heavy checks, line maintenance, cabin and interior refurbishment, exterior finishing and painting, avionics upgrades, retrofits, maintenance training, and redelivery checks.
Ashish Rajvanshi, CEO of Adani Defence & Aerospace spoke about the important role of maintenance, repair and overhaul in both the defence and civilian aerospace sectors. He said, "Given India's growth trajectory and the Government's focus to network the nation through a massive mesh of air connectivity, it is inevitable that the primary growth of India's airline and airport sector lies ahead of it. Air Works has impeccable proven capabilities and over its 70-year aviation legacy has successfully delivered several India-first and industry-first projects. Combine this with the Adani Group's capabilities and what we get is an entity that truly represents what an Atmanirbhar Bharat in a critical sector should look like"
Speaking to The STAT Trade Times on what changes for the 1500-strong team at Air Works, D Anand Bhaskar, MD & CEO, of Air Works Group told the publication, "What changes are capital and secondly the fact that they are into manufacturing and we are into servicing and therefore that combination will be potent. We are already into all four sub-sectors of aviation including Rotary Wing, private jet Fixed Wing, commercial, and defence so that itself gives us a very unique positioning in the market, which we can cross-utilize. What capabilities we have in general aviation, we can use in defence, what (capabilities) we have in defence, we can use in civil aviation and similarly for commercial. So that's a big advantage that we already have. Now we want to take that advantage to a new level where we are joining hands with a company which has capabilities in manufacturing. So manufacturing along with servicing will be a potent combination, especially for defence aircrafts."
With the Indian MRO market slated to grow from $1.7 billion to $5 billion by 2030, Bhaskar added that this development signals green shoots for the Indian MRO sector. "There is a huge growth potential now for India's MRO sector owing to, thanks to government's focus in the last seven years. Now Indian aircrafts no longer go out of the country for aircraft maintenance. In fact, we have been attracting business from countries like Vietnam, Myanmar, Bhutan, and UAE into the country which is a big change in itself. Now we can take this business to a different level, what with investments coming in, now OEMs tie-ups can happen, and we can move into components and engines which is the field to be in. That is where most of the forex is going out of the country, which we can then try to capture within the country."
Air Works has developed extensive operational capabilities within the country for key defence and aerospace platforms. "From the first P-8I aircraft Phase 32 checks to Phase 48 checks and MRO on the landing gear of the Indian Air Force's 737 VVIP aircraft, Air Works undertakes base maintenance for ATR 42/72, A320 and B737 fleet of aircraft from its EASA and DGCA-certified facilities at Mumbai, Delhi, Hosur and Kochi," a company release cited.