76% respondents say sustainability fundamentally changed the way industry operates: GE Aerospace Survey
A global survey of 325 aviation decision-makers in six countries shows alignment on and investment in sustainability but recognizes that accelerated support is needed to meet the industry's 2050 goal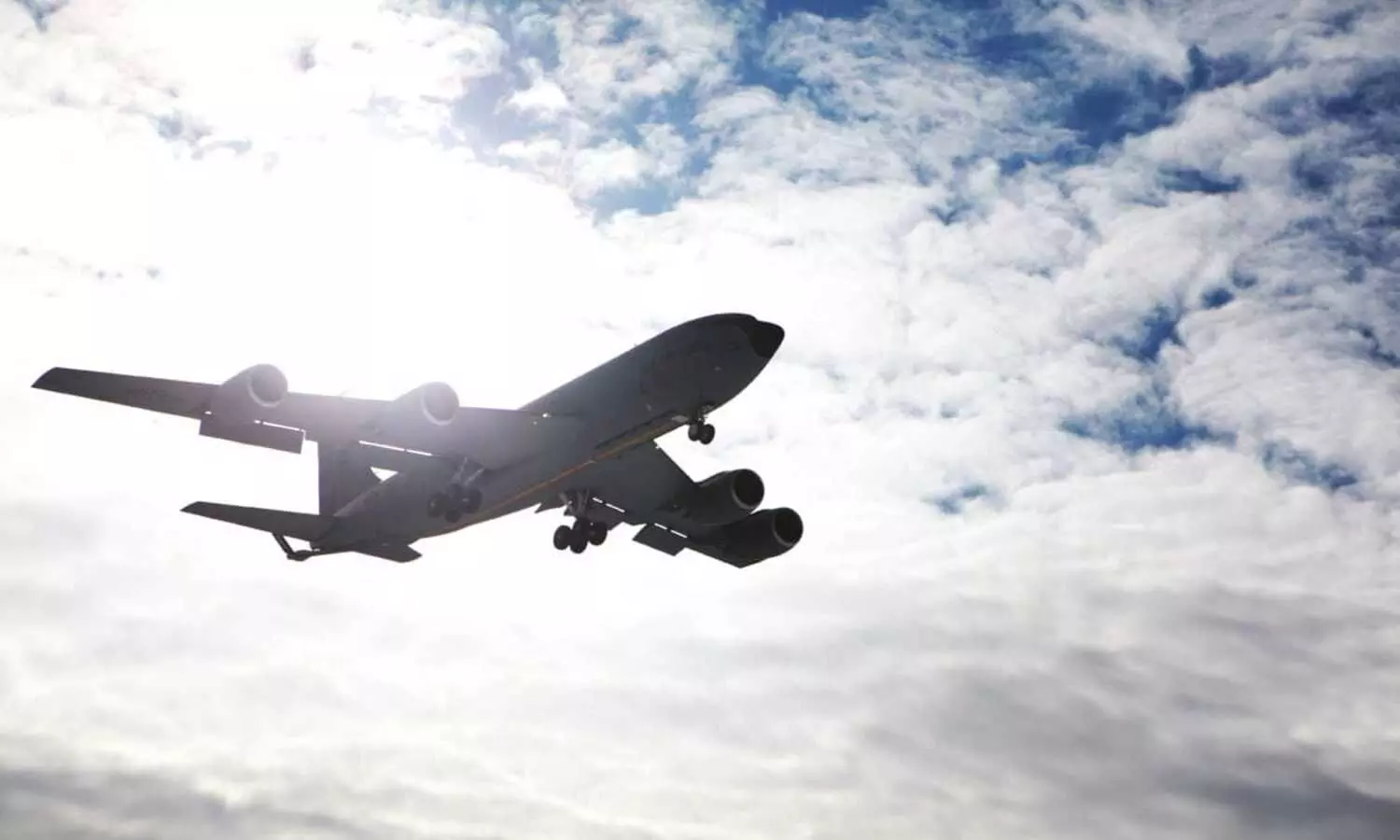 As the aviation industry prepares to gather for the Paris Air Show, a global survey of 325 aviation decision-makers in six countries shows alignment on and investment in sustainability but recognizes that accelerated support is needed to meet the industry's 2050 goal.
The survey, conducted by Ipsos on behalf of GE Aerospace, shows an overwhelming majority of companies say they are turning sustainability words into action, with 76% of respondents believing sustainability has fundamentally changed the way the industry operates and a majority of those with sustainability strategies in place indicating that their company sustainability investments will grow or remain steady, even amid rising inflation and risk of recession.
A plurality of respondents (30%) identify meeting the industry's sustainability goal as the top current challenge, surpassing supply chain (19%) and labor issues (11%). This mirrors the industry's broader sustainability push and the collective goal of reaching net zero CO2 emissions by 2050. A strong majority (88%) report that their organizations already have sustainability strategies in place, with most saying that sustainability strategies have already had a major or moderate impact on how their company operates (74%), invests (73%), and hires (62%).
Allen Paxson, Vice President and General Manager of Commercial Programs Strategy, at GE Aerospace, said: "These results show that the aviation industry is focused on the goal of achieving net zero CO2 emissions by 2050, while also recognizing the need to accelerate efforts and ensure all key stakeholders are on the playing field. With GE Aerospace and our partner engines powering three-quarters of the world's flights, we recognize the important responsibility we have to meet the industry ramp and do so more sustainably and more efficiently for our customers."
While a plurality (46%) believe the industry will meet its net zero goal by 2050, 32% say it will not, and 22% are unsure. On average, respondents believe the target will be met by 2055 and identify rising costs, budgetary pressure, supply issues, and energy resources as the biggest hurdles. 29% of respondents selected the government as the external group applying the most pressure to accelerate sustainability (followed by investors at 17%), with 61% showing a preference for incentives and policy support over mandates and regulation. Respondents rank increased sustainable aviation fuel (SAF) investment as the number one most important role for government to play in reaching the 2050 goal.
Respondents indicate that advancements in fuels and engines will play the biggest role in reaching net zero. One European sustainability executive noted that the transition to SAF shows the most immediate promise saying, "SAF is probably the leading alternative at the moment that meets the requirements we need in the short term, but the scale and cost of production is a huge barrier that we've got to overcome."
GE Aerospace began testing SAF in 2007, and today, all GE Aerospace and partner engines can run on approved SAF blends. The company, its customers, and partners are leading the way in the development of more efficient equipment, investing $2 billion in 2022 in aviation research and development.
CFM, a joint venture between GE Aerospace and Safran, targets a 20% reduction in fuel consumption and emissions in one generation compared to current engines through its Revolutionary Innovation for Sustainable Engines (RISE) program.
GE Aerospace is also collaborating with NASA and Boeing to develop a megawatt-class hybrid electric powertrain as part of its Electrified Powertrain Flight Demonstration project. CFM also plans to develop a hydrogen combustion engine for ground and flight tests with Airbus.
As per a company press release, these are the findings of a GE Aerospace/Ipsos poll conducted between May 2-11, 2023. For this survey, a sample of 325 aviation decision-makers ages 26+ from the U.S., U.K., China, India, the UAE, and France were interviewed. To qualify, respondents needed to work full-time at or own a company with 100+ employees in the aviation/aerospace, transport, logistics, or travel sector, have a role as a middle manager or more senior, and have all, part, or some of the decision-making responsibility or input in the aviation/aerospace, transport, or logistics areas.
The sample includes 57 respondents from the U.S., 56 respondents from the U.K., 50 respondents from China, 55 respondents from India, 55 respondents from the UAE, and 52 respondents from France.