Virgin Atlantic Cargo announces SAFc programme
Scheme supports Virgin Atlantic Cargo customers looking to better manage their carbon emissions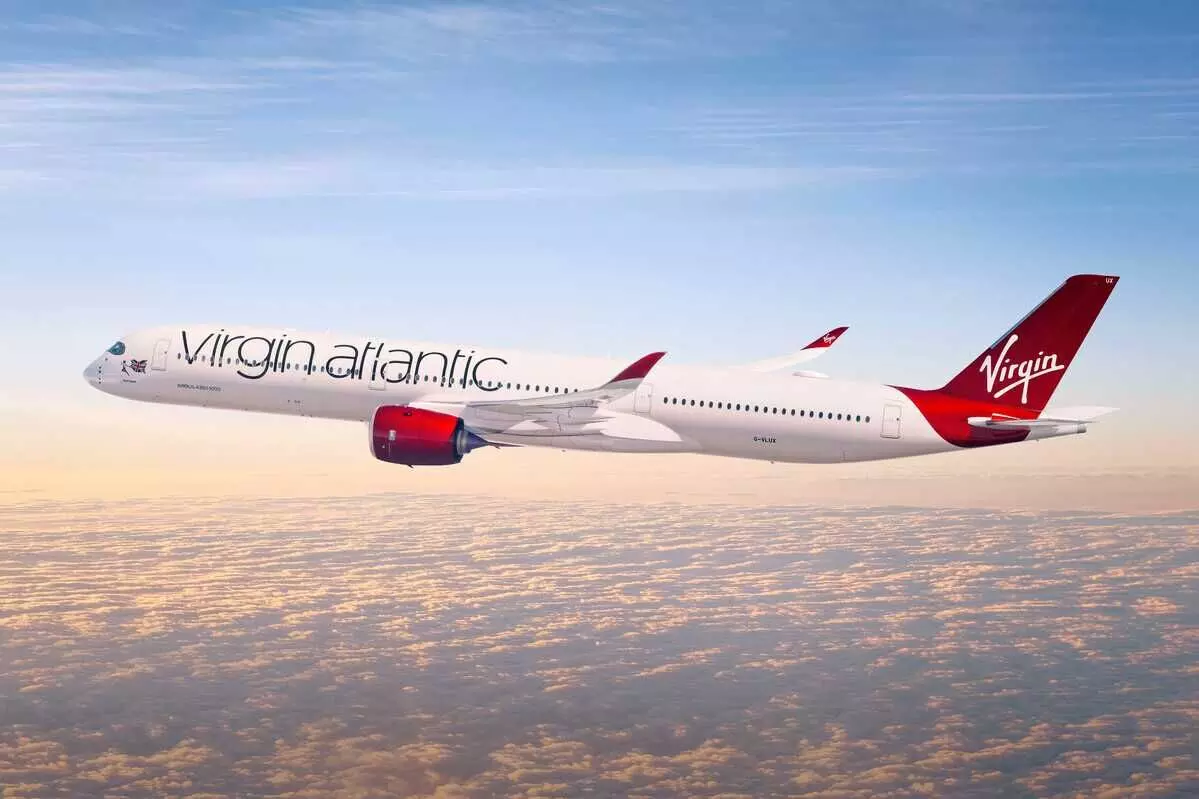 Virgin Atlantic Cargo has recently announced a Sustainable Aviation Fuel Certificate (SAFc) programme, designed to help freight forwarders and shippers manage their carbon emissions whilst demonstrating a joint commitment to scaling the SAF industry.
Customers participating in the scheme will contribute to the airline's purchase of SAF, receiving a SAF certificate for the associated scope 3 emissions reductions. Customers will also benefit from detailed insight into their Scope 3 air freight emissions via Virgin Atlantic Cargo's own air freight carbon calculator.
Developed in-house and independently certified, the calculator uses an industry-recognized methodology, and Virgin Atlantic's actual flight emissions data to provide powerful insights to participating customers, enabling them to take action on their carbon footprint.
DB Schenker is the first to participate in the scheme with the purchase of over several thousand tonnes of scope 3 emissions reductions. The global logistics service provider is continuously expanding its SAF-based air freight solutions.
The SAFc programme is driven by the airline's commitment to 10% SAF by 2030 on the pathway to Net Zero 2050. The scheme creates a broader industry coalition that can provide further proof of the demand and support needed to scale a UK SAF industry which is key to decarbonising aviation.
Virgin Atlantic's first UK SAF supply of 2.5 million litres of Neste Oyi neat SAF delivered to London Heathrow in 2022 is fuelling the programme. This is an important milestone as the airline scales its use and commitment to SAF in the UK.
Virgin Atlantic and Virgin Atlantic Cargo are committed sustainability leaders. The airline operates one of the youngest and most fuel-efficient commercial fleets across the Atlantic and has over fifteen years of supporting SAF development, including ambitions to fly the world's first 100% SAF transatlantic flight later this year.
Phil Wardlaw, Vice President and Managing Director, Cargo, Virgin Atlantic, commented, "It's through collaboration and partnership that we'll be able to find more sustainable ways to fly. Our new SAFc programme allows us to collaborate with customers and support them in making lower carbon choices to meet sustainability targets, easily understand their emissions and support future SAF contributions – a key step towards our Net Zero commitments."
He added, " We already have one of the youngest and most fuel-efficient fleets in the sky, but after this, SAF represents the greatest opportunity to decarbonise aviation in the short to medium term, but we still require cross-industry and Government action to support the commercialisation of SAF at scale, particularly in the UK. Our fuel programme will help us as we continue to work closely with our sustainability and cross-industry partners to find innovative solutions to achieve this goal."  
Thorsten Meincke, Global Board Member for Air & Ocean Freight at DB Schenker said, "Climate neutrality is an ambitious goal – but it must be our guiding principle. That is why we are steadily expanding our portfolio of fossil-free air freight solutions. We are delighted to be Virgin Atlantic Cargo's first partner for the application of SAF. Together, we provide our customers with new opportunities to make a substantial reduction in their carbon footprint."