Titan Investments, Ethiopian announce deal for 3 Boeing 767Fs
Ethiopian expected to take delivery of 1st aircraft later this month with second delivery planned for later this year.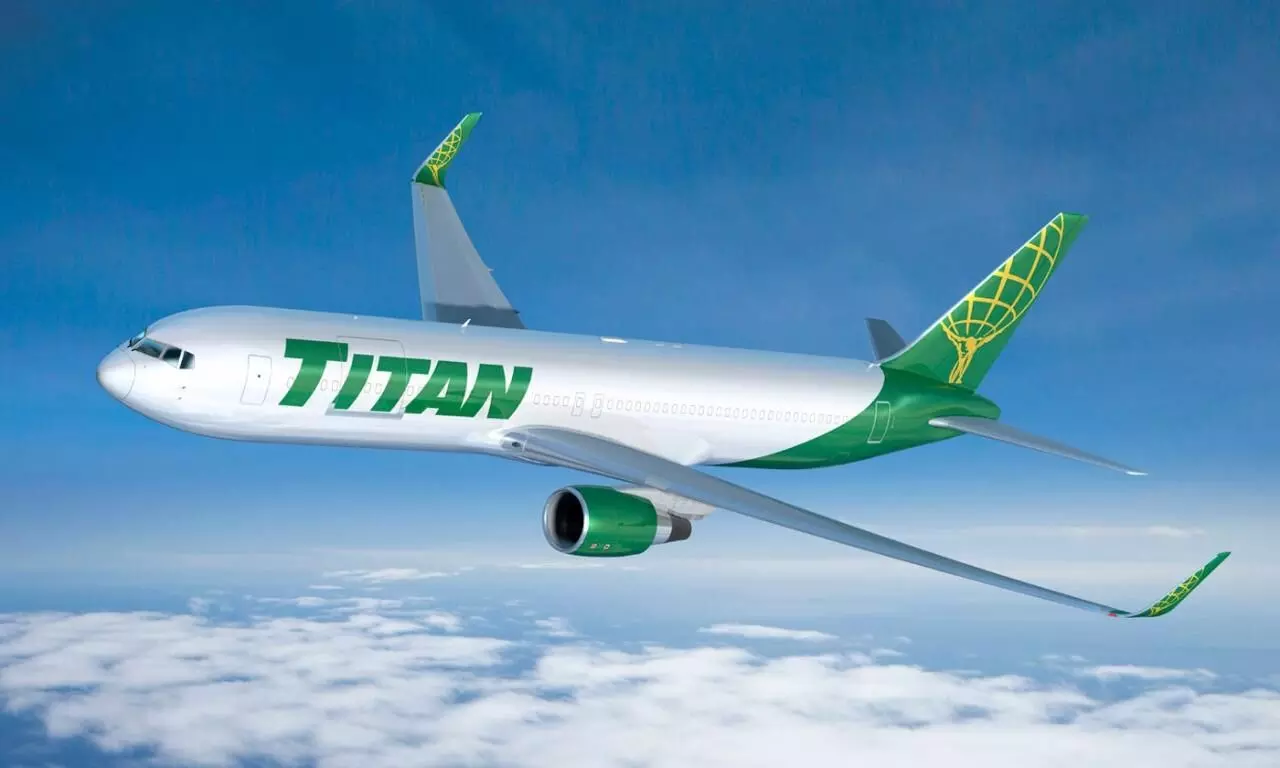 Ethiopian Airlines Group has signed a long-term dry lease agreement with Titan Aircraft Investments, the joint venture between Titan Aviation Holdings and Bain Capital Credit, for three Boeing 767-300ER converted freighters.
"We are delighted to welcome Ethiopian Airlines as a strategic customer and support its growing freighter fleet," says Michael Steen, President and Chief Executive Officer, Titan Aviation Holdings and Chief Commercial Officer of Atlas Air Worldwide. "We are honoured that Ethiopian Airlines recognises our industry and technical expertise and has placed its trust in Titan."
Ethiopian Airlines is expected to take delivery of the first aircraft later this month with the second delivery planned for later this year, and the third aircraft planned for 2023, according to an announcement by Atlas Air.
The addition of these three aircraft brings Titan Aircraft Investments' freighter fleet to 10 aircraft, five of which are Boeing 767 converted freighters, the release added.
Ethiopian Airlines Group CEO Mesfin Tasew says: "This dry lease agreement will be fundamental to our fast growing cargo operation as Ethiopian is a key global player in the air cargo business. We are glad about the partnership with Titan Aircraft Investments to enhance our capacity with three more B767 converted aircraft in addition to the existing nine widebody freighters and four B737 converted aircraft."
Titan Aviation Holdings, a subsidiary of Atlas Air Worldwide and a freighter-centric leasing company, is now the third largest freighter lessor globally by fleet value, owning and/or managing 33 aircraft worldwide with a book value of over $1.5 billion.
Bain Capital and Titan have committed to provide $360 million and $40 million equity, respectively, for Titan Aircraft Investments to acquire aircraft with an anticipated portfolio value of approximately $1 billion.
Ethiopian currently operates nine B777 freighters and four B737-800 freighters. It will add five more brand new B777 freighters in the next three years besides its plans to buy five new generation Boeing freighters, the B777-8, to be added into its fleet by the end of this decade.