Titan, ASL Aviation Holdings announce long-term dry lease agreement for a Boeing 737-800SF
Titan Aviation Holdings, a subsidiary of Atlas Air Worldwide Holdings, Inc., will manage the aircraft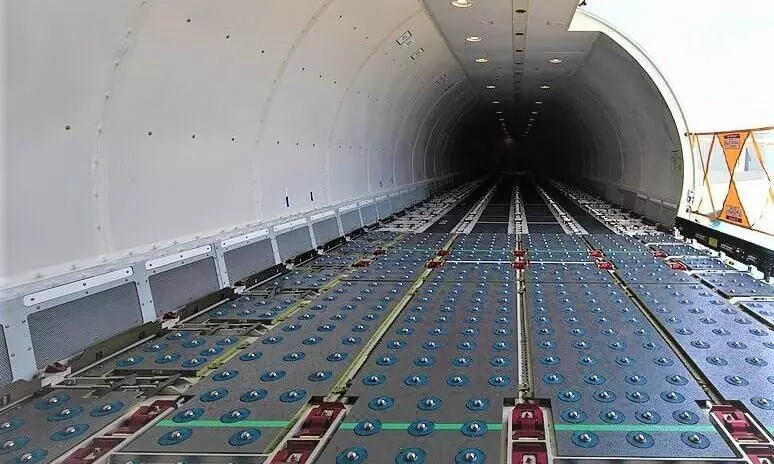 Titan Aircraft Investments, the joint venture between Titan Aviation Holdings, Inc. and Bain Capital Credit, today announced the placement of a Boeing 737-800SF converted freighter on a long-term dry lease with ASL Aviation Holdings. Titan Aviation Holdings, a subsidiary of Atlas Air Worldwide Holdings, Inc., will manage the aircraft.
"We are honored that ASL has placed its trust in Titan and we look forward to growing our new partnership in the future," said Michael Steen, President and Chief Executive Officer of Titan Aviation Holdings and Chief Commercial Officer of Atlas Air Worldwide.
Fergus Wilson, ASL Aviation Holding's Group Fleet and Leasing Director, said "We are looking forward to this B737-800SF entering service with ASL in the coming weeks and to a successful business relationship with Titan. The aircraft's arrival will mark another step forward in ASL's fleet renewal program which has already seen our 737-800NG fleet outgrow our 737 classic fleet."
Titan Aviation Holdings, a subsidiary of Atlas Air Worldwide, is a freighter-centric leasing company that provides dry leasing solutions to airlines worldwide. Titan's fleet of cargo aircraft support customers, including international flag carriers, express operators, e-commerce providers, and regional and domestic carriers. Titan's deep airfreight domain expertise and innovative asset management solutions help customers quickly ramp up their aviation operations while minimizing capital investment.