Swiss WorldCargo celebrates first SAF- compensated cargo shipment
Swiss WorldCargo gladly witnessed a growing willingness among its customers to compensate for the carbon emissions of their cargo shipment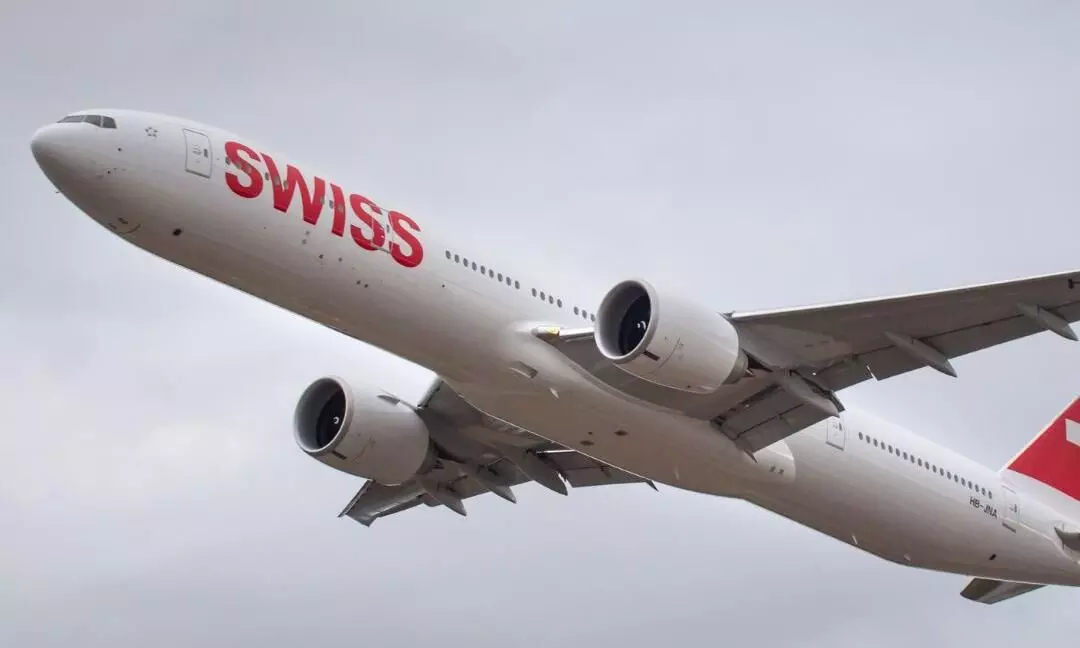 Recently, Swiss WorldCargo's first SAF-compensated cargo shipment departed from Barcelona, heading to Zurich, with Narita as the final destination. This flight represented an important milestone for Swiss WorldCargo, as it brings the division a significant step closer to SAF leverage and, thus, to a greener future in aviation.
According to the Swiss WorldCargo colleagues supervising the transfer process at the Zurich airport, the handling went smoothly, and the cargo could proceed to its final destination, landing safely and on time in Narita. The successful delivery of this life-saving medicines shipment was also made possible by the professional coordination of the forwarding agent PHSE, a leading company in pharmaceutical logistics.
The cargo flight was carefully planned, focusing on the specific handling requirements crucial for the shipment's transportation, with timing being of utmost importance: a fast turn-around was guaranteed, and the shipment arrived on time in Narita.
Swiss WorldCargo gladly witnessed a growing willingness among its customers to compensate for the carbon emissions of their cargo shipment. The division is therefore thrilled to announce the successful delivery of the first SAF-compensated shipment on its network.
The compensated cargo shipment is only the first of a regular series of SAF-compensated cargo transport that the customer has agreed to ship with Swiss WorldCargo until the end of March 2023.
Swiss International Air Lines (SWISS) is Switzerland's largest air carrier. With one of Europe's most advanced and carbon-efficient aircraft fleets, SWISS is a premium airline that provides direct flights from Zurich and Geneva to keep Switzerland connected with Europe and the world. Its Swiss WorldCargo division offers an extensive range of airport-to-airport airfreight services for high-value, time-critical and care-intensive consignments.