Global crunch in aviation workers hits air cargo momentum
With the Covid pandemic came a slowdown followed by a spate of unprecedented layoffs in aviation. However, as capacity returns and a busy summer season looms, acute labour shortages and worker discontent with the industry is choking the sector and its reverberations are being felt globally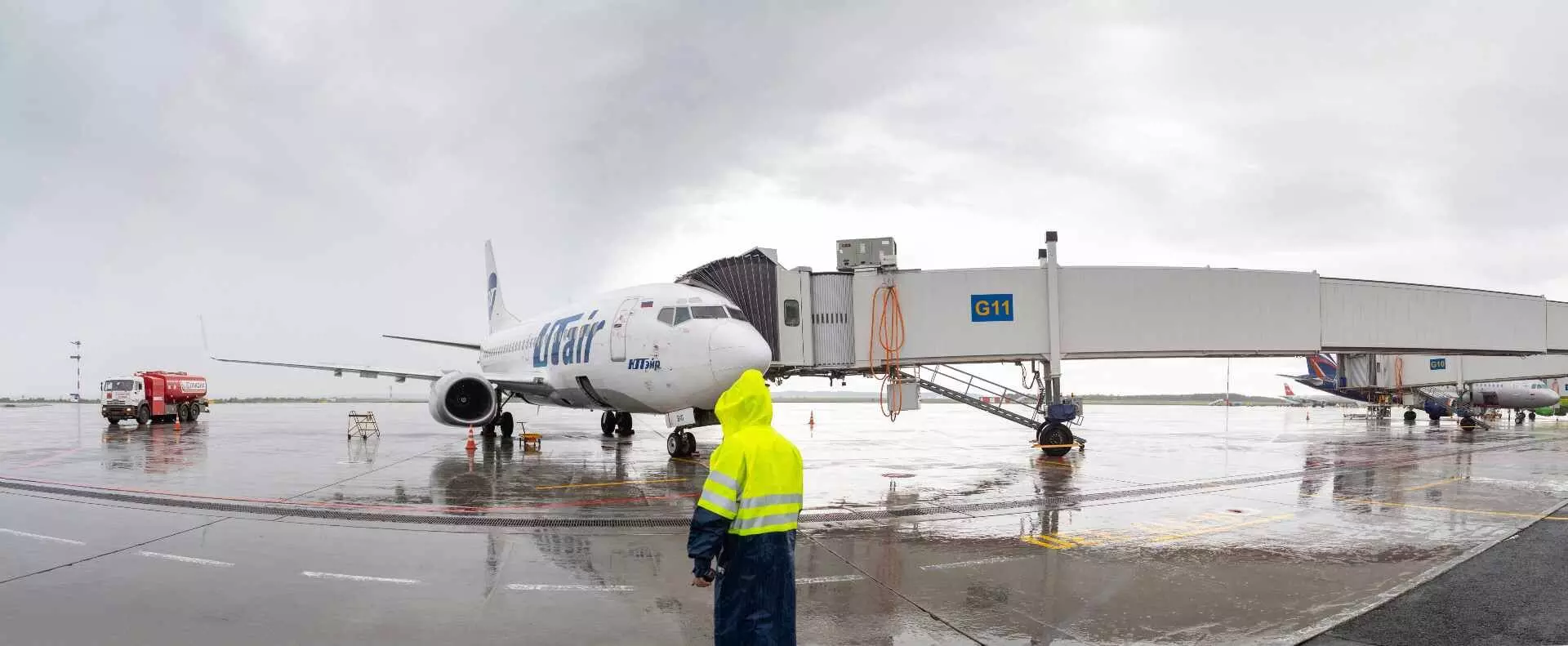 On July 26, German national air carrier Lufthansa announced that it will cancel most of its flights in Germany owing to workers moving to strike over pay rise. The strike would reportedly involve 20,000 ground employees involved in ground and freight handling, administration, maintenance, and security.
Lufthansa is slated to have called off its entire flight programme at its hubs in Frankfurt and Munich as a result, even as Germany's main worker's union Ver.di, announced that Frankfurt, Munich, Cologne-Bonn, Dusseldorf, Hamburg, Hannover, and Stuttgart airports would be affected by these strikes.
Close to 500 flights were scrapped in Italy on July 17 owing to staff agitation and four-hour walkouts. These involved staff of low-cost airlines and air traffic controllers, while the Italian transport ministry told the press that the strikes were called by workers for Ryanair, EasyJet, and Volotea airlines. Airline workers were reportedly seeking better pay as well as improved working conditions, including meals on long shifts.
On July 2, more than 900 or 55 per cent of IndiGo flights were delayed owing to the mass sick leave of the airline's staff over discontent attributed to pay. IndiGo had earlier cut 30 per cent of pilot salaries as a cost-cutting measure and later suspended many pilots in April this year who had protested over the issue.
These latest developments from across the world sum up the state of instability and chaos that has plunged airports, airlines, and cargo operations into utter chaos globally, owing to severe labour issues that got exacerbated due to the pandemic, the Russia-Ukraine war, China's Covid restrictions, inflation, and other macro-economic factors.
Since the airline industry began its peak summer season, there has been a spate of airlines having cancelled flights, cargo planes being redirected, and cancelled owing to a shortage of crew and ground handling staff.
As a result of these disruptions, the bottom lines of airlines are expected to take a hit and the reduced capacity from cargo holds is set to derail the sector and lead to inflation in air freight prices.
Kim Winter, Global CEO, Logistics Executive Group, says the service levels in the industry are not expected to return until the second quarter of 2023 at least. He said, "This is an industry which is high contact, customer-facing, where delivery is time critical, it requires long hours, quite often it is thankless, has repetitive tasks, is often dangerous and challenging at times. And it is not work, that you can do from home. It has to do with handling freight, passengers, and time-critical shipments. Now those people had to go and get employment in other industries due to the pandemic and don't want to go back into aviation as they found it to be stressful. So essentially a lot of people who left the industry during the pandemic were disillusioned."
Spillover effect
The disillusionment is real with the aviation sector reportedly seeing 2.3 million job losses globally during the pandemic, with jobs related to ground handling and security making up the majority. According to the International Air Transport Association (IATA), the cargo handling industry also managed to lose thousands of workers during the pandemic leading to a "severe shortage" of skilled ground handlers to move goods. This was owing to layoffs, or workers moving into other occupations and finding or seeking flexible work options.
As per a 'Covid-19 Analysis Fact Sheet' by the Aviation Benefits Without Borders portal, as of September 2021, 44.6 million jobs were deemed to be "at risk" and subsequently fall, from those that were normally supported by aviation.
Further, the report cited that there was a -50% reduction in the employment supported between the pre-Covid and post-Covid (end of 2021) period across the world. Among the hardest hit would be Asia Pacific ( -58%), Africa (-51%), the Middle East (-47%), Latin America and Caribbean region (-43%), Europe (-40%), and North America (-34%).
The report also cited that direct aviation jobs (at airlines, airports, manufacturers, and air traffic management) will fall by 2.3 million (a 21% reduction compared with the pre-pandemic situation).
"Cargo operations in some key hubs have experienced a shortage of staff which has had an impact in some cases in flights not being able to be loaded. In particular, the Chinese policy of zero tolerance for Covid cases has had an adverse impact on staff availability. In other countries, staff shortages have been caused by lack of qualified staff applying for vacant positions but more impactful has been the delays experienced in getting staff approved by the appropriate authorities in terms of security checks and certification," Glyn Hughes, Director General of The International Air Cargo Association (TIACA) told The STAT Trade Times.
A difficult summer in Europe
Trouble began brewing at European airports in the first quarter of the year as aviation saw a rebound and cargo volumes began limping back to pre-pandemic levels.
Cancellations began to hurt both civil aviation and cargo operations as belly capacity diminished further. As per Seabury, close to 65% of cargo capacity from mainland Europe and the UK is owing to belly space in passenger aircraft. Airfreight is currently 51% of the total transatlantic trade value. Reduction or caps on flights, delays, cancellations, and rerouting dominated the headlines across Europe.
In the first week of July, both passenger and freighter airlines cancelled flights to and from Frankfurt Airport as it announced that "cargo traffic can also be affected by disruptions, longer wait times and flight cancellations" owing to "traffic peaks". Frankfurt Airport operator Fraport recently announced that it may be looking to apply to the German transport ministry for a reduction in the number of flights per hour from 96 to 88.
Heathrow Airport in London announced a cap on the number of daily departures of passenger numbers to 100,000 from July 12 to October 29. Similarly, Gatwick Airport announced that it would have a cap of 825 flights per day for July and 850 in August.
Amsterdam's Schiphol Airport had announced that it is limiting the departing flights in July and August and also wrote to airlines to cancel flights to avoid delays and overcrowding. Further, the reduced availability of freighters because of the Russia-Ukraine war, China's Covid-led restrictions, softer consumer demand, and labour constraints have also hit operations at the Amsterdam Schiphol Airport. Dutch airline KLM had also stopped moving cargo on some flights to Schiphol in a bid to relieve pressure on its ground handlers.
"Cargo operations in some key hubs have experienced a shortage of staff which has had an impact in some cases on flights not being able to be loaded."- Glyn Hughes, TIACA
Meanwhile, embargos on certain non-priority cargo were announced by some airlines like the German carrier Lufthansa Cargo, earlier this month.
Owing to strikes, Lufthansa Group and subsidiary EuroWings cut 3000 flights from its Frankfurt and Munich hubs, owing to staff crunch and short-notice sick calls from the crew. Lufthansa Cargo has recently reported an easing in the situation at its Frankfurt hub but it is still slated to continue to divert some freighters to Munich for July.
Frankfurt, which is among the busiest cargo hub in Europe, had in fact asked cargo airlines to reduce flying in a bid to manage staff shortages. A Fraport spokesperson told the publication, "The measures taken by Fraport and passenger and cargo airlines are helping to stabilise operations. However, special situations such as shifts in rotation, severe weather conditions, or congested airspace can have a negative impact on operations. Thanks to extensive recruiting measures, we have already been able to hire more than 1,000 colleagues. Nevertheless, recruitment will continue, as we still need several hundred new employees due to the special challenges we face. However, the entire industry is also currently feeling rising sickness rates due to high workloads and Coronavirus. Together with our partners, we are doing everything we can to be able to handle cargo as smoothly as possible (at the moment on average 5,000 tonnes of cargo per day) and give our passengers a good start to their vacations."
Meanwhile, in Britain, Heathrow airport has been staring at strike action from employees at British Airways (BA) owing to pay issues. However, IAG Cargo, the cargo arm of BA's parent company - International Airlines Group (IAG) has said that BA's recent decision, made earlier this month to cancel more than 10,000 short-haul flights between August and the end of October out of the UK is not likely to impact the cargo operations. Later in June, however, IAG Cargo announced its "biggest ever recruitment drive", with 500 roles available.
Staff strikes for pay and better working conditions also managed to destabilise operations at the Paris Charles de Gaulle airport, which subsequently witnessed flight cancellations and schedule changes in June. Incidentally, Air France-KLM was forced to cancel 85 flights in one day due to a strike at Paris-Charles de Gaulle airport, and about three times that number due to snags at Schiphol airport in this period.
Scandinavian carrier SAS AB, which is looking at putting in place a $3 billion restructuring plan, also reportedly faces possible pilots strike. Almost 1,000 pilots in Denmark, Norway and Sweden are also reportedly planning a 'walk-off' this month, after they failed to reach a new collective labour agreement with the airline. Aviato, which is Brussels Airport's job centre, is launching a recruitment drive to fill more than 1000 jobs at Brussels Airport.
North America & Canada
Compared to Europe, the chaos in North America was slightly contained. Even then, US airlines have reportedly cancelled more than 21,000 flights or about 2.7 per cent of the scheduled total flights. This may be chalked up to many US airlines like American, Delta, United, and SouthWest having begun their recruitment process back in the middle of 2021.
However, airlines in America ​cancelled nearly 700 flights in a single day in the US in late June after they were unable to handle the surge in travel demand, and lack of staff, pilots, and crew. The public holidays of Memorial Day (May 29) and July 4, both of which are federal holidays for Americans, saw a scarcity of pilots and added more chaos to the current situation.
"Our partners have been in a continuous state of hiring, onboarding, training, but I would say well over 100 staff were hired in the last year alone."- Mammen Tharakan, Edmonton International Airport
American aviation is also faced with a pilot shortage, even as layoffs coupled with a slower rate of training and licensing have made many major airlines trim capacity and rethink growth. While things in the US are expected to improve post-Labour Day, chaos may soon ensue come Thanksgiving and Christmas time, say experts.
Canadian carrier Air Canada in June said that it will be forced to make meaningful cancellations of flights in July and August and that it would slash 15% of its flight schedule in this time period.
Meanwhile, Canadian carrier WestJet Airlines also said it will operate 25 per cent fewer flights than in 2019 levels. Toronto Pearson International, Canada's busiest airport experienced delays and flight cancellations owing to staff shortages. Montreal's airport was also reportedly contemplating reductions to both "frequencies and destinations".
Apart from pilot shortage, strikes over exhausting work schedules and pay and benefits by pilots, stringent Covid protocols, and stressful work environments are also forcing aviation employees to quit and turn their backs on the sector. However many airports have also managed to buck the trend, like Edmonton International Airport (YEG) in regards to overall cargo operations.
'Preparedness' for peak season worked wonders for YEG, shares Mammen Tharakan, Director, E-Commerce, Cargo & Aviation Real Estate at YEG. He said, "Our partners have been in a continuous state of hiring, onboarding, training, but I would say, well over a 100 staff were hired in the last year alone. Further, the airport authority supported the hiring efforts of our partners by hosting job fairs in advance of anticipated peaks and promoted open roles in collaboration with various surrounding municipalities, chambers of commerce, etc. The employee experience is elevated given the many off-terminal services available on-site at Edmonton's Airport City Sustainability Campus, including a shopping mall, several entertainment options, restaurants, fast food services, and much more. The positive living environment in the Edmonton region also contributes to a pool of available and willing talent with relatively high wages, low-income taxes, no provincial sales tax, and affordable house prices."
According to a report by analytics firm Data Wazo, some 54 per cent of flights to the four largest Canadian airports were bumped off schedule, in the seven days between June 22 and 28. More than 44 per cent of the 4,815 flights were delayed while 8.5 per cent were scrapped altogether.
Despite e-commerce volumes surging across the US and Canadian airports, the shortage of ground handling staff held back their growth potential.
"The pandemic has accelerated e-commerce growth by 5-10 years, but the pandemic also exposed a lot of deficiencies in cargo handling. Many believe that cargo handling, a key area in the life of airport operations, is not merely a Covid problem but rather one that has been there from before," Milton de la Paz, VP of airline relations and cargo service development at Dallas/Fort Worth International Airport (DFW), reportedly told a publication.
Australia
Weather conditions, school holidays, and staff shortages also kept Australian airports under duress. Incidentally, the ground crew from Emirates-owned dnata, which provides handling for 20 odd airlines, also took the first step to industrial action recently and announced that they will apply with the Fair Work Commission to hold a vote to strike over the ongoing disputes over pay and conditions.
This could affect the operations of Sydney, Melbourne, and Brisbane airports, which are already under duress. In April, Qantas and Jetstar have reportedly hired more than 1,000 operational crew and ground handling suppliers and are said to have grown their workforces by 15 per cent.
"Candidate retention has now become even more important than it ever was before for logistics and supply chain today and for aviation in particular."- Kim Winter, Logistics Executive Group
While Australian airlines were also affected by weather, Covid, and other illnesses among airline crew, the Australian Airports Association CEO James Goodwin said that the aviation industry had been finding it harder to attract staff back to the airport owing to the 24-hour nature of the work. Figures shared by the Australian Bureau of Infrastructure and Transport Research Economics revealed that only 63 per cent of Qantas, Virgin, Jetstar, and Rex Airlines made it on time in June while just 61.9 per cent departed when scheduled.
Around 5.8 per cent of flights were cancelled, thereby pegging this June with the worst on-time performance figures since November 2003, when the data began to be recorded. The cancellation rate was reportedly more than double the long-term average figure of 2.1 per cent.
Middle East
Incidentally, it was a problem of plenty for some Middle Eastern carriers like Qatar Airways who were inundated with 20,000 job applications in response to a call for 900 additional pilots, revealed Akbar Al Bakar, the Group CEO.
"I do realise that in other regions of the world there is a shortage because people got into the bad habit of working from home and that has also given them the feeling that jobs are available where they can work remotely, so they don't need to go to an industry that needs hands-on people," Al Baker told a publication.
Experts claim that many middle eastern countries offer a 4.5 to a 5-day week resulting in professionals having more room for a work-life balance and reporting higher work satisfaction.
Thomas Schürmann, Head of Cargo Operations & Delivery, Etihad Cargo, told the publication, "In terms of freighter cancellations, Etihad Cargo has not cancelled any services to or from Europe due to staff constraints and shortages. If and where there are constraints, Etihad Cargo is proactively working towards solutions as required, such as rerouting flights through alternative gateways and utilising our extensive network of road feeder services."
Schürmann added, "We do not limit this proactive approach to our scheduled routes but also provide ad-hoc services when required. We also have the option of re-routing shipments through Etihad's expansive passenger network across Europe, enabling us to provide a reliable service for our customers and mitigate the risks of staff shortages."
While Africa's airlines and airports did not see the same level of chaos as their European counterparts, their recovery and sustainability are closely linked to the north-south traffic flows. Thus the effects of these disruptions may be seen in the coming months as many airlines struggle to stay afloat on the continent.
Asia
In Asia, Hong Kong's flagship carrier Cathay Pacific's workforce had shrunk by 37 per cent, and it had shed close to 5,900 jobs in 2020 following a restructuring. It is currently however looking to add 8,000 new staff across its subsidiaries. In one of its biggest recruitment drives, Changi Airport is looking to fill 6,600 vacancies in a job fair recently and is also looking to reopen two of its terminals that closed during the pandemic to meet the seasonal rush.
India
Meanwhile, the Indian aviation industry which is reportedly the third-largest aviation industry globally is also in a state of flux owing to labour unrest and many airlines have been bleeding post the pandemic.
Airlines in India are also dealing with pilot shortages and managing the crisis by hiring commercial pilots from overseas. But currently, foreign pilots are not given long-term licences by the Directorate General of Civil Aviation (DGCA) and it requires them to renew their licence every year. As per recent reports, India would need 1,000 to 1,200 new pilots each year against the current 6-700 commercial pilots entering the industry.
Following IndiGo's mass sick leave incident in July, the low-cost Indian airline has since hiked the salaries of pilots and crew members by eight per cent with effect from August 1.
Debt-ridden Jet Airways had reduced its 16,000-strong staff to 3,200 in 2019, as it halted its operations, following which many employees also shifted to other sectors. Jet Airways and newbie Akasa Air have since taken to the skies and are looking to retain talent, with Jet trying to hire back its old employees. In a bid to lure and retain new talent, Akasa is also planning to offer stock options to its staff.
Post pandemic pilot shortage
As per a recent forecast by international management consulting firm Oliver Wyman, the demand for pilots will outstrip supply in most regions globally between 2022 and 2024 – and continue to worsen over the next decade.
"If and where there are constraints, Etihad Cargo is proactively working towards solutions as required, such as re-routing flights through alternative gateways and utilizing our extensive network of road feeder services."- Thomas Schürmann, Etihad Cargo
As per insights shared on its portal, Geoff Murray, Partner at Oliver Wyman cited, "We now expect global aviation to be short by nearly 80,000 pilots by 2032, absent a downturn in future demand and/or strenuous efforts by the industry to bolster the supply of pilots."
The way forward
Speaking about retaining talent, Winter added, "Candidate retention has now become even more important than it ever was before, for logistics and supply chain today and for aviation in particular. Nowadays people will change their jobs every two to three years, so aviation companies can rotate people around different roles to retain them, similar to what Maersk does. The industry needs to look at mechanisms such as incentives for performance, which is often not the case in an airline or air passenger and cargo side. They need to look at innovative ways in offering flexibility for staff, better working conditions and better pay to employees."
KPMG's recent Future of Supply Chain report, released this January, cites that in a bid to overcome the various issues many supply chain and logistics businesses are facing, the industry needs to embrace digital technologies to create a resilient supply chain.
One way forward could be to embrace Intelligent Automation (IA) which when embedded in the processes across the supply chain, can result in increased staff productivity, capacity, and service levels.
Glyn Hughes of TIACA told the publication, "We must revise the recruitment manual to align with today's workforce motivations and expectations. We must focus on continual staff development to retain a workforce with career-building and value-adding prospects. We must automate and use other tools such as robotics to support physical staff in performing duties with increased productivity and efficiency. Competition for the future workforce will be intense, so we need to build a compelling case as to why working in air cargo is so beneficial and necessary for a successful global economy and a successful global society."
All things considered, it remains to be seen if this staff shortage in aviation is the tail end of the post-pandemic fuelled 'great resignation' or if it is 'the great reset'!