Aviagen's recent poultry shipment via QR Cargo launches Copenhagen as a new trade route
This first shipment launches Copenhagen as a new trade route to transport Aviagen's chicks to locations all around the world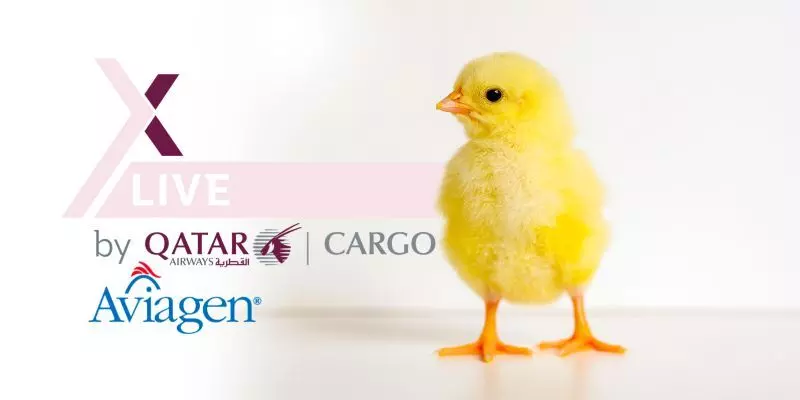 Qatar Airways Cargo welcomed very special guests on board recently. As per a recent social media post by Qatar Airways Cargo, Aviagen's debut with an international shipment of day-old chicks from Copenhagen in Denmark transited through its specialized climate control centre in Doha.
This first shipment signifies the start of a carefully orchestrated long-term business partnership between Qatar Airways Cargo and Aviagen, which launches Copenhagen as a new trade route to transport Aviagen's chicks hatched at Baekke to locations all around the world.
Miguel Rodríguez MBA, Senior Manager Cargo Climate Control Products at Qatar Airways Cargo said, "Aviagen is an important customer, and we are committed to delivering on the specific requirements of transporting day-old chicks. With our extensive network and fleet of belly-hold flights and freighters connecting out of the state-of-the-art climate control centre at our Doha hub, we are able to provide seamless global transport for these precious animals, contributing to the sustainability goals to end hunger and provide communities with safe food supplies."
Qatar Airways Cargo's IATA CEIV Live-certified Next Generation Live Animals service includes a dedicated day-old chick process that has been fine-tuned to ensure minimum transit exposure, attentive handling, proper hydration, and optimum temperatures.
Aviagen is a leading poultry breeding company based in Huntsville, Alabama, US., with operations across the UK, Europe, Turkey, Latin America, India, Australia, New Zealand, and the US, and joint ventures in Asia.
As per a press release on Aviagen's website, recently on November 24, Aviagen delivered close to 36,000 day-old chicks to its customer Provita Breeder in Bangladesh. The chicks were hatched at the Aviagen hatchery in Baekke, Denmark, and shipped from Copenhagen Airport (CPH) with Qatar Airways Cargo via Doha. This represents a brand new trade route for Aviagen in its ongoing stride to feed the world with a healthy and accessible source of protein, cited the release.
"A colder climate and concerns for bird health and welfare have in the past precluded shipment from CPH or Copenhagen Airport. However, amid growing Avian Influenza concerns, Aviagen has taken added measures to ensure the chicks are kept in temperature-controlled conditions from the hatchery to the aircraft. These measures will keep day-old chicks safe and warm, even in the winter months. CPH has now become a new trade route to transport chicks hatched at Baekke to locations around the world. This represents the first international shipment for Aviagen from CPH. The project has required immense behind-the-scenes preparation."
"Thank you to the Baekke team for going above and beyond to make this shipment happen. You are the "people behind the bird," and due to your tireless efforts, we have taken another important step in supply security. The shared mission of Aviagen and our industry colleagues is to feed the world with sustainable, affordable, and nutritious poultry meat." said Aviagen CEO Jan Henriksen.