Latest International Air Cargo News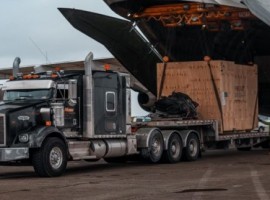 Antonov Airlines has transported essential pharmaceutical machinery from Germany to the USA, where it will be used for the...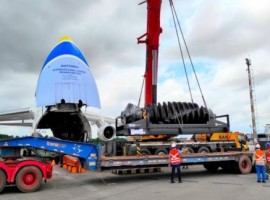 Antonov Airlines has safely moved 370 tonnes of new machinery parts on three AN-124 flights to a mine in...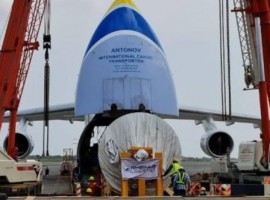 The cargo carrier used loading equipment designed by its in-house engineering team, while the external cranes for loading...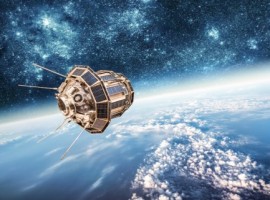 Space logistics, now in an embryonic phase within the logistics industry, represents a potential niche as tens of thousands...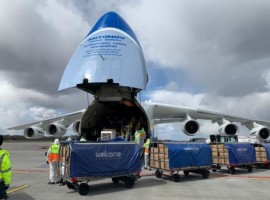 The largest aircraft in the world has a 250-tonne capacity and is ready to help with high volume or...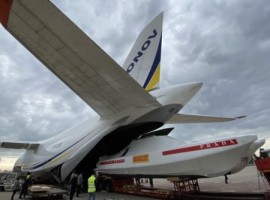 The yachts were carried by AN-124-100 Ruslan aircraft for three separate racing teams from Italy, the UK and the...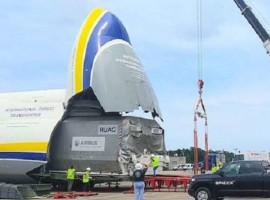 The satellite was carried from Airbus Defence and Space's facility in Toulouse by one of the airline's seven Antonov-124-100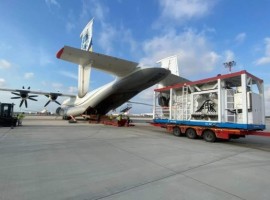 Antonov Airlines delivered a container loaded with winches and equipment weighing almost 30 tonnes from Ostend (Belgium) to Istanbul...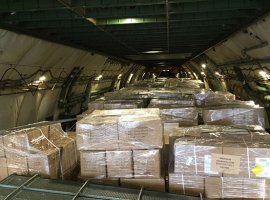 Antonov Airlines' AN-124-100 airplanes perform flights to carry cargoes necessary to fight the coronavirus from China to European countries.