Hamburg's first start-up for digitisation rakes in positive interim results
DAKOSY consolidates position as a software solutions provider for 40 years, setting IT standards for transparent supply chains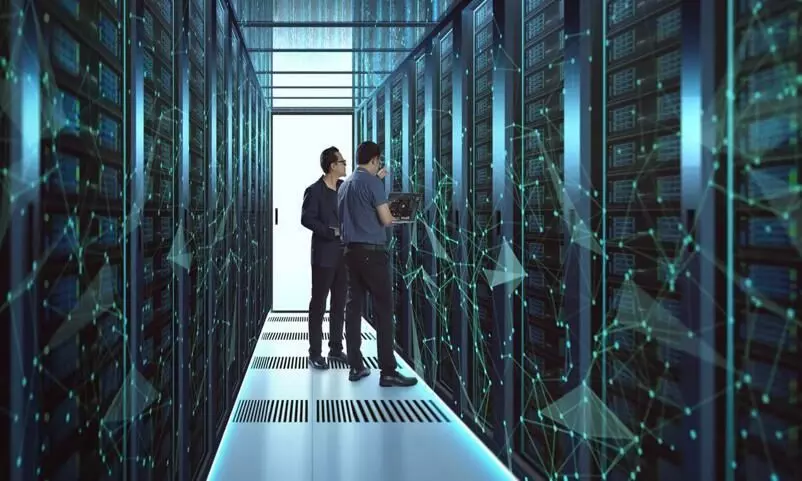 Hamburg-based DAKOSY – a software start-up specialising in digitisation – is ringing in its 40th anniversary this year. Founded in 1982, DAKOSY provides IT solutions for customs clearance, international freight forwarding and supply chain management.
Following its initial success in the port industry, DAKOSY made a successful foray into air cargo logistics. The software provider followed the example of its Port Community System at the Port of Hamburg, and began to build a digital cargo community platform at Frankfurt Airport in 2009.
Ulrich Wrage, DAKOSY's CEO, pointed out the gains in efficiency that have been achieved since then citing an data point, "When all parties involved use our platform for their imports, airfreight shipments can be handled at the airport and delivered to customers up to 50 percent faster than in 2009."
The Cargo Community System allows full integration of a wide range of requirements – from slot booking and door control to automation of customs processes.
At Frankfurt Airport, the cargo community platform FAIR@link, which has been in operation since 2015, counts over 700 participants. Another important pillar are the smart solutions in the areas of customs and forwarding, with more than 2,000 freight forwarders, industry and trading companies in Europe who work with these solutions on a daily basis.
"All applications are based on the principle of recording transport chain data only once, and then making it available at the earliest possible time – an idea that has been fundamental to us since 1982," explained DAKOSU board member Dieter Spark. "This enables the parties involved to optimise the planning of their capacities at transhipment points and for the pre-carriage and onward carriage, as well as process-oriented automation for authorities and customs declarations."
Looking ahead to the next several years, Wrage and Spark waxed eloquent on their expectations on the high potential for the networking of IT platforms along transport chains. "Real-time chain transparency is needed to be able to react immediately to any disruptions and thus prevent production stoppages or delays," Wrage stated.
The two board members have identified significant value addition for the company in the areas of networking with other ports and the integration of cargo loading and infrastructure data.
With its numerous IT platforms, DAKOSY is now an established digitiser for neutral logistics solutions far beyond the city limits of the Hanseatic City of Hamburg. DAKOSY's widespread acceptance in the port industry is reflected by the significant number of users. In the port of Hamburg, more than 2,500 enterprises from port operations, logistics, manufacturing and trade as well as many public authorities are connected to DAKOSY's Port Community System.