Zipline partners with Pfizer to develop end-to-end cold chain delivery processes for all vaccines
Zipline's on-demand delivery system will enable medical providers to only order the supply that they need, reducing waste to expiry.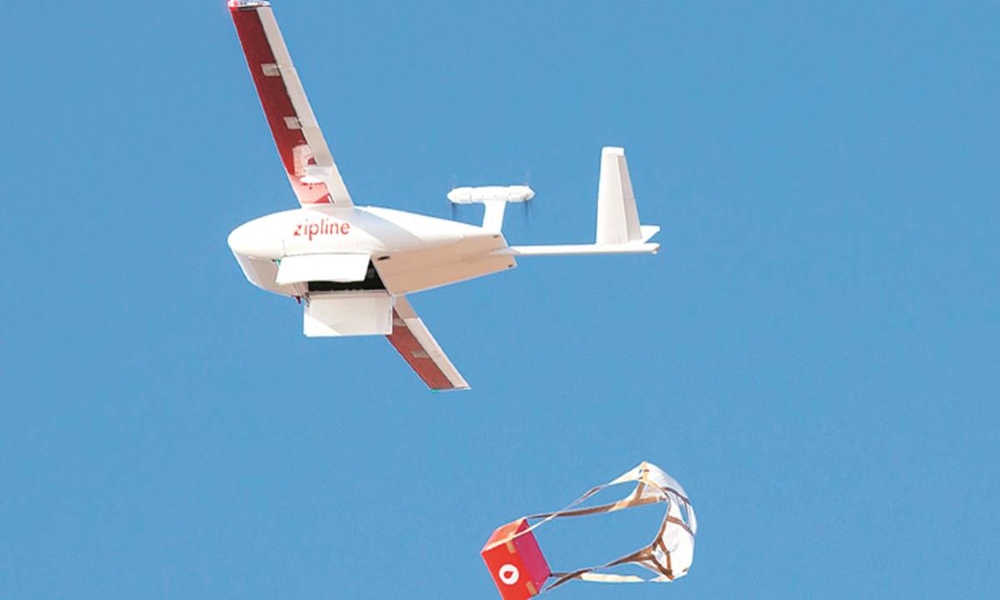 Zipline has partnered with Pfizer, to test and develop an end-to-end distribution solution for Covid-19 vaccines. Zipline drones will safely and reliably transport Covid-19 vaccines at scale to help enable rapid and equitable access to vaccines from all manufacturers in countries where it operates around the world. Zipline's on-demand delivery system will enable medical providers to only order the supply that they need, reducing waste to expiry.
Many Covid-19 vaccines, including the Pfizer-BioNTech vaccine, require maintaining precise cold chain temperature before being administered to patients. The extensive and costly infrastructure and processes required to reliably maintain cold chain throughout the supply chain pose a significant challenge to safe, fast, and equitable global vaccine distribution.
Recently, Pfizer and BioNTech SE has agreed to provide the US government 500 million doses of the companies' Covid-19 vaccine — 200 million doses in 2021 and 300 million doses in the first half of 2022 — at a not-for-profit price to further support the multilateral efforts to address the surge of infection in many parts of the world and to help end the pandemic. The government will, in turn, donate the Pfizer-BioNTech vaccine doses to low- and lower middle-income countries and organizations that support them.
Deliveries of the 200 million doses will begin in August 2021 and continue through the remainder of the year. The 300 million doses for 2022 will be delivered between January and end of June 2022. The US government also has the option for additional doses in 2022. The plan is to produce the doses being purchased by the U.S. government in Pfizer's US facilities. Those US-based sites involved in the production of the Covid-19 vaccine include Kalamazoo, MI, Andover, MA, Chesterfield, MO, Groton, CT, and McPherson, KS.
To date, Pfizer and BioNTech have shipped 700 million doses to more than 100 countries or territories around the world. The companies have direct supply agreements in place with 122 countries and discussions are ongoing with many more on the supply of the companies' Covid-19 vaccine. Based on current projections, Pfizer and BioNTech expect to manufacture up to 3 billion doses of the Covid-19 vaccine in 2021. The production capacity has consistently grown due to continued enhancements to the vaccine's supply chain, which include expanding existing facilities, adding more suppliers, and bringing on additional Pfizer/BioNTech sites and contract manufacturers around the world to produce the vaccine.
Since March 2021, Zipline has successfully distributed tens of thousands of Covid-19 vaccines supplied by the Covax facility to Ghana, and has delivered over 2.5 million routine vaccines since 2019. Ghana, the first African to receive vaccines through the Covax facility, currently has four Zipline Distribution Centers, with plans to expand to eight this year, ultimately reaching thousands of health facilities serving over 85 percent of the country's population. The current partnership with Pfizer will build on Zipline's current capabilities in cold chain and ULT cold chain distribution.