Yusen Logistics opens new Koper office
Aug 27, 2019: Yusen Logistics (Hungary) Kft. has expanded its presence in Europe with the opening of new branch office in Koper, Slovenia. According to the Port of Koper's News platform, the growing number of new Japanese investments in the region and the free-trade agreement between the EU and Japan predicts an increase in the […]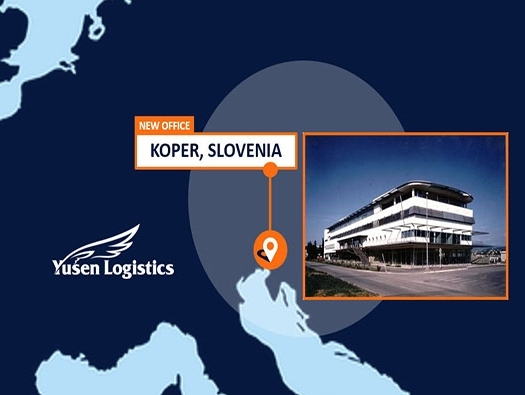 Aug 27, 2019: Yusen Logistics (Hungary) Kft. has expanded its presence in Europe with the opening of new branch office in Koper, Slovenia.
According to the Port of Koper's News platform, the growing number of new Japanese investments in the region and the free-trade agreement between the EU and Japan predicts an increase in the cargo volume handled by Japanese logistics providers.
The southern part of Central Eastern Europe is well covered (Austria, Hungary, Slovakia, Croatia, Romania etc.) in terms of sea freight by the main North Adriatic ports: Koper (Slovenia), Trieste (Italy) and Rijeka (Croatia). These ports are within 70 km distance of each other.
The Adriatic route is currently handling approximately 60 percent of the ocean freight volumes for the region.
Koper port handles the biggest volume from 3 Adriatic ports (the container volume increased with 180 percent in the last 10 years) and runs 62 trains in the region daily. Main Liner companies use the Koper port.
The multipurpose port features exceptional logistics resources with its 280ha of port area with 12 specialized terminals, 3.4 km of operative quays and 26 berths, and 30 km of railway tracks serving and connecting all terminals.