Yusen Logistics Lao inks agreement with Lao Coffee Association
June 21, 2019: Yusen Logistics (Lao) Co. Ltd (YLLA) has entered into logistics agreement with the Lao Coffee Association, association which oversees coffee in Lao People's Democratic Republic, act as an active and lead body to promote Lao coffee. The agreement signed on June 4 aims to contribute to the promotion of Lao Coffee export […]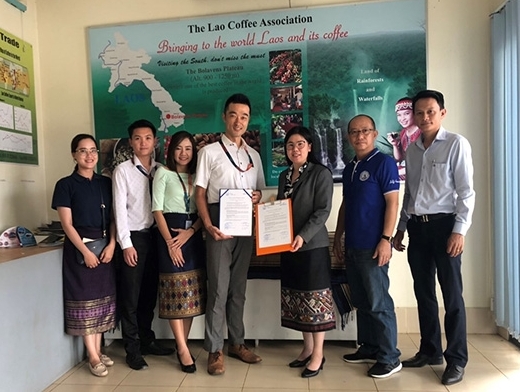 June 21, 2019: Yusen Logistics (Lao) Co. Ltd (YLLA) has entered into logistics agreement with the Lao Coffee Association, association which oversees coffee in Lao People's Democratic Republic, act as an active and lead body to promote Lao coffee.
The agreement signed on June 4 aims to contribute to the promotion of Lao Coffee export and the development of the Lao economy.
Yusen Logistics looks at utilizing its logistics expertise and its global network including the Mekong economic zones, to support the export promotion of Laos coffee.
In addition to the logistics support, Yusen Logistics expects to help expand demand for Laos coffee by working together with LCA to raise awareness of Laos coffee in the global market.
LCA has an office in Pakse and was founded by the Ministry of Commerce in 1994. The coffee industry in the country is under the control of the government, and the export of Lao coffee basically requires the permission of the organisation.
The company informed through a statement: "We established a YLLA in December 2018, which established our own networks in Thailand, Vietnam, Cambodia, and Myanmar, which surround Laos, and in the Mekong economic zones."
The company added: "One of the joint venture partners of the YLLA is a leading local coffee company Sinouk Coffee, which conducts organic cultivation on its own farms and operates a cafe chain in Lao PDR. Since its establishment, the company has strengthened its relationships with the local coffee industry."