Walking dead: Rising air freight costs bring back B747-200s
There will be more capacity coming back to the market to reduce the stress on air freight demand and rates.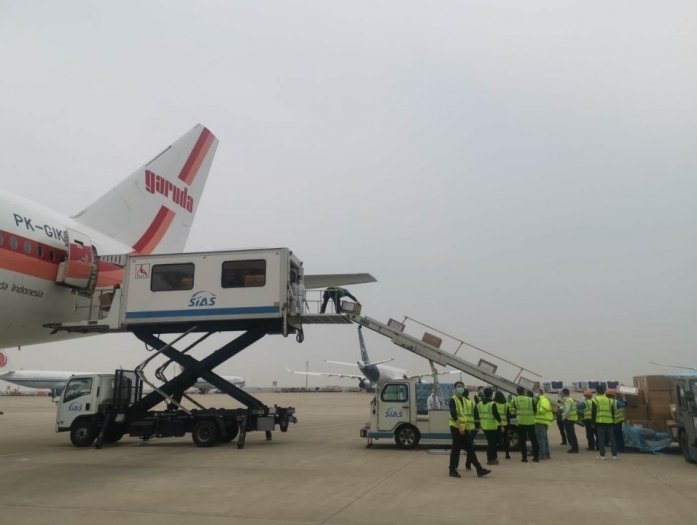 Covid-19 has further unsettled the airfreight market and challenged it to its core. In February, China was the epicenter of the problem, but now, China is the epicenter of the solution. The whole world is dependant of China to produce PPE and protect the countries. While normal air freight demand has gone down so much, the demand for PPE has filled up the spaces. The demand for capacity ex-China has increased up to the point that it's becoming affordable only by governments and charities. While we all understand that airlines have had a bad time in the last 3-4 years, they have made more money in February and March this year, than the whole of 2019. Airlines are increasing rates by the day and all airlines know that this is not a retail demand but an emergency situation and it's about saving lives.
It does not look like airlines have any empathy towards the situation and understanding of the purpose of this demand on air freight. One could argue the cost of operations and expenses but the cost does not stack up to USD100,000 a block hour! Some airlines and charter operators have shown no mercy on how they charge rates. Surely, a flight operation from China to USA or Italy does not cost $1.3 million for 13 block hours? Knowing full well that the airlines are requested for their services to transport goods to save lives, is it ethical to charge $1.3 million for one way to a party who is donating goods or trying to protect their medical staff? I will leave the judgment to the readers and hear their comments. Some airlines are really struggling to come to terms with the disruption. One such airline is said to have held up ecommerce parcels for three weeks in their hub finally asking the forwarder to terminate the shipment mid-way, and demanding storage charges for their own fault of not being able to complete the CCA.
The passenger flights prepared for cargo has infused much-needed capacity to the market. I could say it has helped to add capacity without waiting for approvals. Most airlines must be using their existing rights to operate, to carry cargo. Most airlines who had B777 crew (passenger or cargo) went into action soon after the lockdowns as a B777-PAX could carry 35-40 tonnes. I still remember the highest weight I had in CX cargo with a B777-300 was 43.2 tonnes from Colombo to Hong Kong and it was only the belly hold. Some companies are operating Airbus330s loading cartons in the passenger cabin. These flights could carry a decent 240-250 CBM per flight. To balance cost versus time, the cost can be managed by flying the shortest block hours and complete the balance journey by trucks unless the goods are required so urgently. I chose the topic of "walking dead" after seeing some of the B747-200Fs coming back to service. The rising air freight costs are bringing back the dead (B747-200s).
No masks via Hong Kong
One of the reasons for this uncontrollable rate hike is the Chinese customs policy towards masks not being allowed to be exported or transhipped via Hong Kong. I wrote in my last few updates that CAAC (China Civil Aviation) was taking 10-12 days to give permission for operations of freighters or passenger Aircraft for cargo. Due to the limited availability of Freighters in China for urgent uplift, the rates have shot up to one million USD a flight (one way). However had China allowed the PPE goods to be trucked just like other goods, this demand and rates-hike could have been controlled. I have spent many hours trying to explain to the HK Gov and Chinese liaison offices in HK to allow PPE goods to be allowed via HK. While the progress has been slow to change the policy, there are quite a few government officials who have come forward to help and carry the message to the right authorities.
I feel the current pricing for air freight is not sustainable. We all understand that the developed world could pay a million USD to carry 100 tonnes of PPE goods but poorer countries cannot afford to do that. There are stories about some countries in Africa that are using normal fabric to make masks for front line staff as they cannot afford to pay a million USD to carry 100 tonnes of PPE which could last (usage) only for few weeks. I hope Chinese customs will consider allowing transshipment via Hong Kong and I hope airlines will look in the mirror and decide to drop the rates to carry essential demand for PPE for frontline medical workers.
The influx of PPE goods into USA and EU has really pushed the limits of supply and many Chinese companies have started to produce PPE. Bad quality products have endangered front line staff and now there are strict quality checks being imposed by Chinese authorities as well as foreign governments on the manufacturers. Week 15 became a nightmare for those companies who signed million-dollar freighters as Chinese customs imposed origin CIQ process to verify the products and ensure all PPE for frontline usage are with proper quality and approvals. The uncertainty which came along with the policy publication drove forwarders nuts as many shipments would have gotten stranded. This weekend, truckers had to line up for over 10 hours to hand over their cargo to CGO terminal in central China.
Future Demand
No one has a crystal ball to know what will happen in the future. However, it does not stop us from trying to analyze and predict. The latest legal case in the USA where one family is taking legal action against a private company for the loss of a family member (who was not given a mask while at work), will have a co-relation to the air freight demand. If all private companies are required to give masks and other basic personal hygiene products to their employees, it will create a tsunami of air freight demand that we cannot imagine. All companies and people have to get back to work in a month or two. The world will not be in lockdown forever. When people return to their normal life, they will need masks.
I foresee the supply coming from all former "apparel producing countries" where the production of the masks could ramp up very fast. Countries like Bangladesh, Thailand and Sub Saharan countries could also benefit from this demand while China will be able to capture most of it. The other aspect is, when the people start to get back to work and to their normal life, the retail demand will spike and right now the inventory levels are too low in US and EU to meet that demand. The demand for goods will be most essential items and clothing while it will take some time for the luxury goods to see the same demand.
Many airlines on official statements have published that they do not see the summer passenger demand coming up and therefore airlines plan to keep the flights parked at least till the winter schedule. Leaving aside the demand for travel, most countries will not open the airports for normal business in fear of the virus outbreaks coming back in. Ecommerce demand in the US and Europe will spike as soon as the lockdown is over as people will restrict their movements and go for online shopping. Looking at all these attributes, I could confidently say 2020 has the potential to be a full peak year for air freight. Airlines will be having an upper hand but there will be more capacity coming back to the market to reduce the stress on air freight demand and rates.
Disclaimer: The views and opinions expressed in this article are those of the author and do not necessarily reflect those of STAT Media Group.
(This piece is written by Chaminda Gunasekera, Senior Director-Air Freight / ECommerce / Network Development : APAC & MEA at SEKO Logistics and was originally published on LinkedIn)