Volocopter secures production organisation approval from EASA
Volocopter, the urban air mobility (UAM) pioneer, has secured Production Organisation Approval (POA) in compliance with the European Union Aviation Safety Agency (EASA Part 21G)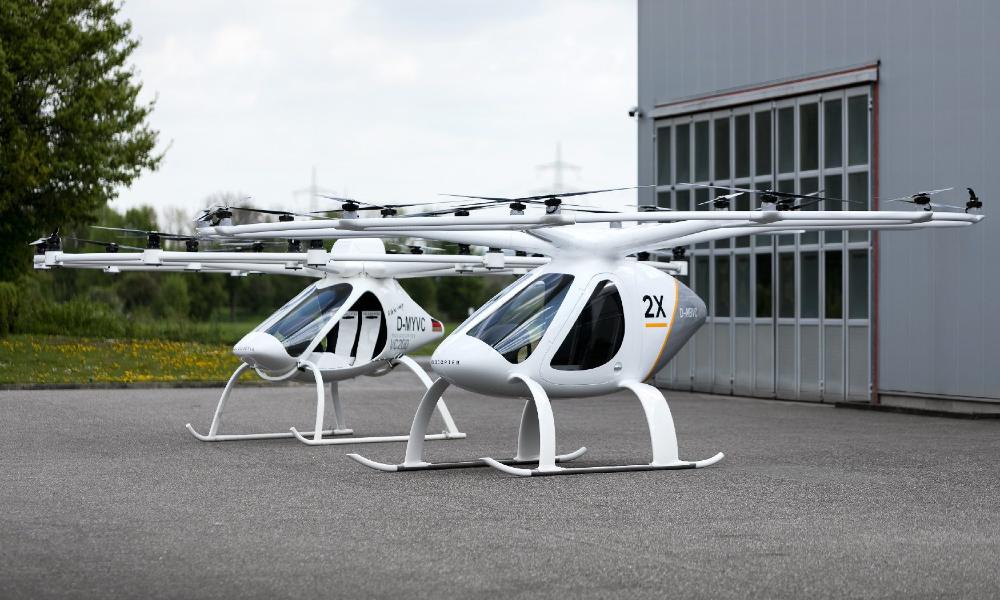 Volocopter, the urban air mobility (UAM) pioneer, has secured Production Organisation Approval (POA) in compliance with the European Union Aviation Safety Agency (EASA Part 21G). The company is acquiring its long-standing, trusted partner in innovation and production, DG Flugzeugbau, a global leader in composite aircraft production. Through this acquisition, Volocopter is now the first and only electric vertical take-off and landing (eVTOL) company holding both the required design and production organization approvals (DOA and POA) to advance its aircraft toward commercial launch, giving it a competitive edge in the race to bring UAM to life.
UAM is an emerging part of the aviation industry focused on connectivity in and around cities. As an international pioneer of eVTOL air taxi technology, Volocopter has paved the way for creating the ecosystem necessary to introduce UAM to cities worldwide with its electric air taxi and cargo drone services.
Notably, in 2019, Volocopter was the first and remains the only eVTOL company to attain DOA from EASA (EASA Part 21J). Through its compliance with both EASA Part 21G and Part 21 J, Volocopter is poised to have the first commercial aircraft to market once the company completes type certification and obtains the air operator approval in compliance with EASA.
EASA is the regulator with the highest safety standards for aircraft certification, in the case of SC-VTOL requiring the same safety level as expected from commercial airliners. Volocopter's certification with EASA is easily transferable across global markets, positioning it to launch services across Europe, Asia, and North America.
"Our ten-year partnership with DG Flugzeugbau has been an extraordinary learning experience. Having this legendary industry leader on our side to kick-start scalable and affordable UAM for people and cargo has been a game changer. Today marks an exciting milestone as we unify DG Flugzeugbau's leadership in aviation production with Volocopter's pioneering UAM goals to establish yet another crucial stepping-stone for our collective global endeavours."
As part of this acquisition agreement, Volocopter will integrate DG Flugzeugbau's aircraft production segment and EASA Part 21G POA. The entire team of highly specialized manufacturing experts will join Volocopter's production and workshop teams. Another part of the acquisition agreement is to continue to honor existing sailplane production contracts, under the new ownership.