Virgin's first ever cargo-only chartered flight lands in US
Virgin Atlantic's flight VS698 departed from London to New York on Sunday March 21 with two pilots and one cabin crew member on board, accompanying the 11 pallets of cargo, loaded with pharmaceutical and medical products, sent to the US by a UK-based pharmaceutical company. The aircraft was then turned around at JFK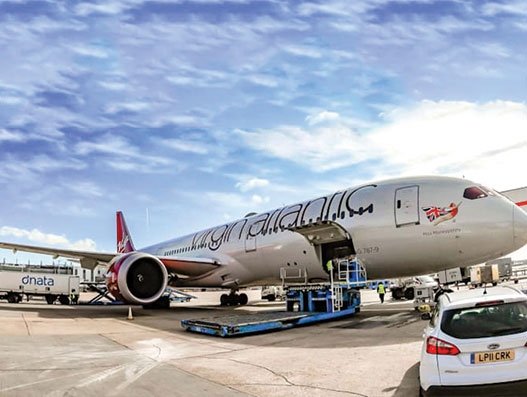 Virgin Atlantic's flight VS698 departed from London to New York on Sunday March 21 with two pilots and one cabin crew member on board, accompanying the 11 pallets of cargo, loaded with pharmaceutical and medical products, sent to the US by a UK-based pharmaceutical company. The aircraft was then turned around at JFK and flown back to the UK full of inbound cargo.
The widespread cancelation of flights across the entire aviation sector due to the Covid-19 pandemic has been accompanied by a drastic decrease in cargo space available. Airline capacity across the Atlantic is a fraction of what it was a few months ago, yet the demand for trade continues, and vital supply chains need to be maintained.
Dominic Kennedy, managing director of cargo at Virgin Atlantic, said: "I must say, standing out on the ramp at an eerily quiet Heathrow today really brought home to me the scale of what's happening here - and added to my feeling of immense pride as I watched our inaugural cargo-only charter get airborne, knowing the aircraft would have otherwise been sat on the ground if not for the herculean effort by our cargo team in making this happen, especially at such short notice and in these challenging times."
Virgin Atlantic is able to fly cargo but not passengers due to the Covid-19 travel exemptions for pilots and cabin crew operating flights – it's thanks to these that global air freight will remain functional in these incredibly trying times. Virgin Atlantic will continue to fly cargo to destinations around the world.