Virgin Atlantic opts for AFI KLM E&M for its A350-1000 component support
June 13, 2019: Virgin Atlantic has signed a long-term component support agreement with MRO (Maintenance, Repair, Overhaul) services provider AFI KLM E&M, for the airline's new fleet of twelve A350-1000 aircraft. The British airline informed that this flight-hour support contract covers repairs, access to a pool of spare parts and the provision of a Main […]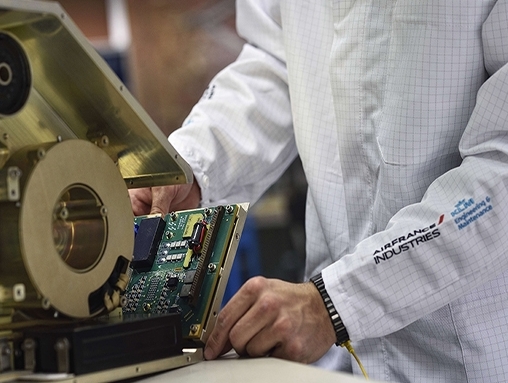 June 13, 2019: Virgin Atlantic has signed a long-term component support agreement with MRO (Maintenance, Repair, Overhaul) services provider AFI KLM E&M, for the airline's new fleet of twelve A350-1000 aircraft.
The British airline informed that this flight-hour support contract covers repairs, access to a pool of spare parts and the provision of a Main Base Kit in London.
AFI KLM E&M has been already providing component support services to Virgin Atlantic for its current fleet of Boeing 787, 747 and Airbus A330/A340 aircraft.
Phil Wardlaw, vice president Engineer & Maintenance at Virgin Atlantic stated: "We're delighted to be strengthening our relationship with AFI KLM E&M, whose expertise and flexible services have been an asset to us for the past 20 years. Moreover, we know that AFI KLM E&M already has proven experience in providing support services for this new product - an added plus that helped seal our decision."
Fabrice Defrance, senior vice president Commercial at AFI KLM E&M added: "We're very satisfied to observe that more and more operators of Airbus A350 aircraft are soliciting our services. With this new partnership, we're firstly consolidating our partnership with Virgin Atlantic, and also our positioning in a fast-growing market segment."