Virgin Atlantic Cargo to resume Mumbai operations in October
May 23, 2019: Virgin Atlantic has announced its decision to relaunch flights between London Heathrow and Mumbai, a thriving cargo route for customers in India, the UK and US. The daily service is effective October 27 this year and will be operated on Virgin Atlantic's Boeing 787-9 aircraft, providing up to 26 tonnes of cargo […]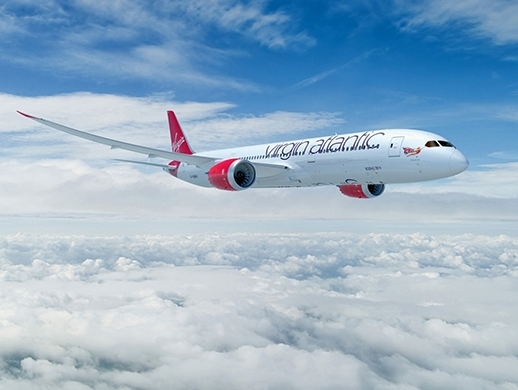 May 23, 2019: Virgin Atlantic has announced its decision to relaunch flights between London Heathrow and Mumbai, a thriving cargo route for customers in India, the UK and US.
The daily service is effective October 27 this year and will be operated on Virgin Atlantic's Boeing 787-9 aircraft, providing up to 26 tonnes of cargo capacity.
The service will not only enhance a vital link between India's commercial centre and the UK's capital, it also provides seamless connections via Heathrow between India and the US. The new flights will depart and arrive Heathrow in the morning to align with connecting passenger and cargo flows to and from US.
The Mumbai flights will complement the airline's long-established route between London and Delhi.
Juha Jarvinen, executive vice president, Commercial, at Virgin Atlantic commented: "Until recently, we've been able to serve this important market through our partnership with Jet Airways, however, since Jet Airways has sadly suspended its operation, we now have an opportunity to provide alternative options for our customers and meet this demand."
Dominic Kennedy, managing director of Virgin Atlantic Cargo said: "We have given our cargo customers direct access to the vibrant cargo market in India for 19 years and, in 2018, our cargo revenues ex India rose 10 percent as support grew for our daily Delhi flights. The Mumbai market is equally buoyant. In the last four years, the overall market from Mumbai to the UK and US has increased by more than 50 percent in revenue terms, alongside increases of 46 percent to India from both countries. When we resume Mumbai operations in October, we aim to win a strong share of this growing market, supported by our fast and easy connections over London to and from major cities across US and our enhanced capabilities for handling pharmaceuticals, one of the main types of shipments ex Mumbai. More capacity is great news for our import and export customers."
The new Mumbai flights mark Virgin Atlantic's 27th daily service from London Heathrow and its third new route announcement this year.
Flights to Tel Aviv, Israel, are due to commence in September 2019, with flights to Sao Paulo, Brazil, starting in 2020, marking the airline's first venture into South America.